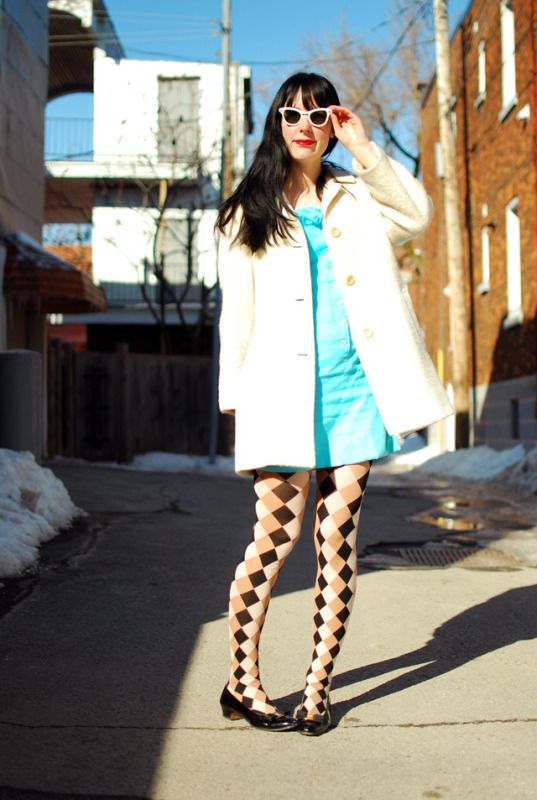 Wearing:
Vintage 70s white mohair coat
Vintage 60s blue ruffle dress
Vintage 60s white shades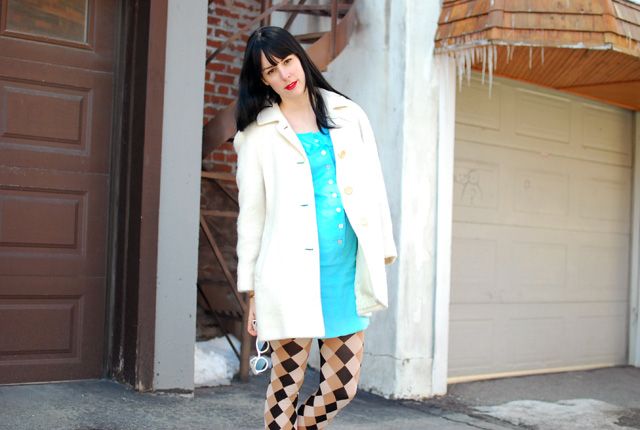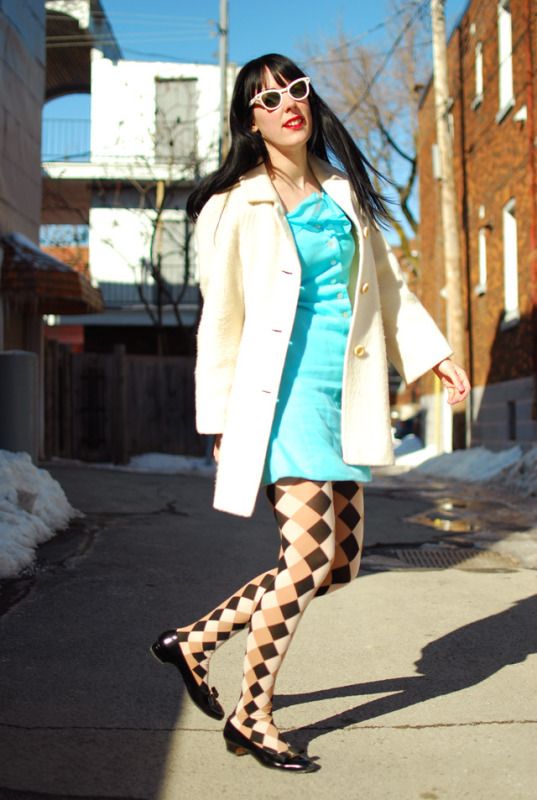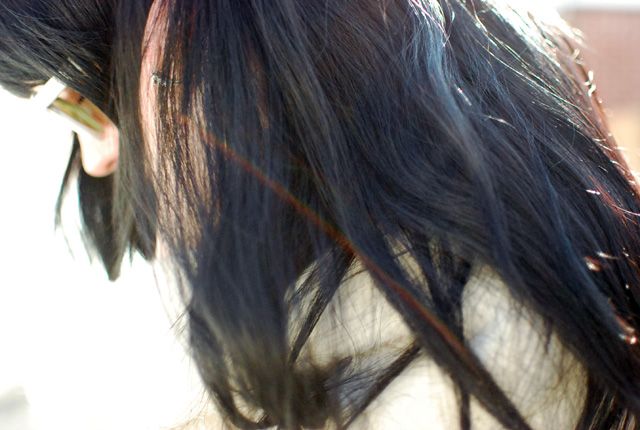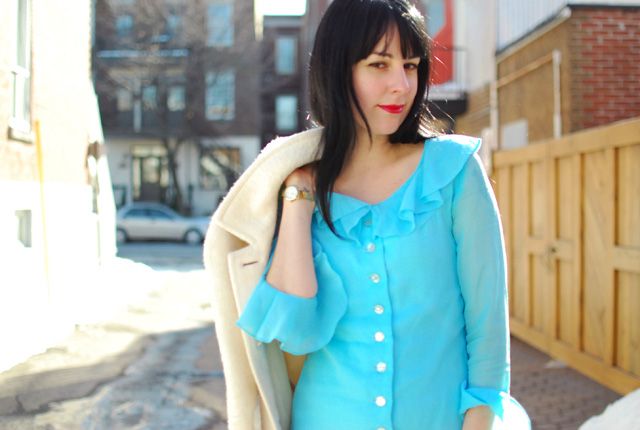 Bonjour folks! It is still freezing outside in these parts but good news is that today is the last day of extreme cold! I am so excited for all the warm weather they told us we will be getting. I won't have to freeze my ass off all the time and wear cute footwear. I am as happy as can be. Things have been quite busy in my life redecorating our place, we are going to be painting all weekend, so far we moved the living room in my old studio room and my studio got moved into the old living room. I am gonna take a few pictures later this week. Things are shaping up and I am happy as can be. We booked our honeymoon to California this morning and I am so looking forward to it, it is going to be quite the adventure.
Today's outfit is inspired by yeye girls from the 60s, the whole thing is pretty much all vintage except for the tights but they look vintage. I had this dress for a long time and finally took it out for a stroll. I can't wait to get rid of the Winter layers!
Have a great Tuesday everyone :)
xo!