Wearing:
Vintage 60s Kelly green coat
Vintage 60s white shades, Courage my love
Vintage 60s dress, from Hollie Point Vintage
Vintage white leather bag
Vintage wool beret in eggplant
UO opaque tights
Japanese black platform wedges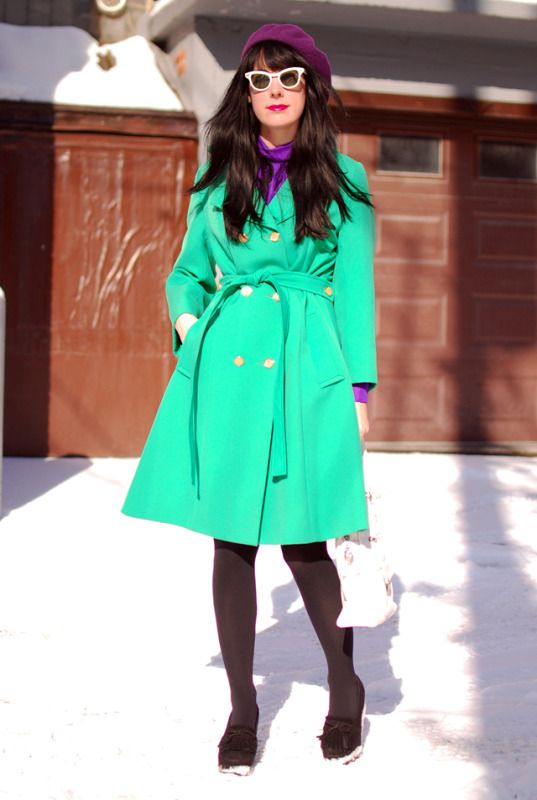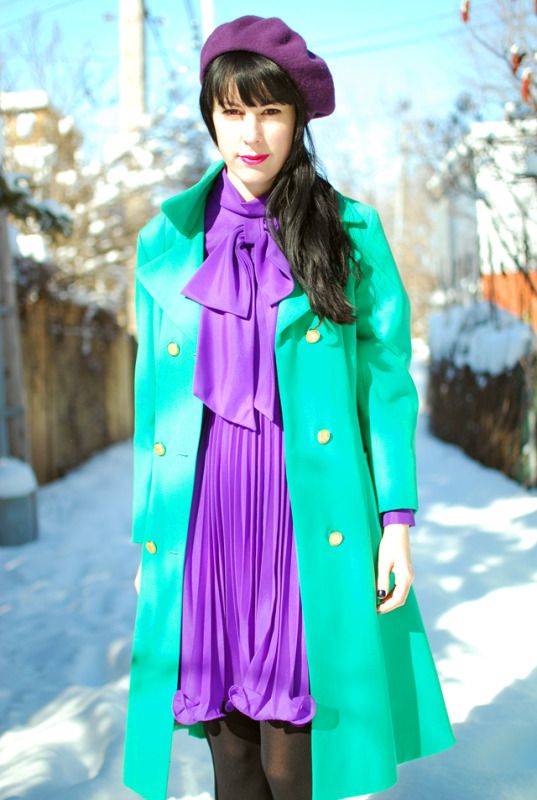 Bonjour folks, I hope you are all having a great week, I ventured out in the snow today, not an easy task but I survived, I love having snowy alley ways as backdrops, it makes colors like these pop! This green coat is one of my favorites in my collection, I really like how the bottom flares and the matching belt, it almost looks like a Winter trench coat. This dress is pure fun, the hem line is my favorite part it feels so bouncy and fun when I wear it.

Have a great Wednesday everyone!


xo!