Wearing:
-vintage sweater
-vintage Chanel Cashmere skirt
-Hue tights
-UO suede flats
-vintage Coach bag
It sure has been hard to take outfit pictures these days, I got one decent shot outside, I spent 2 minutes out there slipping on ice and trying to get the proper white balance and decided I would rather stay alive and take this party indoors.
I came across this bold black and white printed sweater earlier this week, I like it paired with my vintage Chanel skirt, the color mix and pattern clash just works so great together, well I think so ;)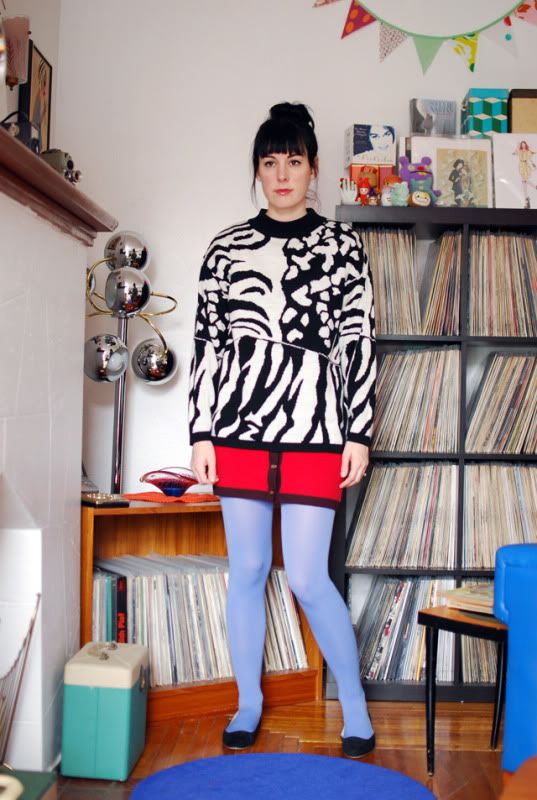 Keep warm everyone!
xo!