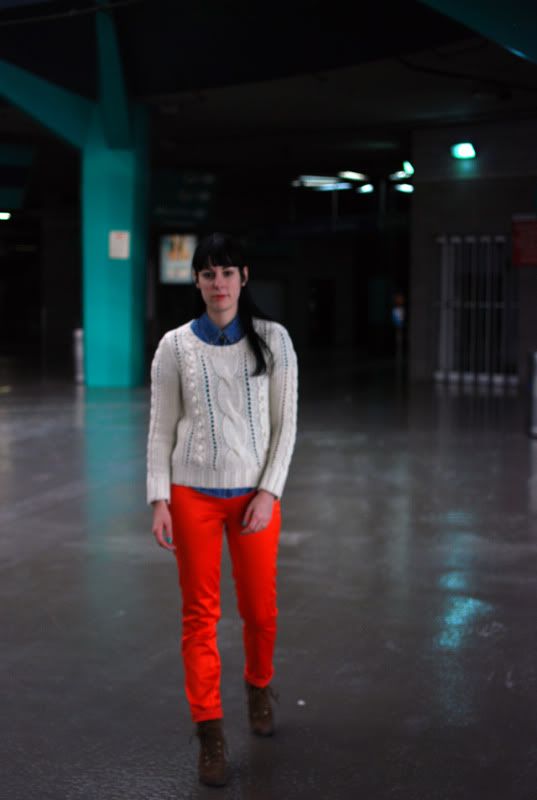 Yesterday I met up with my mom for a weekly thrift adventure. I always love going in her neck of the woods, the thrift is so good. We me up at the underbelly of the Olympic stadium, I kind of got frustrated with my new lens and we gave up shooting there and head off to our local favorite thrift spots.

I really like the big open spaces, I plan on going back when it gets warmer and taking some decent pictures.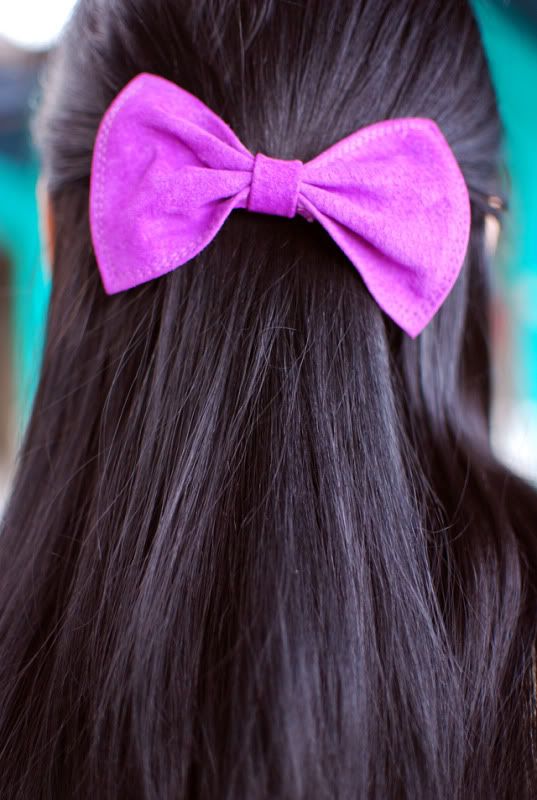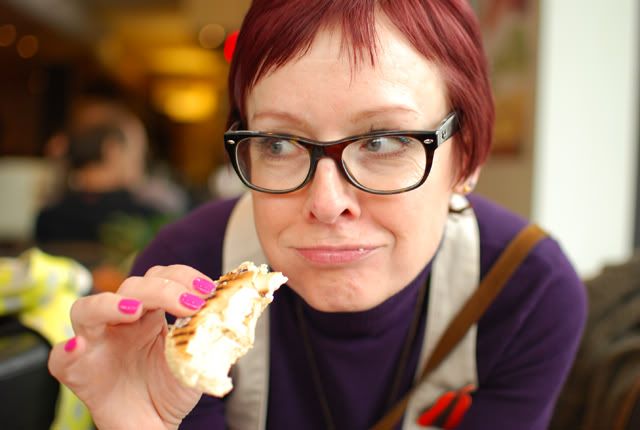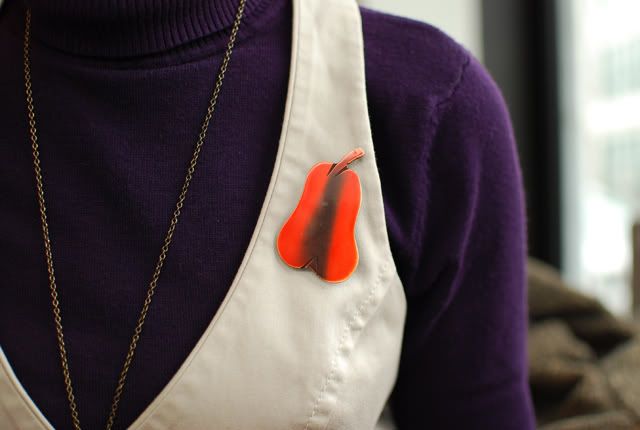 My mom scored this vintage pear pin for 0.50$ at her local charity shop, I want it so bad!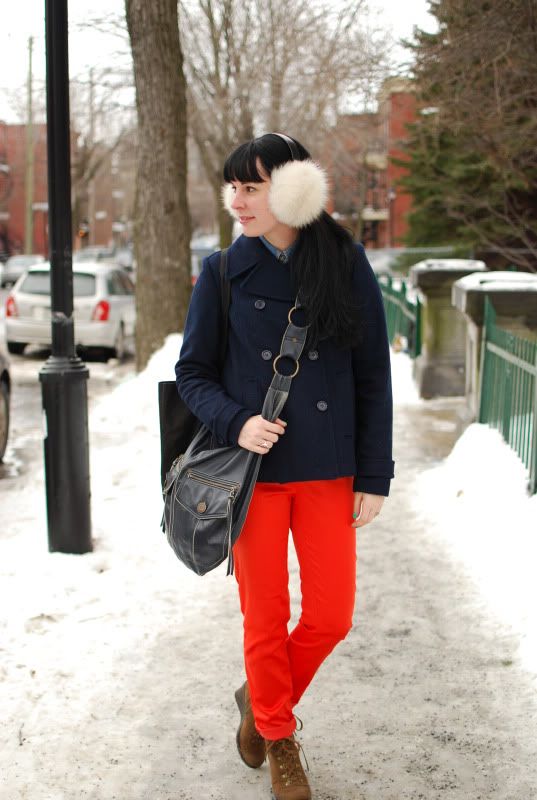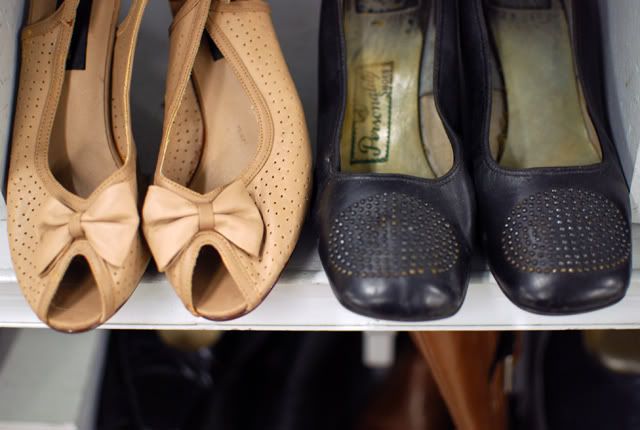 Mom was wearing a pretty amazingly colorful outfit, I am not quite sure were everything is from but mostly thrifted, you should see her closet! I was wearing some new orange satin pants I picked up at H&M on sale for 15$, I almost got them when they were full price, I am glad I waited :) My navy pea coat is also from H&M, Spring wedge boots remixed, forever 21 cable knit sweater, thrifted denim shirt, very old Gap leather purse, vintage pink suede hair bow and Harricana fur ear muffs.
I came back home with a very heavy bag full of new goodies for the shop and for myself, I can't wait to share with you all later this week!
xo!