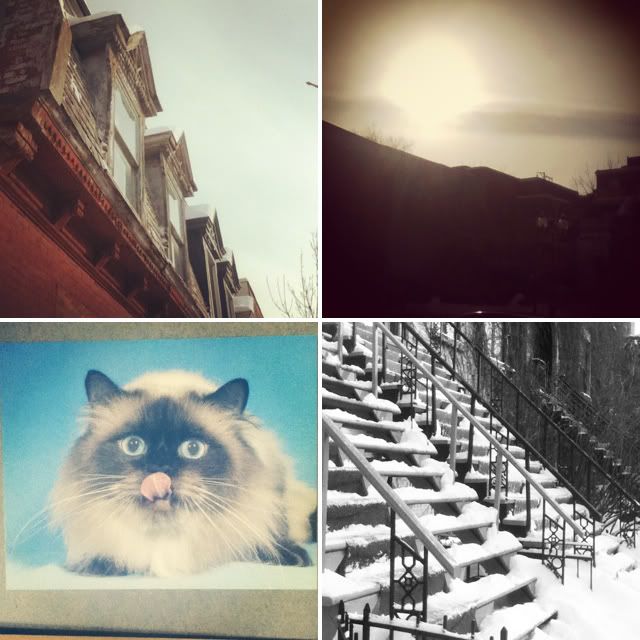 Well it has been a few weeks since my last Instagram post, I collected quite a few interesting snap shots, we got lots of snow here in Montreal. I have been spending way to much time indoors like every Winter. The plateau Mount Royal looks like something from an old French film, the old brick houses and long stair cases.
Here is a sneak of what we both wore and into Stéphane's closet, he is a very colorful and neat man ;)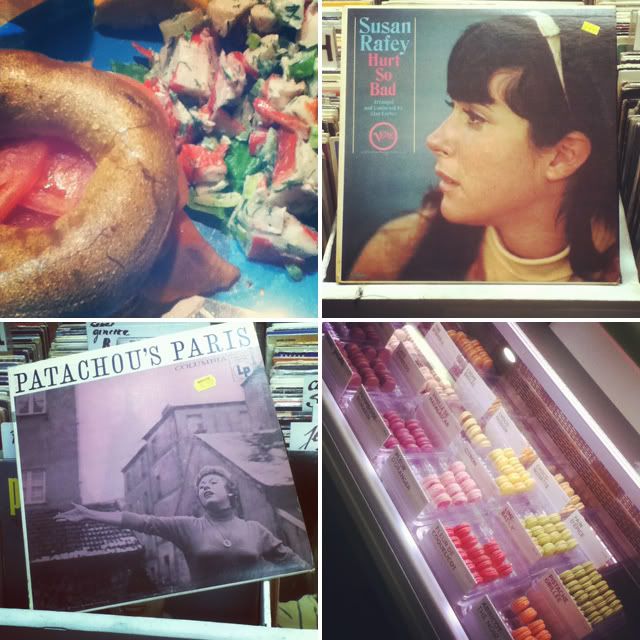 Stéphane took me out for some tasty bagels at St-Viateur bagels and macaroon's at Point G, we then went record shopping as usual :)
Here are a few vintage finds, the floral trench coat is actually a find from today, It is pretty crazy! I am thinking of shortening it.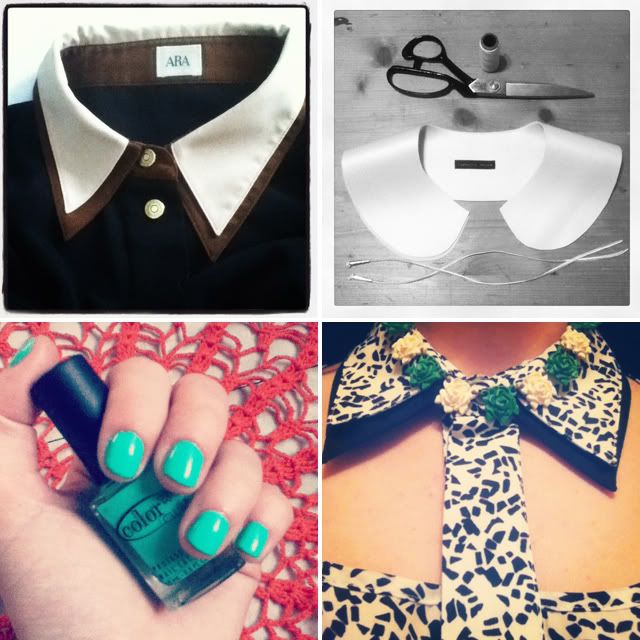 I came up with a new idea for business cards for my shop, I found a whole bunch of colorful doilies, these are perfect!
Have a great week everyone!
xo!