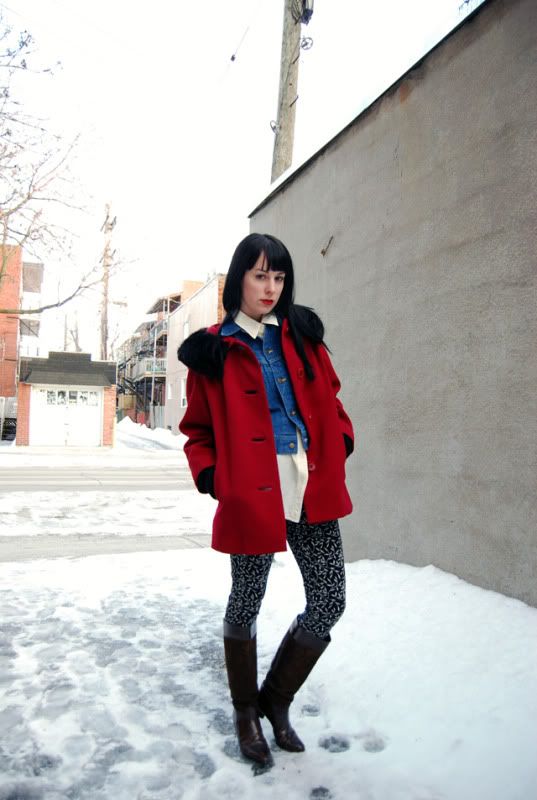 Wearing:
-Vintage 60s wool coat with fur collar, altered by me
-Vintage 70s Lee denim jacket, thrifted in NYC
-Vintage 90s cream Silk blouse
-Forever 21 floral pants
I woke up this morning to a very cold sad day, all the sidewalks are frozen and did I say it is freaking cold up here in Montreal? hehe. I gave the coat layering trend a go today, it was perfect, who ever came up with this genius idea was thinking about us stylish Canadians ;) I have had this vintage coat for a few years now, I decided to hem it into a short jacket, I am so happy with the end product, this is my new favorite coat now. It was fun looking inside and seeing how they made it, this takes thrifting to an other level a creative one ;)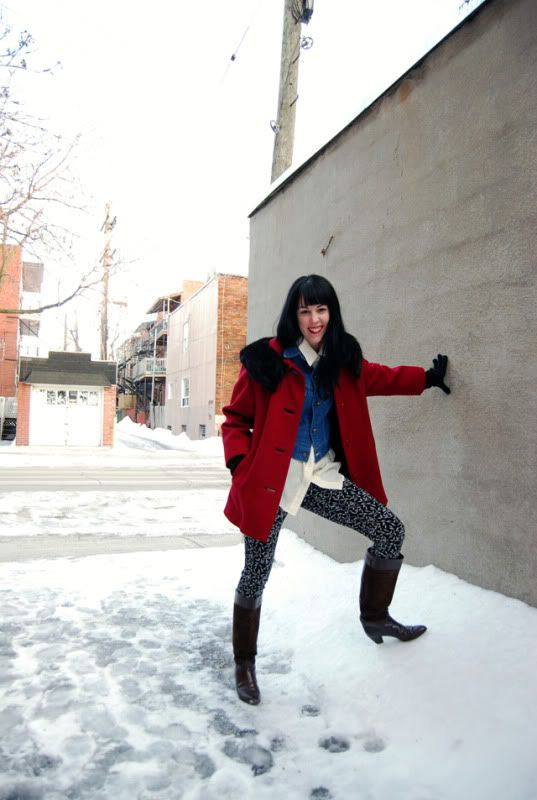 While shooting in my regular Winter alley this girl walked by and asked me randomly are you a photographer? and then said Are you a model? I said no, and no, and the random person walked away, I actually have a picture of the girl talking to me, so silly! Gotta love living in the city.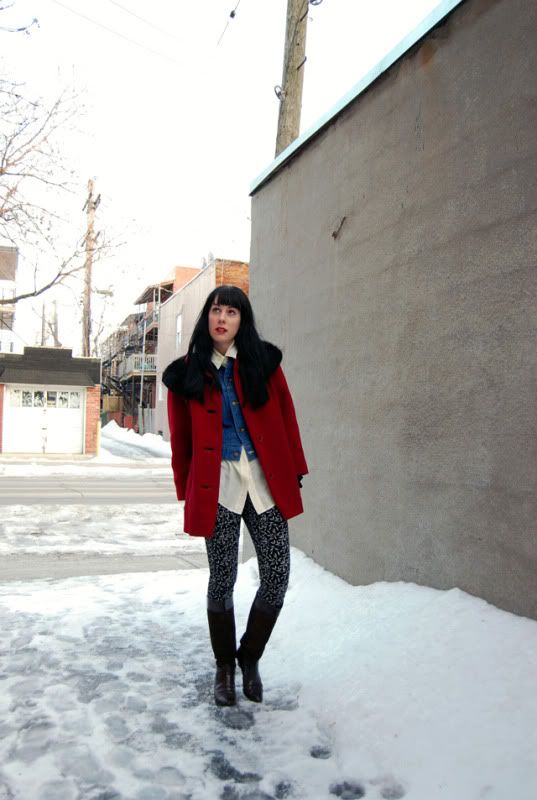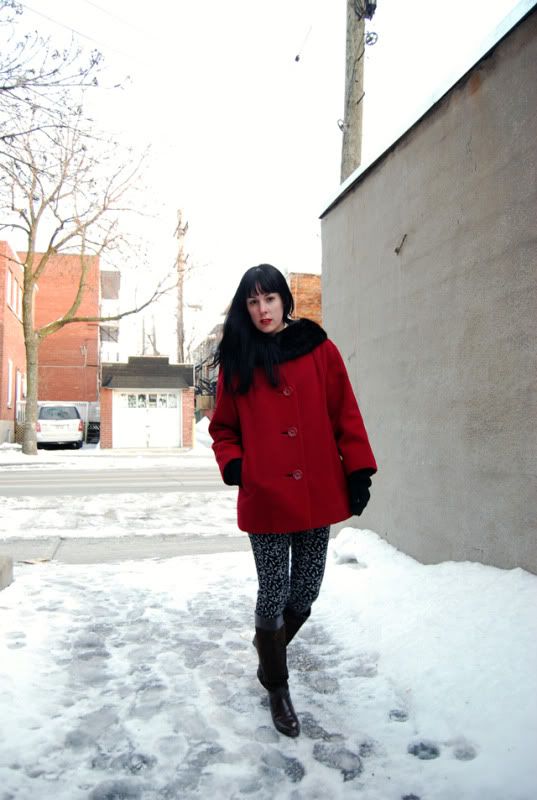 I can't wait for Spring, I may have to shorten all my longer vintage coats now, I love how it can make them look more now and up to date.

Have a great week everyone!
xo!