I haven't posted an Instagram pictorial in a while, things got a little hectic in these parts, I found time in the mornings now to update, then I am off to work! This is a mix of pictures from the last few weeks, I went on a very successful thrifting adventure with my mom as you can see our shopping cart was full of goodies! I had to leave the big white fur coat behind, too bad it was 100$ and way to big for me and also really heavy,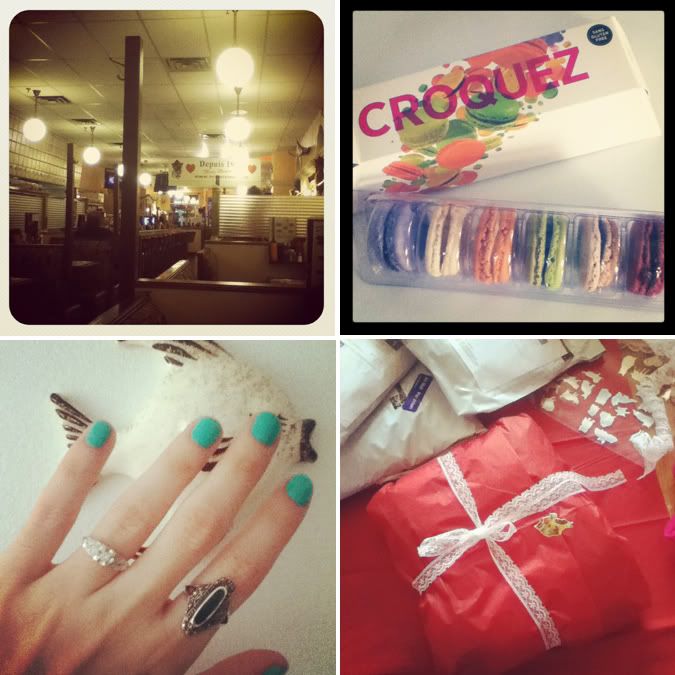 Stéphane gave me this lovely nail polish in my Christmas stocking, I love this turquoise shade so much, we enjoyed macaroons for breakfast on Christmas morning and I was packaging last minute orders for
my Etsy shop
.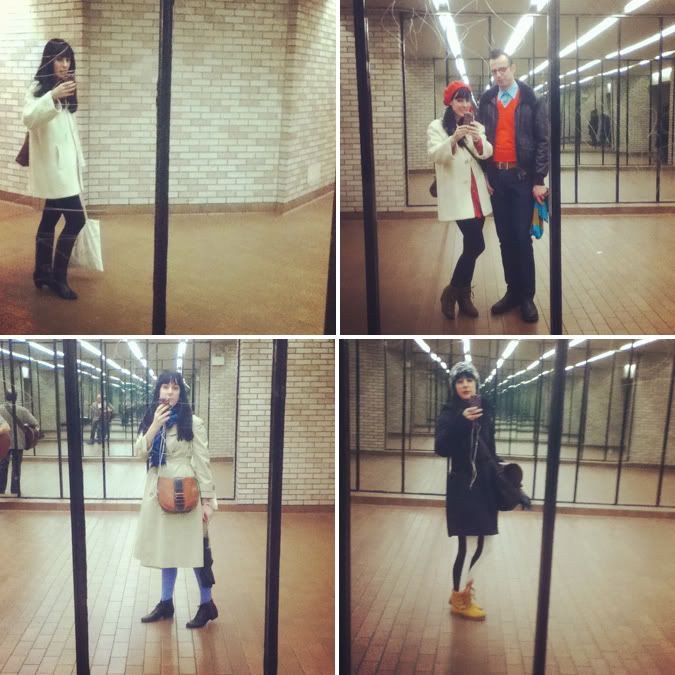 Here are a few shots of me coming and going from and to work, Stéphane had to come pick me up one day cause I was not feeling very good. My mom gave me the black and white leggings seen in the last photo, for Christmas, I was not sure at first but they grew on me.
Stéphane and I went downtown to seek out some last sales but had no luck, he had more luck in the local record shops.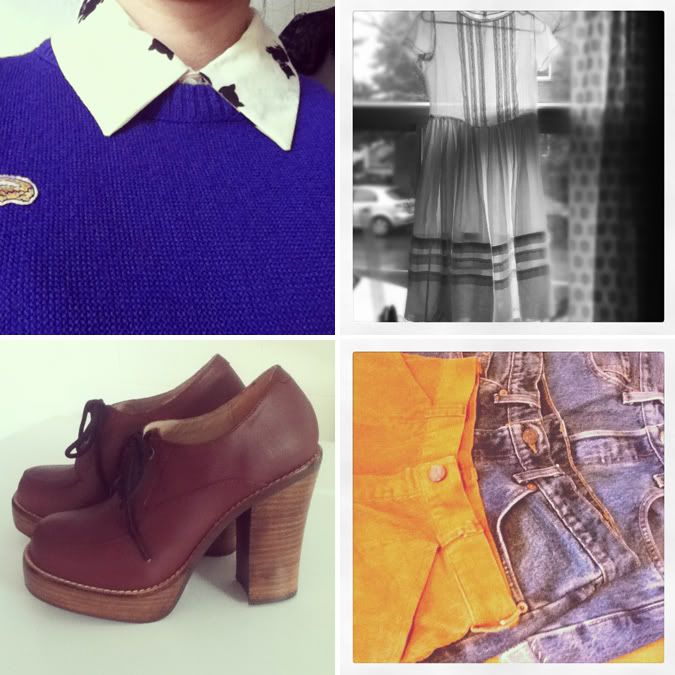 I scored these shoes at the UO on St-Denis for 50% of 50%, I can't wait to style them with outfits!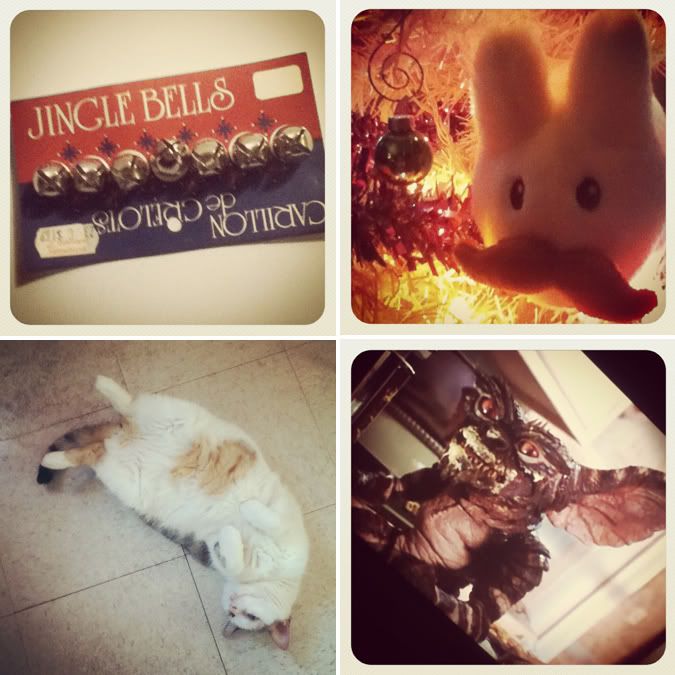 Our kitty Paushaï was a happy kitty rolling on the floor sleeping under the heater and I watched Gremlins 1 my fave x-mas movie.

Happy New Years everyone!
Bonne Année à tous!
xo!