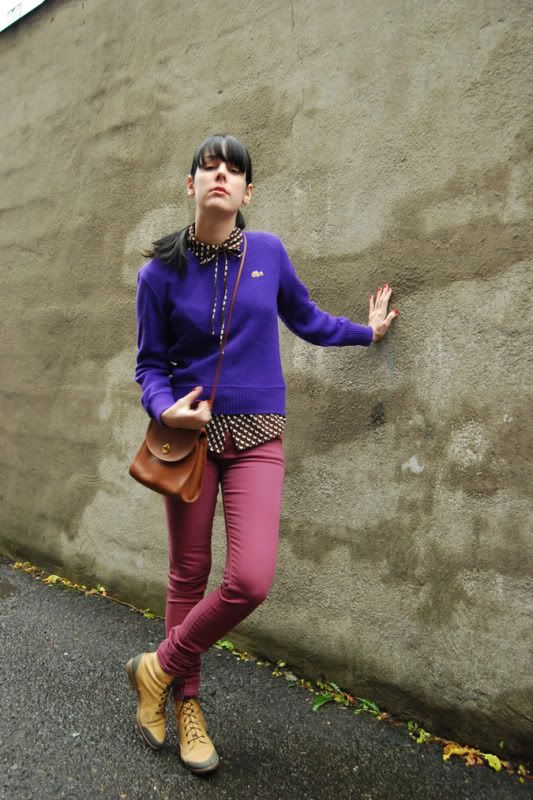 Wearing:
Vintage 80s Lacoste sweater, Vintage shop in Brooklyn NYC
-Vintage 70s Bird print peter pan collar blouse, thrifted
-Vintage Coach purse,Etsy
- Dusty pink skinny jeans, Forever 21
-Vintage 80s Esprit yellow lace up booties, thrifted
Listening to: The World's Strongest Man/Scott Walker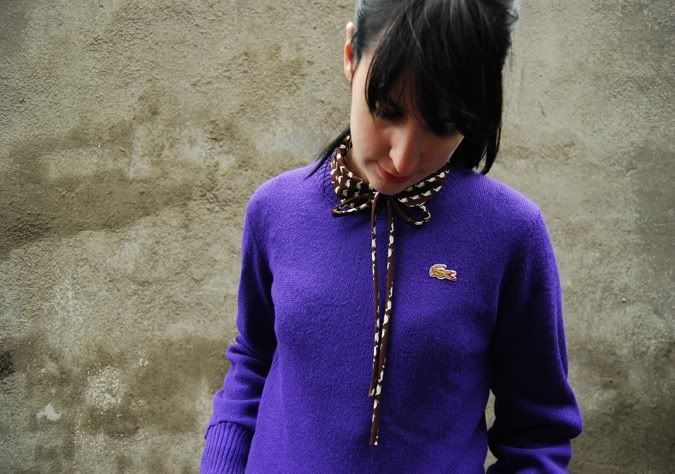 Things are really looking up today, I feel like a new women. I took these pictures myself yesterday really quickly, my favorite shot is the last one with the wiener dog strolling in the background, I have a soft spot for wiener dogs ;)
It's still rainy here but not so cold I can still get away with cute shoes and booties, lets hope it last for the rest of the month. This outfit was put together very fast but I really like these colors together mixed in with one of my favorite vintage blouses, the print is little birds. There is a ruffle bib that comes with the blouse that you can remove, so smart! It also comes with a ribbon to tie a bow around the collar, this design is perfect I wish more clothing was made like this now a days. The boots I am wearing in are also one of my favorites, they are falling apart but I won't let them go, nothing a little shoes goo can't fix right?
I hope you are all having a great week everyone in blogger land!
xo!