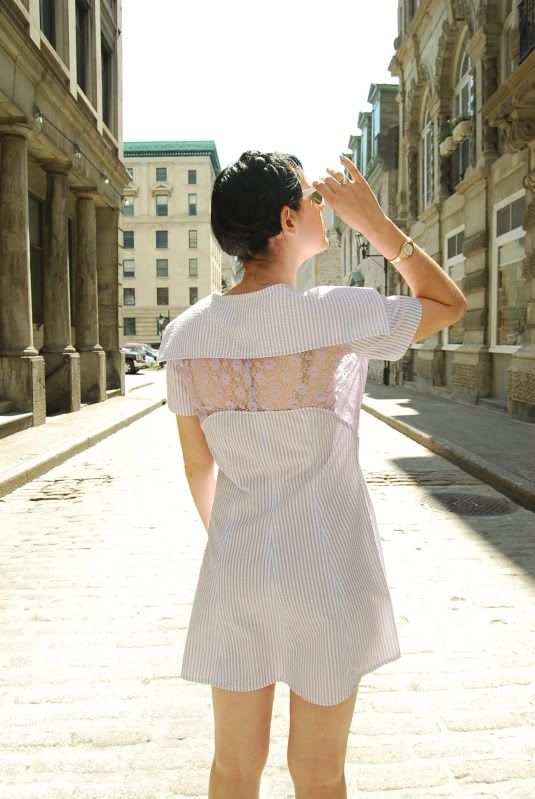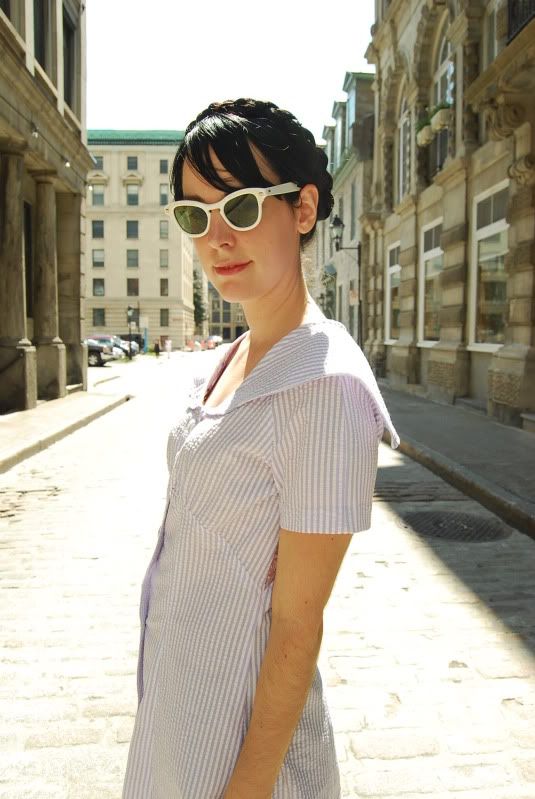 I am pleased to introduce to you all to my latest creation the "Bord De La mer" dress

a Sailor inspired 8 gored flared mini dress made of nice light White and Lilac Seersucker Vintage Cotton fabric with a lace cutout at the back and self fabric buttons up the front. Yesterday I took it out for a stroll in Montreal's old port, it was the perfect setting I think, it almost looks like Paris!
I was inspired by a vintage photograph I found and gave it a modern fit, it hugs and fits all the right places.
This dress is now available in my shop here:
YeYe Shop

p.s. I just sold this lovely dress and I promise to make more for next weekend, thank you double bubble you just made my day :) Thank you for supporting hand made.
xo!