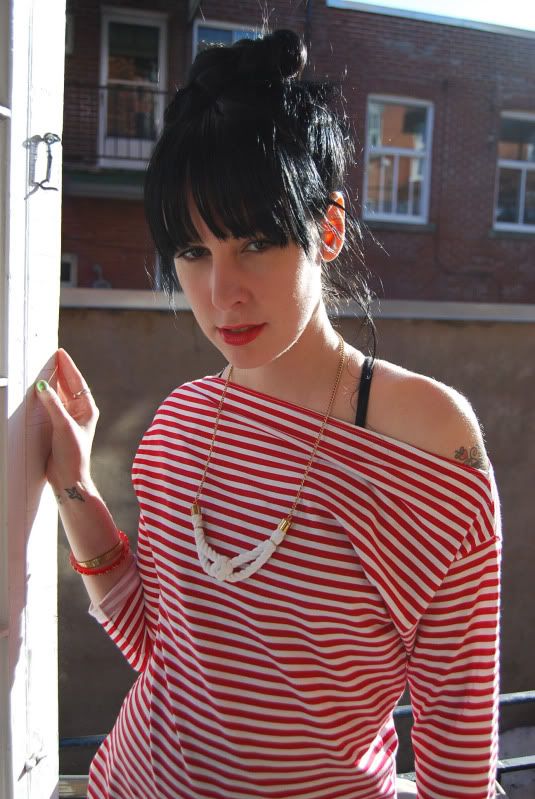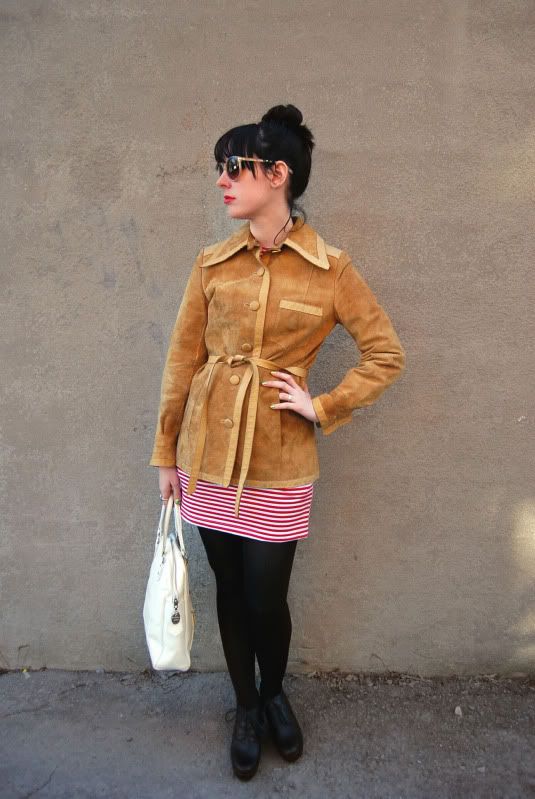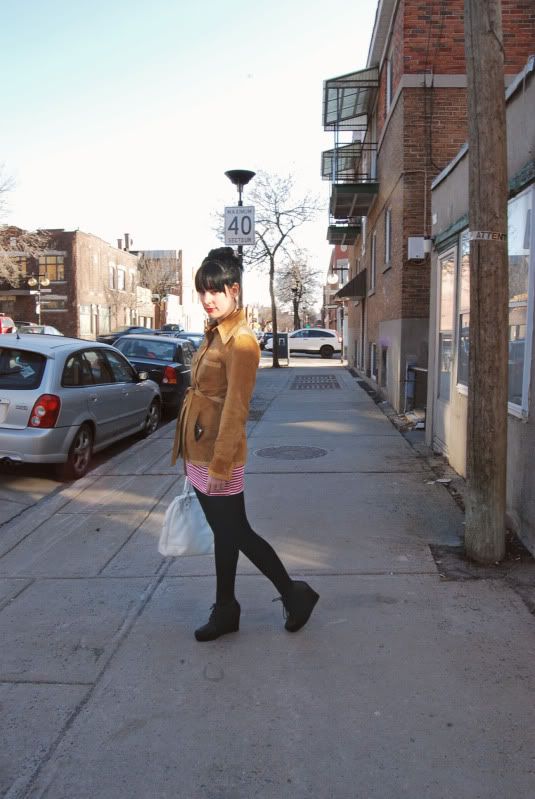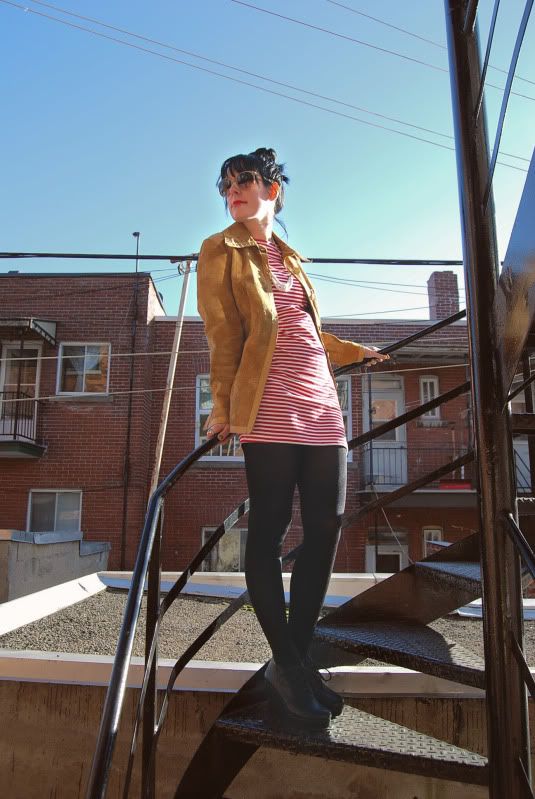 It has been a very nice week so far, leather jacket weather! I really do love this yellow suede one I got on etsy a few months ago. I was finally able to achieve a bun on the top of my head, my locks are getting longer and longer, I love having long hair, the possibilities are endless! Stéphane took these shots of me yesterday at sunset, I love the mood it gives to my pictures. Spring has not sprung here yet but it sure is creeping in very slowly, I love it. Kind of like waiting for a gift, those precious little moments of excitement just before you open it.
-Red and white stripped dress, AA
-Sailor knit necklace The Vamoose
-Shades, Forever 21
-Tights, H&M
-Black platform booties, Forever 21
-Vintage 60s white leather bag, La belle Renée on Mont-Royal
xo!