It is still really cold and nasty in these parts of the world, I am looking outside my atelier window and it is not pretty! So what do you do when this happens? Put on your fanciest new Spring dress and away you go!
I went thrifting on Friday night and found 3 blouses and 2 dresses, I kept this dress and a few of the blouses. I did a major clean up of my wardrobe on Saturday and did a rotation of blouses and dresses. Some of these will be in my Etsy shop very soon. I visited this amazing Montreal landmark also on Saturday called Maison La Belle Renée, this will be in my next post.
I was wearing:
-Vintage 70s floral pink and purple sheer dress
-Vintage Western ankle booties
-Lipstick by Lise Watier color name ''Gala''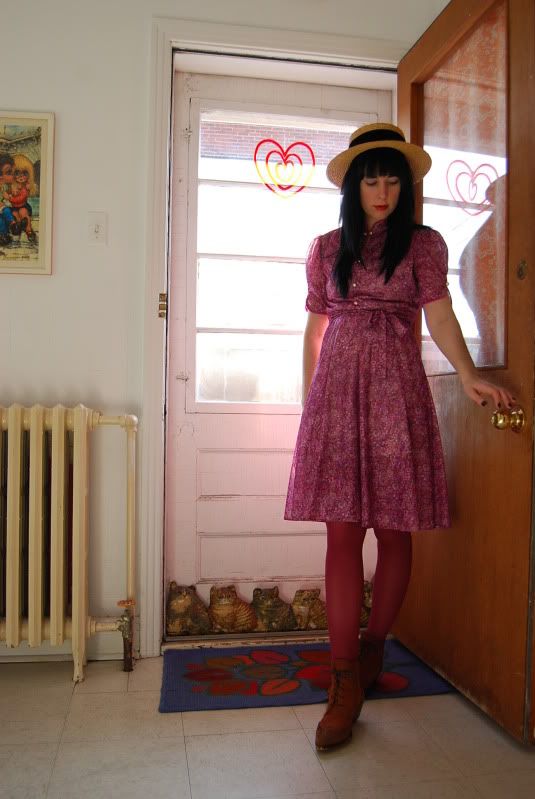 xo!