Wearing:
-Vintage 60s Cape
-Zara hot pink skinny jeans
-Spring wedge boots
-Vintage Lacoste sweater not seen but underneath
-Lip color, In Vogue by Rimmel London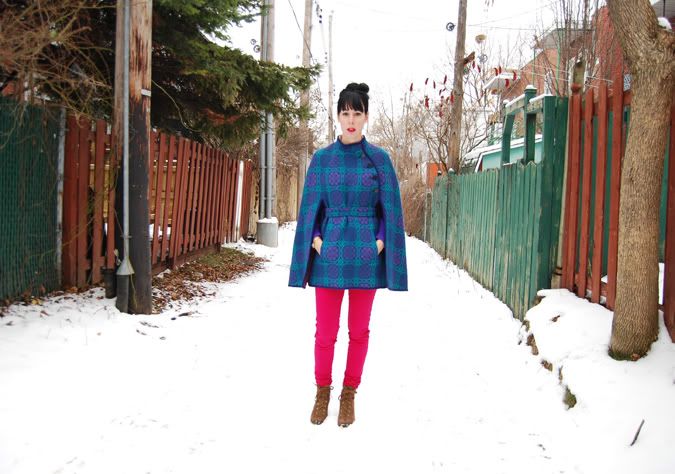 Montreal has become a Winter wonderland over night, the wind is blowing the temperatures are dropping and my coat collection is getting a pretty heavy rotation lately. I thrifted this cape years ago now, I can only wear it when it's cold outside but not too cold. All you Canadian readers will understand what I mean, on a day like today when it's -30 degrees Celsius with the windshield factor you wear anything so you won't freeze. Alas being stylish on those horridly cold Winter days becomes a big challenge for the Canadian blogger.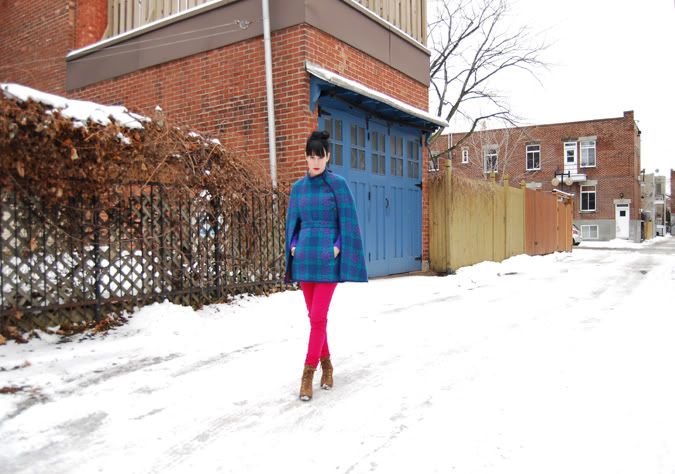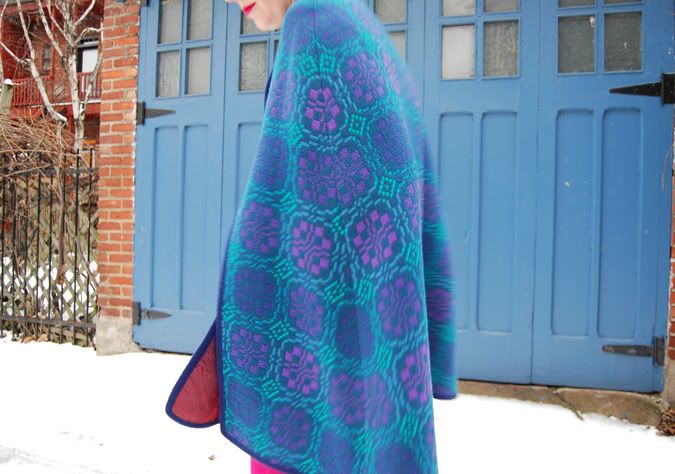 When I do go out on the really cold days my uniform tends towards skinny jeans, layered tights, chunky knit sweaters, a big woolly toque, chunky knit scarf with Wool knee socks and more socks! This year I opted for colorful skinny jeans so I would have the option of color on my legs instead of always wearing a black coat, black boots and black jeans and feeling the heaviness of the cold grey days for the next 3 months.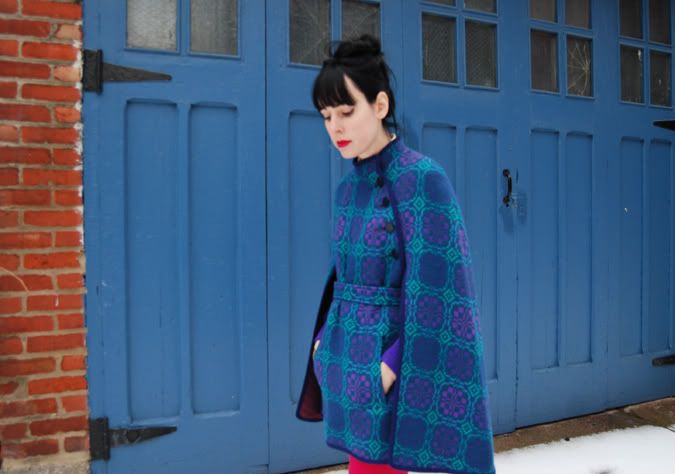 I got these boots super on sale at the end of last season, I am so happy to have them this year they give me a break from big chunky Winter boots. I was wondering how are all you Canadian bloggers dealing with the intense cold? Do you blog less? Do you blog more inside? How do you get creative in these cold times?
My next post will be about my favorite outfits of 2010, I wanted to do this last year but never got around to it now is the time yay!
xo!