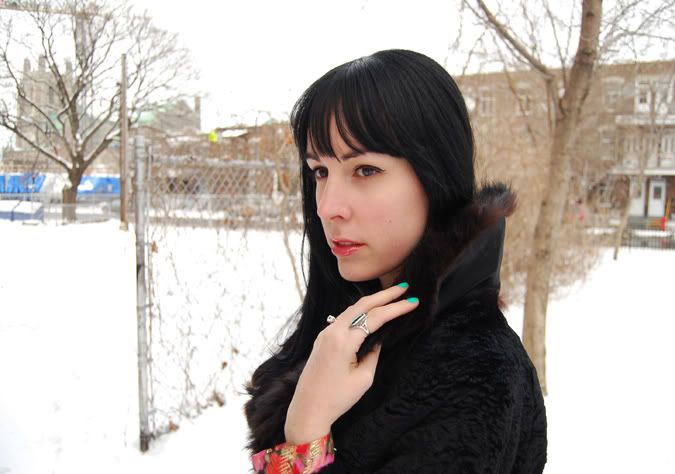 Wearing:
-Necklace, Forever 21
-Tights, Winners
-Vintage black leather boots
I hope you all had a lovely Christmas, we got some snow for Christmas and some cold weather, today was a little milder. I took it pretty easy this year, hung out with Stéphane and our cat. We watched "
Les douzes travaux D'astérix
", Stéphane's favorite movie from his childhood.
I was feeling a little icky all weekend and that explains the lack of posting, I feel much better today, I got dressed up all fancy and went shopping for my Vintage shop. The metro was empty and not many people were out thrifting today.
I came across this dress last year around this time actually, I was not so sure if I wanted to hold on to it but Stéphane convinced me to keep it, the best part is that the sleeves have zippers on the hem. A girl always needs a little sparkle dress in her wardrobe right?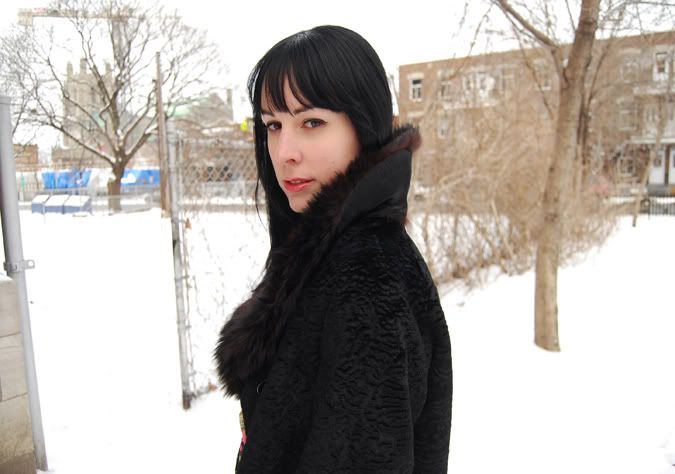 This coat has been on this blog a few times, I never get tired of it, I bid like crazy for it online and was so happy when I did win it. I got it from this lovely Ebay shop called Thriftwares, they actually have a pretty cute cropped fur coat on there right now
here
. Well pretty soon we will be in a new year and sure am looking forward to it, so many great things are happening and I cannot wait!
I am having a week long sale this week in my
Etsy shop
because it is Boxing week here in Canada, get 25% off your entire purchase with coupon code "BOXINGNOEL" a gift from me to you all :)
pics by Stéphane
xs!