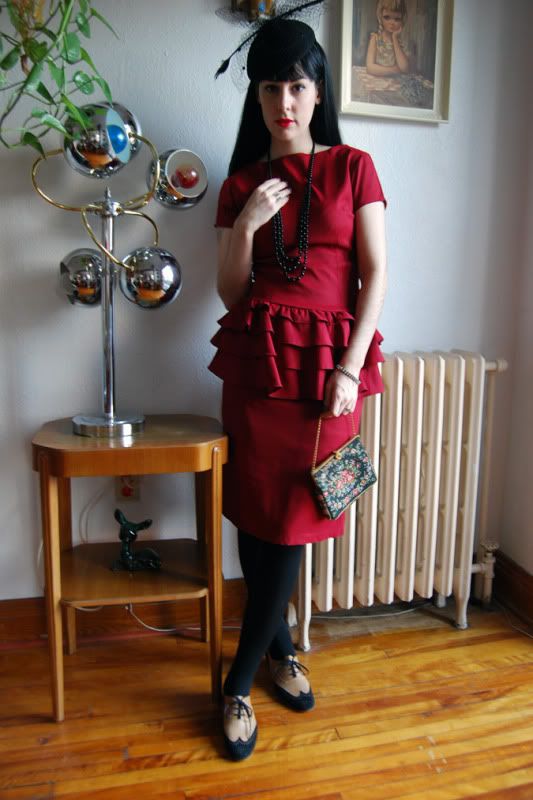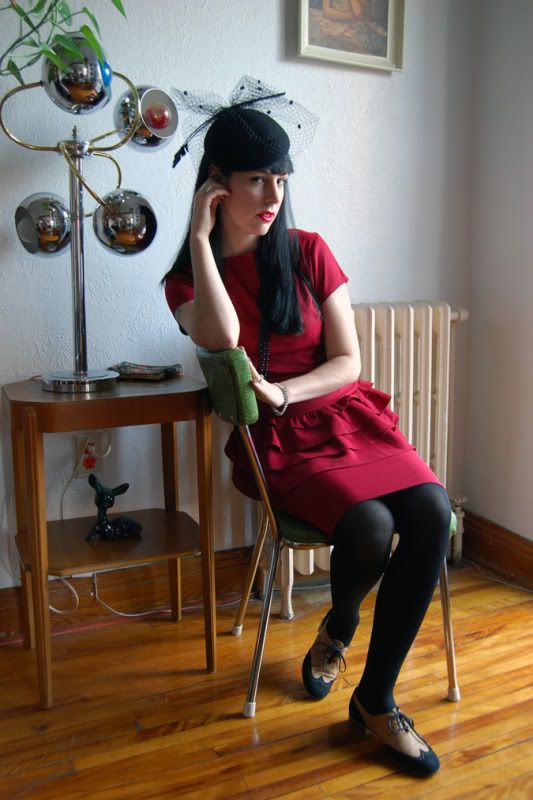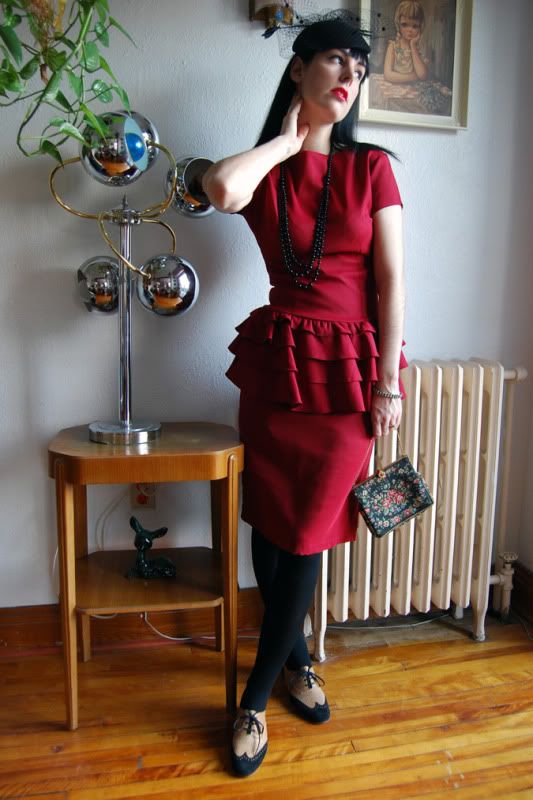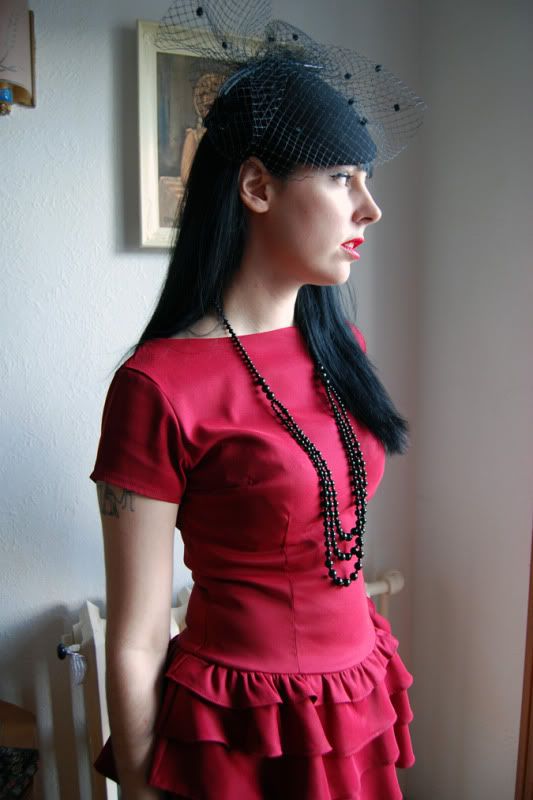 About a week ago I received this
lovely red dress
from
Shabby Apple to review,
an online shop that sells
women's vintage style dresses
that flatter all kinds of body types. This dress will be perfect for the up coming holidays, from the "All that jazz collection" inspired by 40s fashions. I love the modern vintage vibe of this dress, you can dress it up with an over the top hat like the one I have on in these pictures and make a statement at any party. I really like how this style of dress flatter's my figure, now all I need is a party to go too ;) Be sure to visit there
facebook page
and Like it for additional discounts and special promotions.
Shabby Apple
is also offering to all my readers a coupon code for 10% off at checkout with code
"

yeyestyle10off" I also noticed that shipping is free this month so now is the time to snag up a lovely holiday dress!
I am back to taking indoor pictures for the rest of the Winter, it's chilly and grey outside. Not my favorite time of the year but at least I have warm comfy home :) I got a much needed hair trim yesterday at a new salon very close to my place, I am so glad to have finally found a nice place that does not over charge and treat you like crap. I am so glad to have a talented fiance when it comes time to taking my pictures. He gets the light and the colors so well. Be sure to check out my shop this week I will be adding a lot more vintage goodies including the shoes in this outfit post.
xo!