Wearing:
-Vintage 80s Chambray shirt, thrifted
-Kid's Saint James sweater, gift from my friend Sarah
-Vintage leather purse, thrifted
-Levis skinny jeans
-Calvin Klein stripey socks
-Vintage leather oxford shoes, thrifted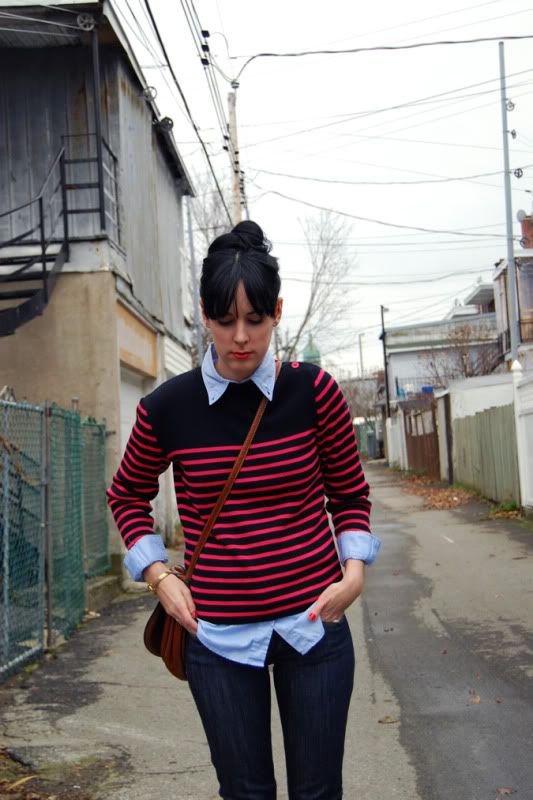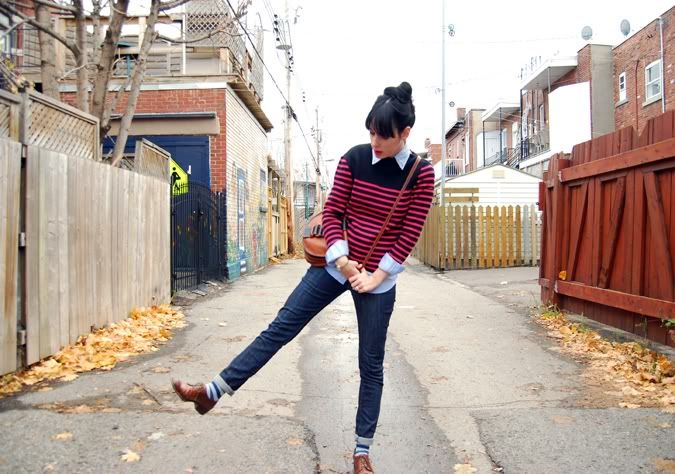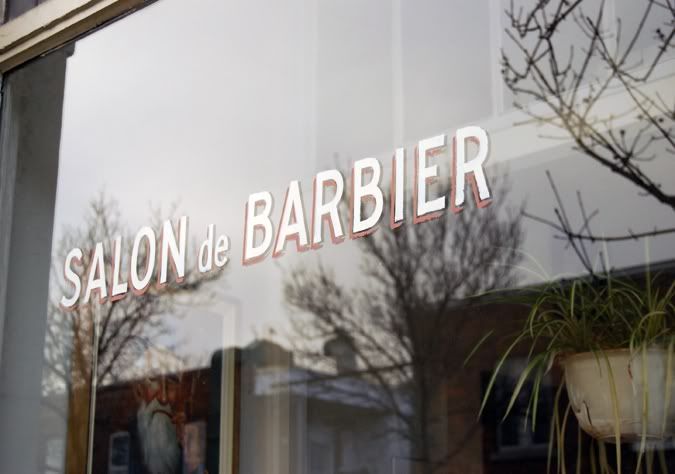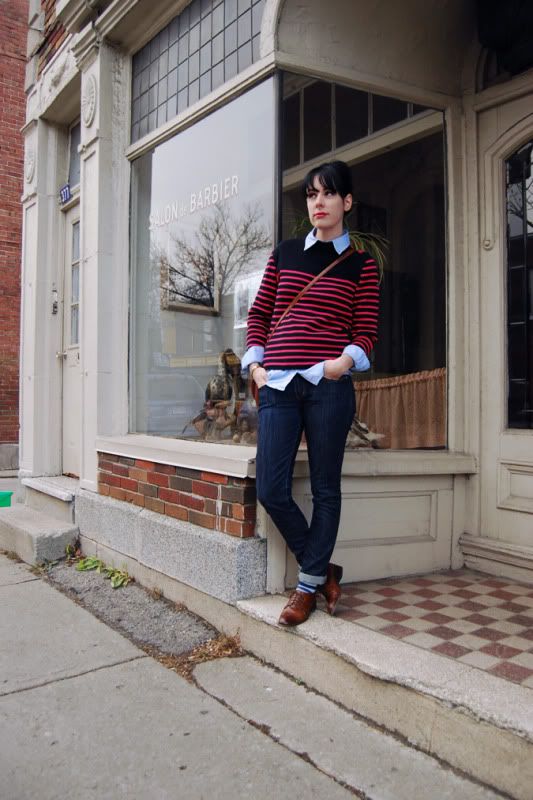 The days sure are turning grey around these parts, it is getting harder to shoot outdoors. The snow we got last week melted away already, it's a pretty warm November so far. I wonder if it's the same in other parts of the world. How's the month going so far weather wise in your city?
I kind of had a weird weekend, especially Friday, you gotta take the good and make it your own it seams. I am going trough a big transitional period in my life, things keep changing and I keep questioning what I plan on doing for the years coming ahead. It felt great to take a walk in my neighborhood and take in all the fresh air I can while it's still mild outside.
I stubbed across this old barber shop, they have an amazing taxidermy window display and a great selection of random razors. They have some pretty amazing 70s wall paper on the walls and big orange chairs. This place would be perfect for a shoot someday. All pictures by me :) Enjoy!
P.S. I am having a Cyber Monday sale in
my Etsy shop
that I just updated today just enter coupon code "lundicyber" for 25% off your entire purchase!
xo!