Wearing:
-Grey sweater, Zara
-Red leather gloves, Mister Shamie's
-Vintage leather belt, thrifted
-Vintage Levis denim dress, thrifted in Phoenix many years ago
-Purple stripped tights, UO
-Red socks, Winners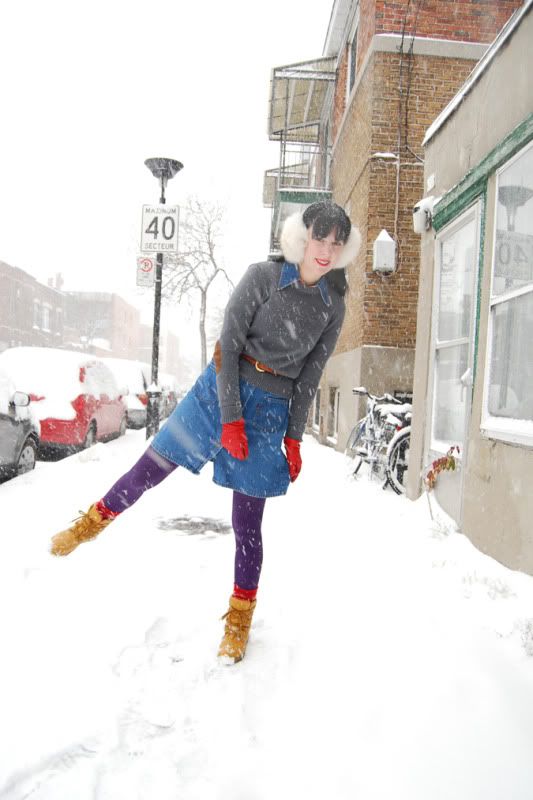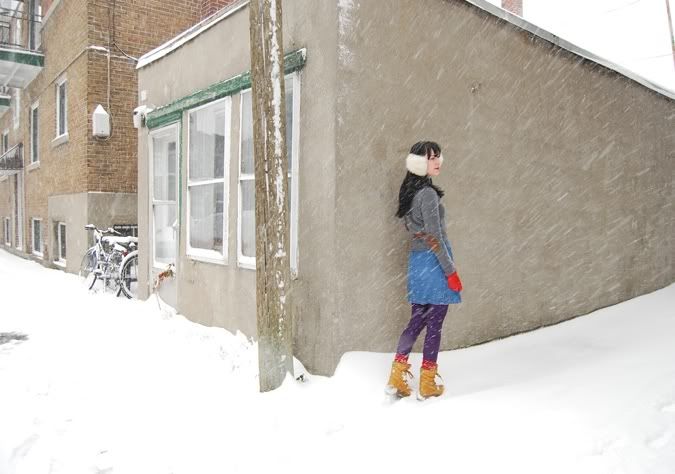 I woke up to a Winter wonderland this morning, it was like waking up on Christmas morning as a kid. I got to test out my new Winter boots that came in the mail back in August courtesy of
Cougar boots
. These boots are perfect for this climate, stylish, vintage inspired and did I say warm? They are actually remakes of a popular style in 70s in Canada, they were the it boot back then, I say these are the It boot of now! Good bye wet cold feet, these babies will trek trough any kind of Canadian weather. Tonight I am putting my Christmas tree up and watching Gremlins I, I am not a big fan of Winter but the first snow is just so lovely. It brings me back to those good old days.
xo!