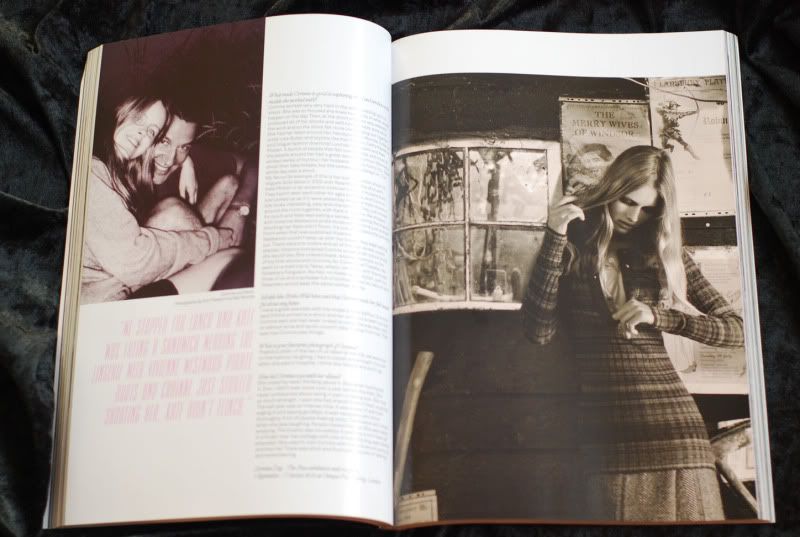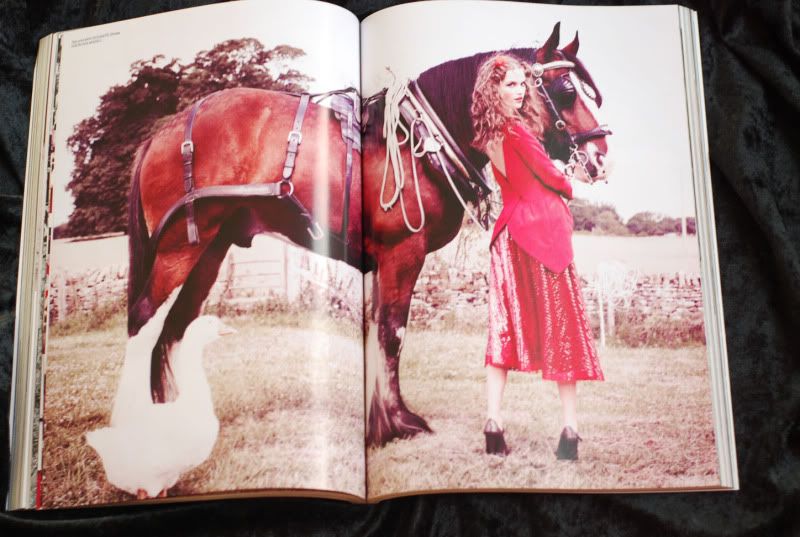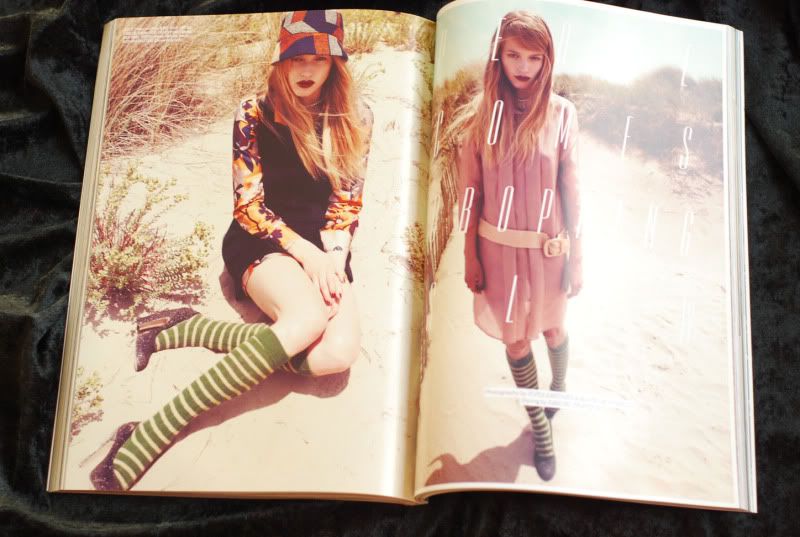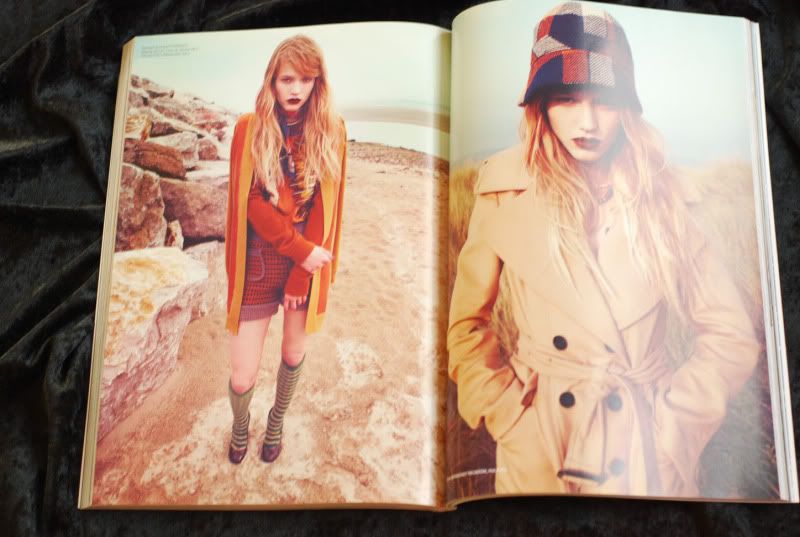 While in New York city on the weekend, I picked up the latest issue of Lula and I was so happy to find it! I heard rumors online that it was out and my search ended in Brooklyn at some cheap convenience store on Bedford Ave, the man that sold it to me said " every body wants this one why? "
I chuckled inside and said thank you :)
I waited till I was home to read and browse trough the amazing shoots that are inside, I love taking my time reading this magazine, it only comes out twice a year and I am always hunting it down here in Montreal. My favorite spread was the "Magical Mystery Tour" shoot, the colors and the personality of the model were amazing and of course the styling. No other mag styles like this one. It is unique in it's own way and that is why I love this magazine to pieces. I have all of them since they first came out, I love how they look like a mini collection of pretty books on my book shelve.
Enjoy this sneak peek and make sure you hunt down your own copy, you will not be disappointed!

xo!
***Lula magazine***