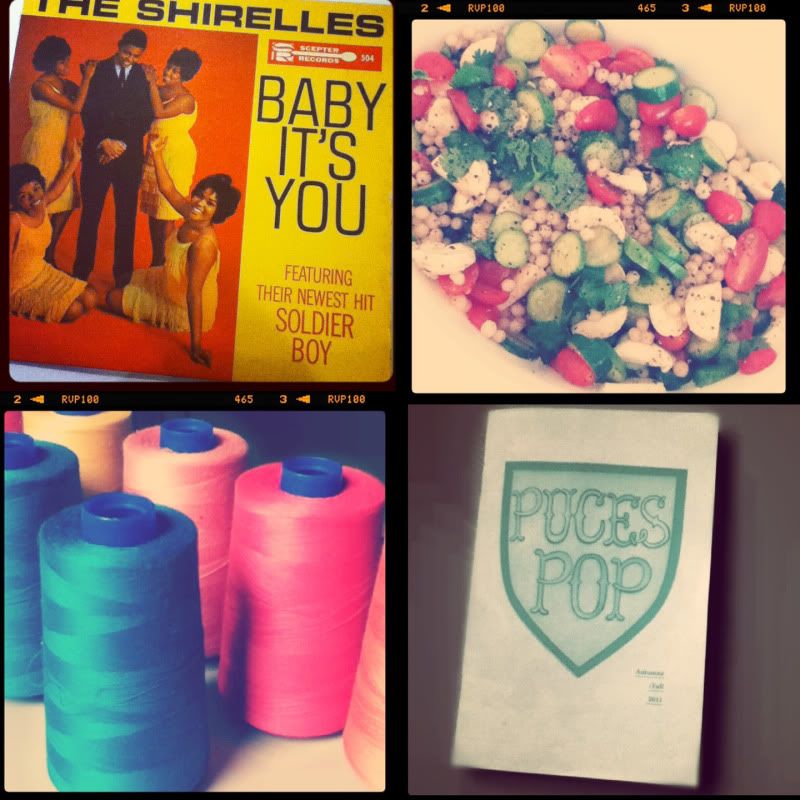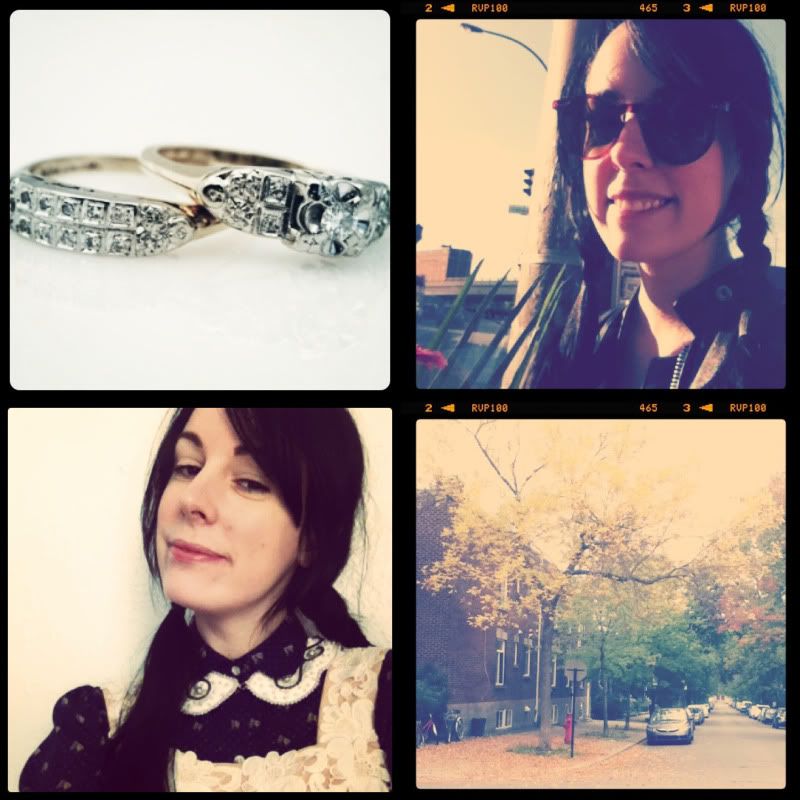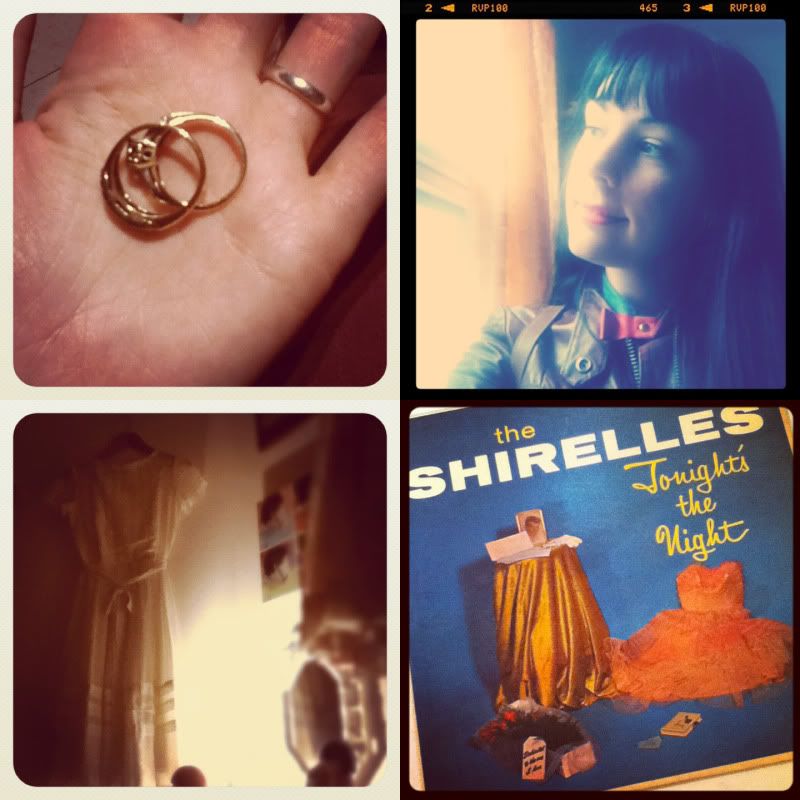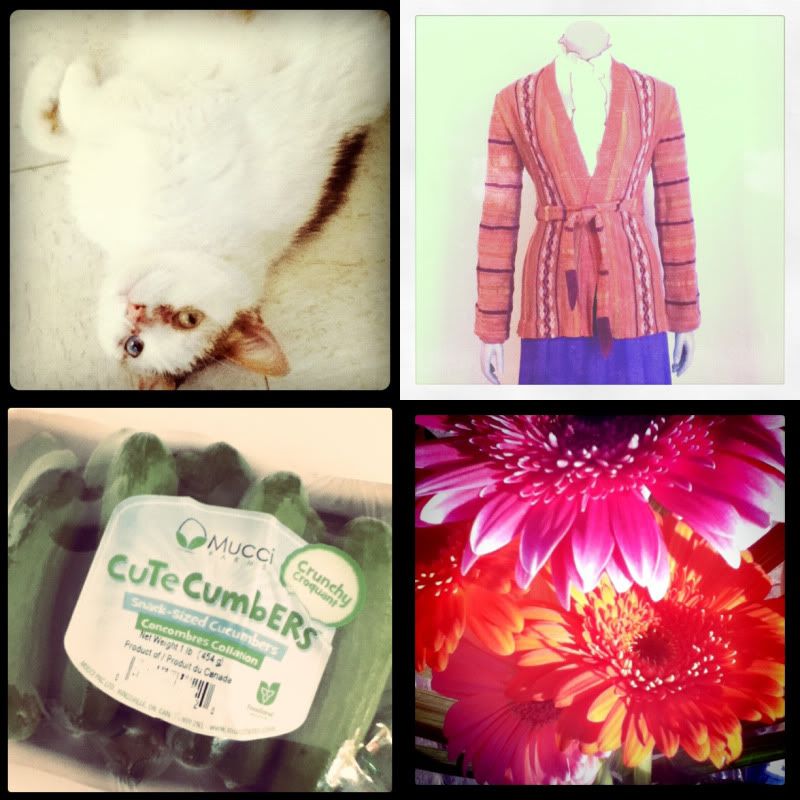 I have been pretty obsessed with Instagram lately, it's like a mini flickr in the palm of my hands at all times. Snap here snap there. I like the idea of daily snap shots of things I live and see everyday. So I decided to do The week in Instagram every Saturday morning showcasing pictures from my week. I hope you all enjoy!
This week was the arrival of my vintage wedding rings in the mail and of my wedding dress that is so superb but I will not be posting pictures of it till we make the big leap that is wedlock. I won two Shirelle's Lps on ebay for 35$ including shipping and thrifted a vintage leather Longchamp back pack for 5.99$. I have been wearing it everyday now. Fall is gently starting to show in Montreal as you can see and this weekend is
Puces Pop
I am so glad to have my good friend
Tara-Lynn
in town of Good day, night selling her amazing knits! All you locals should come and check it out.
xo!