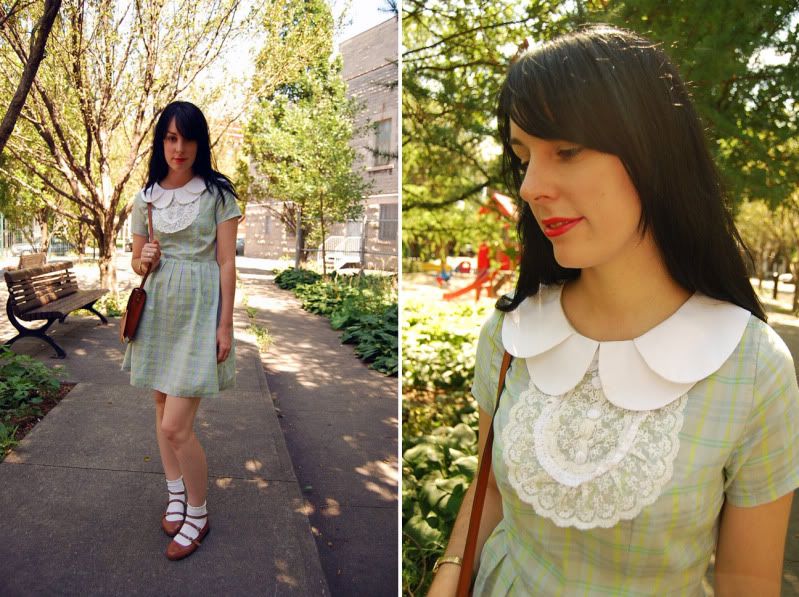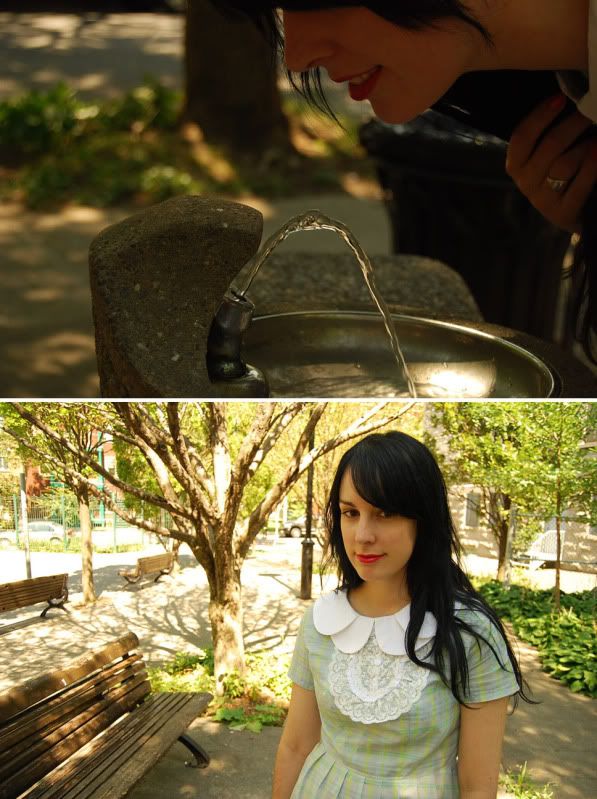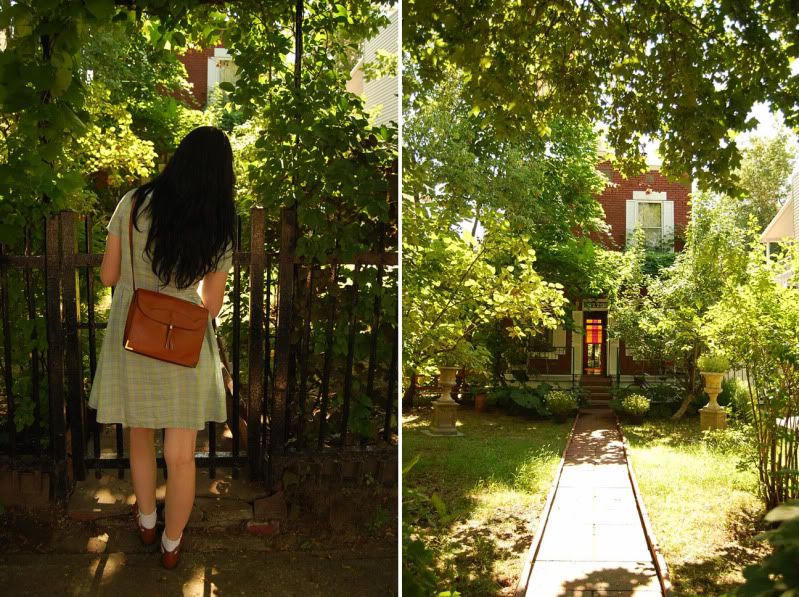 Wearing:
-Supayana dress
-Goldenponies leather triple strap sandals
-Vintage bag from YeYe Vintage Boutique
-Socks H&M
Its been an other crazy busy weekend, visiting family, shopping and getting ready to leave in a few hours for Toronto. I am going to an Addition Elle styling event where I will style two looks on real models and I will meet a bunch of fellow Canadian bloggers. I am pretty excited but also nervous at the same time. I will share with you all later this week.
This dress I am wearing is by my friend Yana over at Supayana, I picked it up back in the Winter months and now it is finally great weather to be wearing this fabulous frock. I love the white double peter pan collar and the lace bib on the front. it is so light and breezy and perfect for hot summers days.
Stephane took these pictures out and about our lovely neighborhood, there is this pretty little house hidden away, covered by trees, I wish I lived there, it's so pretty and looks like from a movie. I am glad we still have cute old houses like this one in Montreal.
xo!