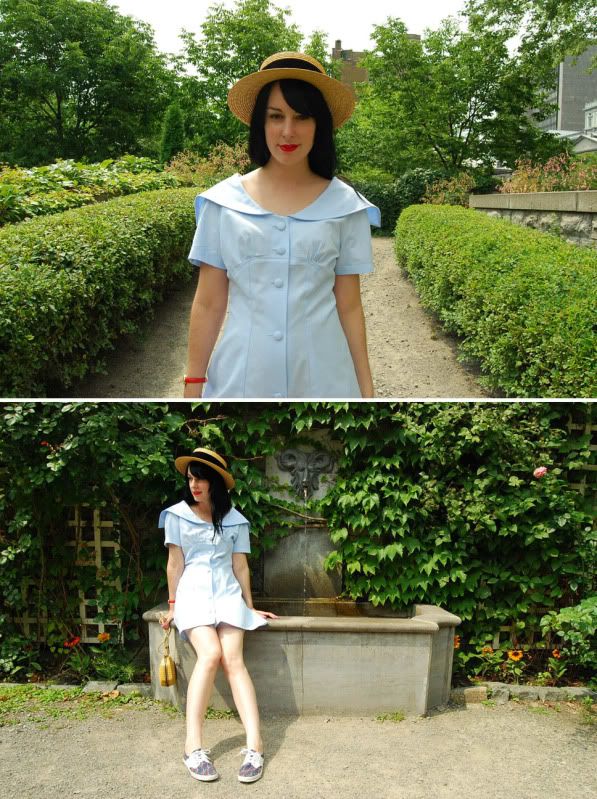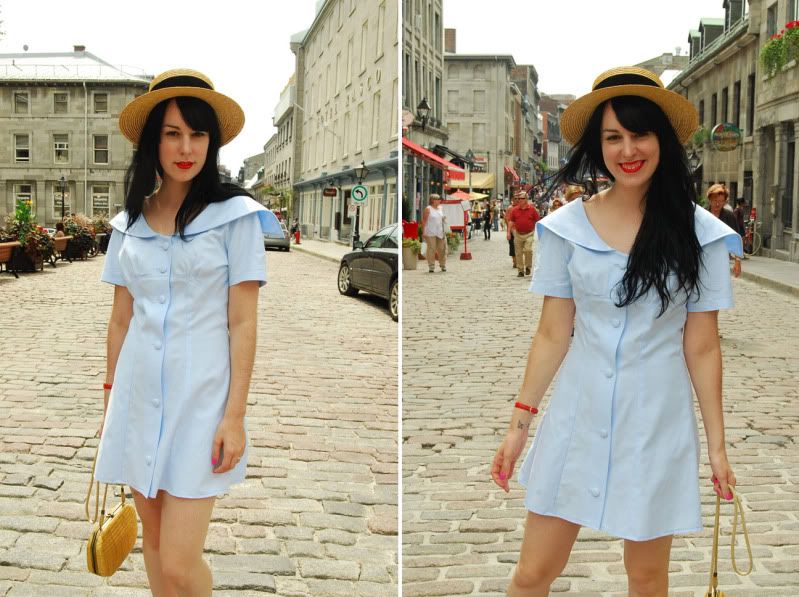 Last Sunday was quite the busy day, had a quick photo shoot with the new Bord de la mer dress I made the weekend before, took more pictures of vintage for the shop and then had a BBQ over at my mothers. My mom blogs over at Style Montreal Sud-Est, she loves color and thrifting and vintage clothing as much as I do. Please be sure to check her blog out.
Stéphane took some magnificent pictures of my dress, Old Montreal is the perfect backdrop. I want to make it there a few more times before it gets to cold to do outfit posts outside. Some of these pictures were taken in the garden at Château Ramezay and the rest in the streets of Old Montreal.
The dress is now available in my shop in a size medium I will be making an other in Lilac and posting it soon. I can't wait for the weekend and for my afternoon trip to Toronto to style an event with some of my fellow Canadian bloggers. I will take my ipod with and keep you all updated via twitter, tumblr and Instagram.
xo!