Wearing:
-Vintage Op Hawaiian dress thrifted
-Sailor rope belt, XXI
-Wedges by Nine West, thrifted
-Vintage red purse, thrifted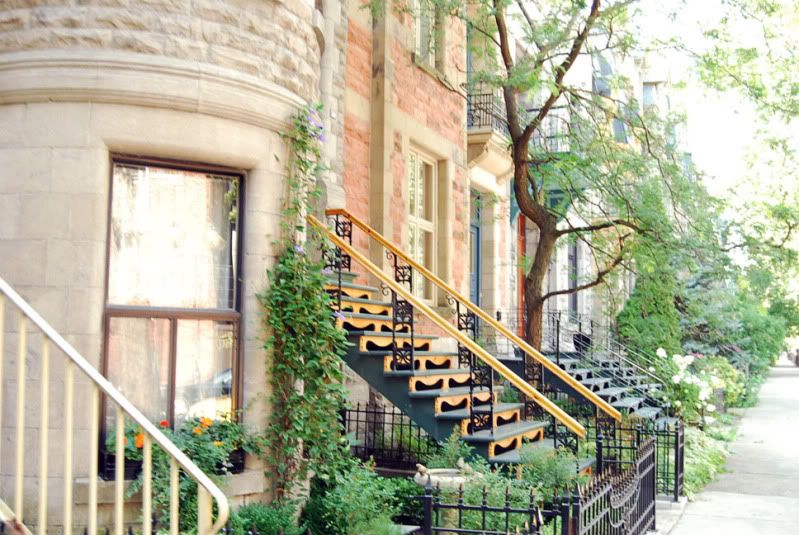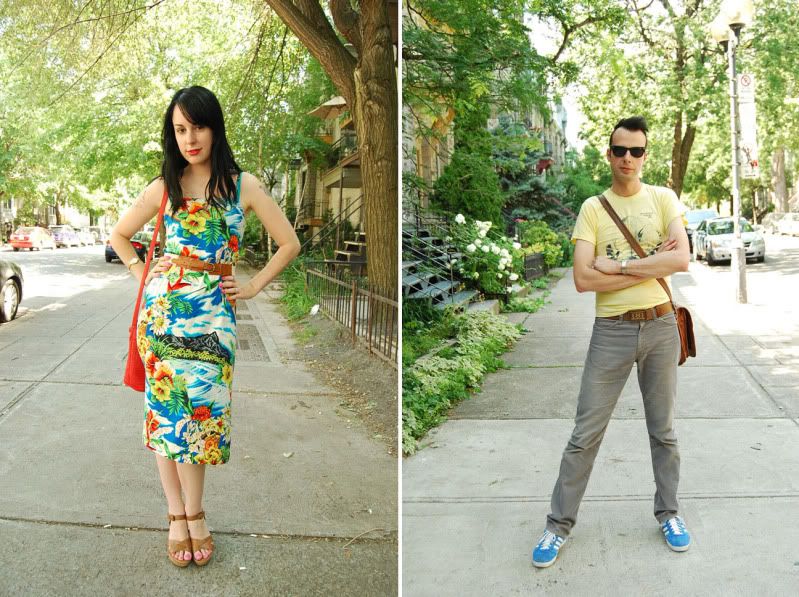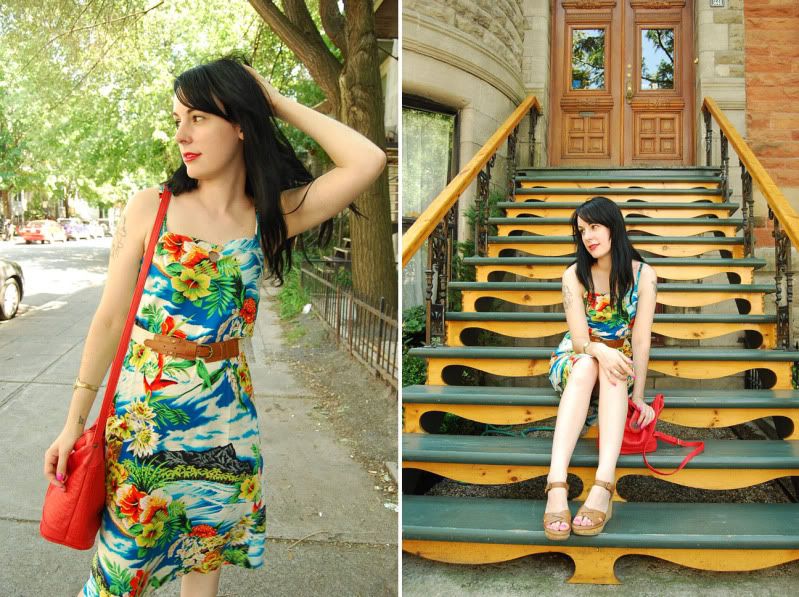 We took these pictures yesterday, right near a place called Carré St-Louis, these pictures were actually taken near the house of Quebecois poet Émile Néligan. I liked the big side walk and the shade from the trees and the old row houses. If your a visitor in Montreal this is a great place to visit, there is a park with a fountain in the middle and a cute French style cafe with bright yellow wooden chairs.
I am pretty excited about next Sunday, I was invited to go style with a team of Canadian bloggers in Toronto for a Plus size model styling event. This should be really interesting and a great Sunday afternoon adventure! I will be taking loads of pictures!
Stéphane got a new doo yesterday, I am quite fond of this new hair style, the hairdresser did a great job.
I decided to take this Hawaiian dress out of my shop and to keep it, it's just to nice! I picked up the red purse earlier this week on one of my thrift adventures. Stéphane got us a truck and we hit a bunch of different places in no time. I will be adding a bunch of vintage goodies in
my shop
later this week along with an other "
Bord de la mer"
dress in baby blue.
xo!