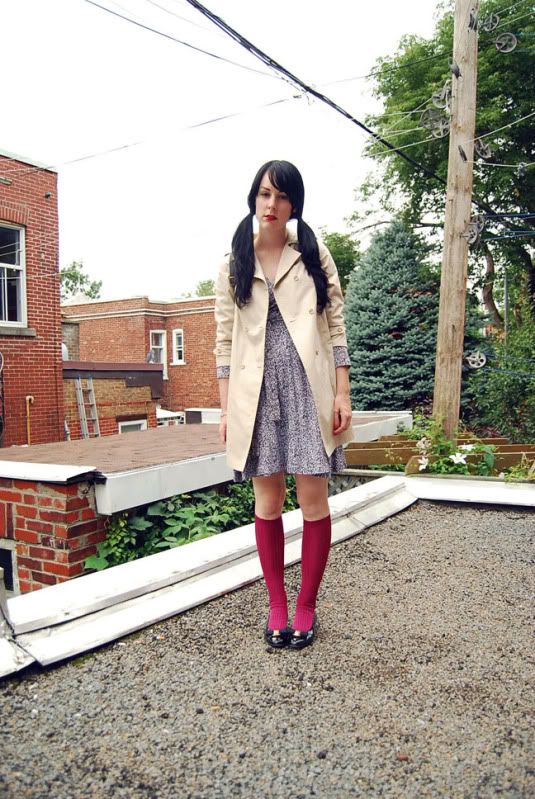 Wearing:
-Vintage Diane Von Furstenberg wrap dress
-Coach leather back pack
-Pink knee high socks by Calvin Klein
-Vintage Salvatore Ferragamo flats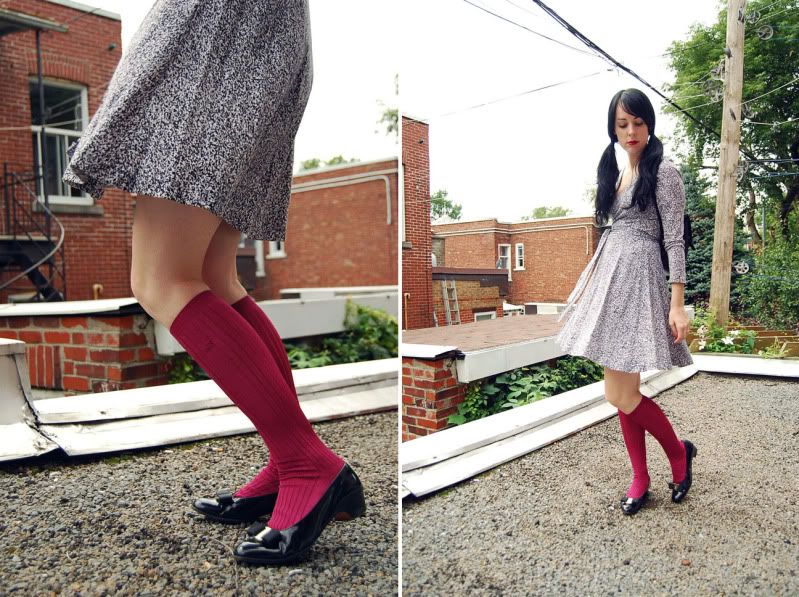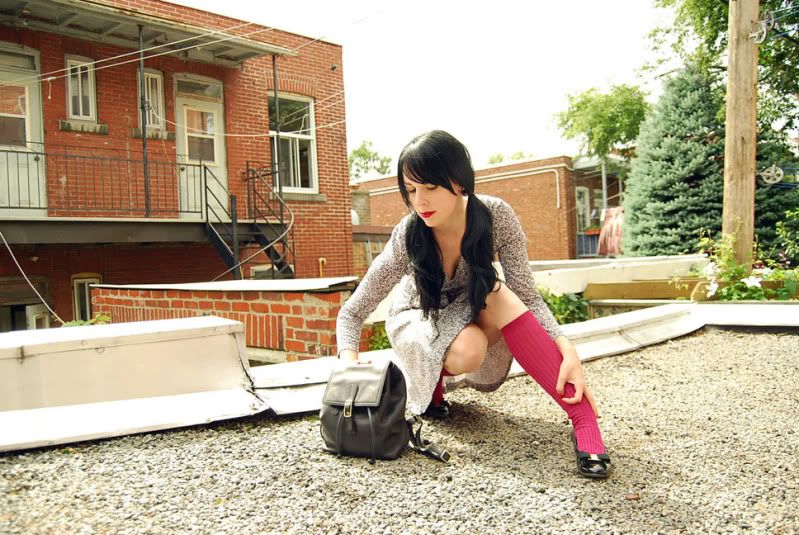 I woke up today after a wonderful day with fellow Canadian bloggers and felt refreshed and ready for a new day. I was so inspired yesterday by all sorts of words and pictures I saw. I decided to make an outfit post with a back to school feel, my school days are way behind me now but I still love to feel that nice mild wind on my face and to have that feeling of excitement and a feeling of adventure. My adventure was on a roof top and climbing a spiral stair case to get to it.
I decided to go way back in my closet and fish out this vintage Diane Von Furstenberg wrap dress, I adore this simple black and white print, this cut is flattering on all sorts of body types. My vintage Ferragamo's are so comfy and chic and give the perfect back to school touch to this outfit. I picked up some bright pink knee high socks by Calvin Klein a while back and added a shrunken vintage trench coat and Coach leather backpack.
xo!