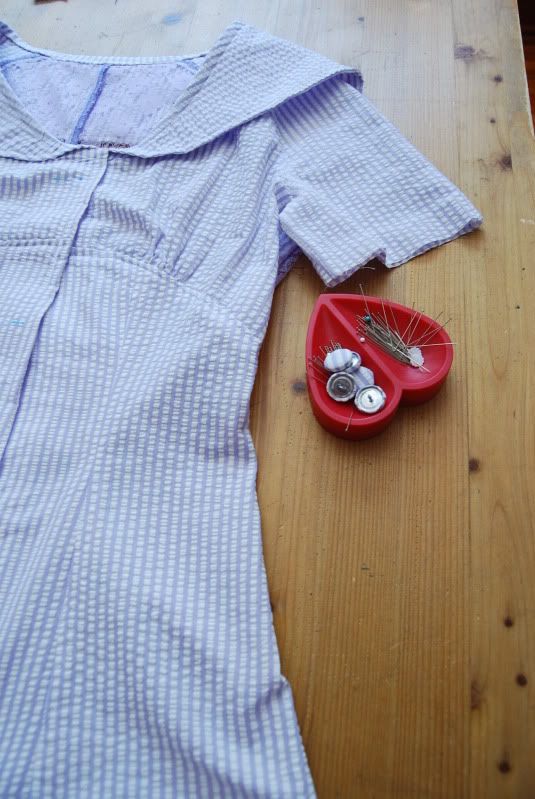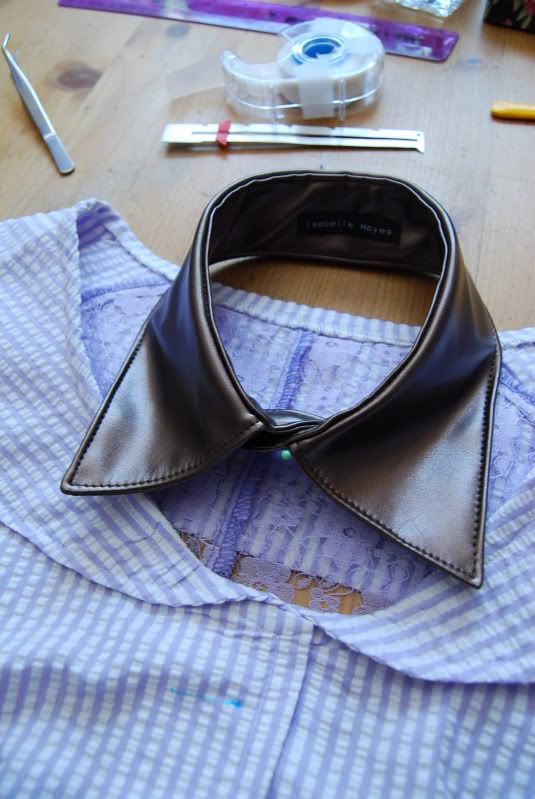 It has been a pretty busy and successful weekend in these parts, I just finished sewing up my very first dress made of vintage seersucker fabric and lace. This design was in the back of my to do rack and finally I built up the guts to actually finish it and put it out there for all to see. This dress will be in my Etsy shop later this week it is a size small/medium waist 27" bust 36" if any body is interested ;) I call this dress the "Bord de la mer" dress, inspired by a vintage picture I found somewhere with a modern silhouette that fits to perfection and a lovely lace cutout detail at the back.
I also got around to making faux leather collars, I am very happy with the way they look, they are so chic and slick I find. They are available in Jet Black, Metallic Mauve and Metallic Taupe.
The collars are now available in my shop here:

xo!