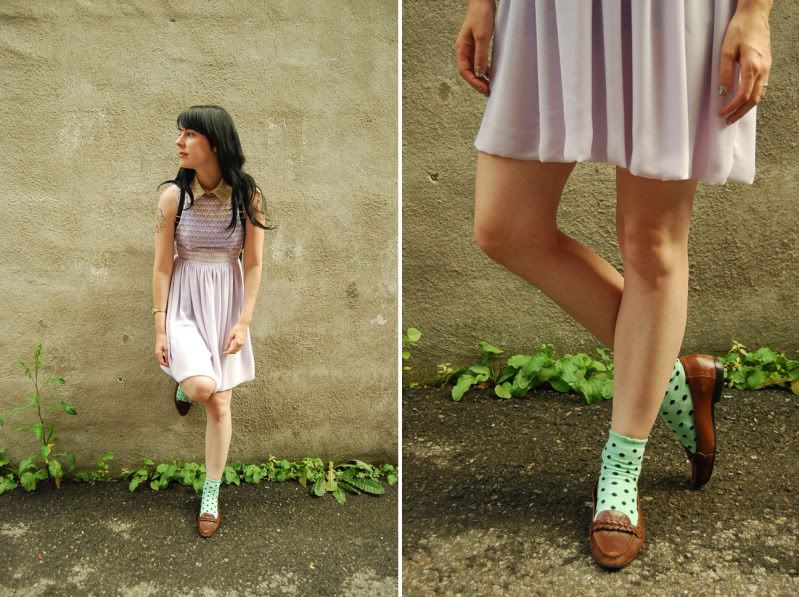 I just love Summer! I love the heat waves and the pretty little dresses I can wear. I just discovered this new app for my iPod called 8mm, I have been filming like crazy this past week. I find it very convincing! It really looks and feels like a used an actual 8mm camera to film.
I have been working on some new collars for the shop, yesterday I made a PVC one with this pretty shiny bronze fabric, I can wait to share with you all. I also just updated
my etsy shop
with new vintage items.
I was wearing:
-Dress, American Apparel
-
Collar by me
-Bag by Coach
-Socks H&M
-Vintage leather loafers
xo!