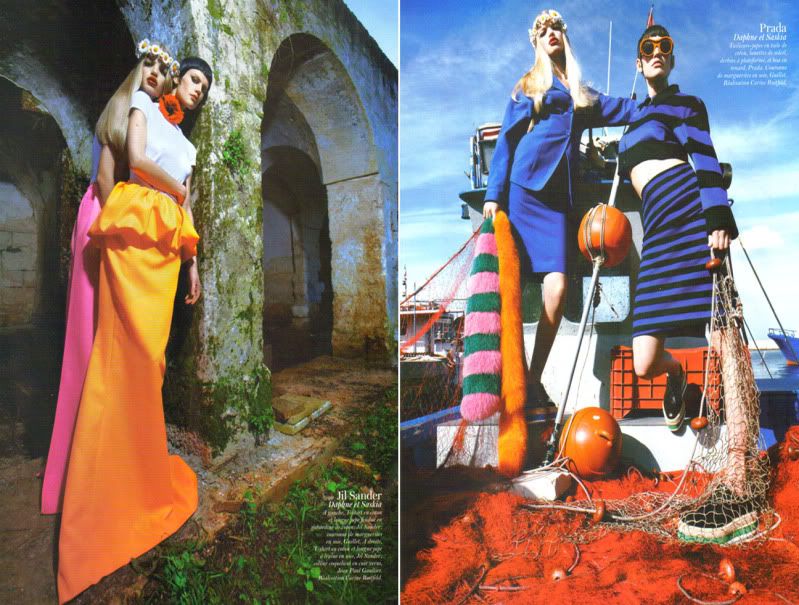 As a lot of you may know I am a big fan of color and mixing it up. I came across these photos from February's 2011 Paris Vogue, I was blown away by Mario Sorrenti's photo shoot and all the different locations chosen for each photograph. My favorite is the Marc Jacobs shot with Lara Stone in a pink linen overalls and a red jacket also in Linen. It makes me want to lay in some flowers and count the clouds in the sky go by.
When we went to New York I visited the Miu Miu store on 5th Ave and touched the amazing leather jacket seen in the last photo. A work of pure fashion art it is! That whole collection was mind blowing to see in person actually. I wish I could have taken pictures inside the store to show you all.
All photos from Paris Vogue February 2011
xo!