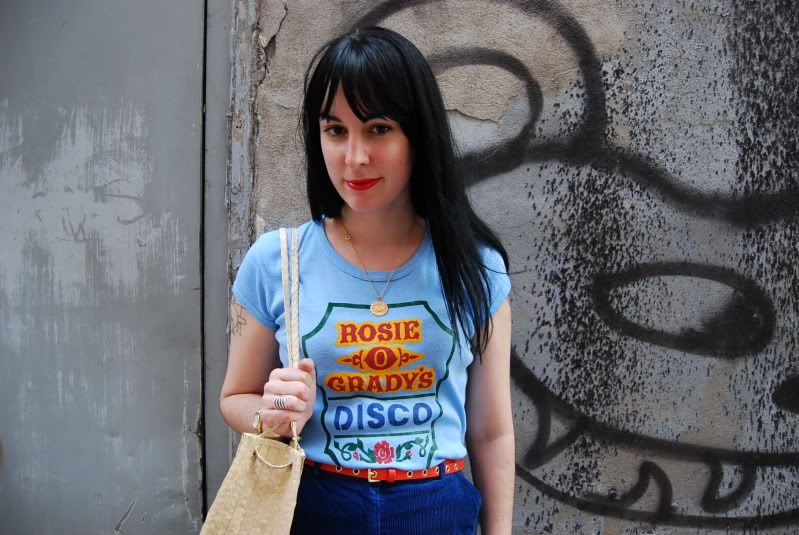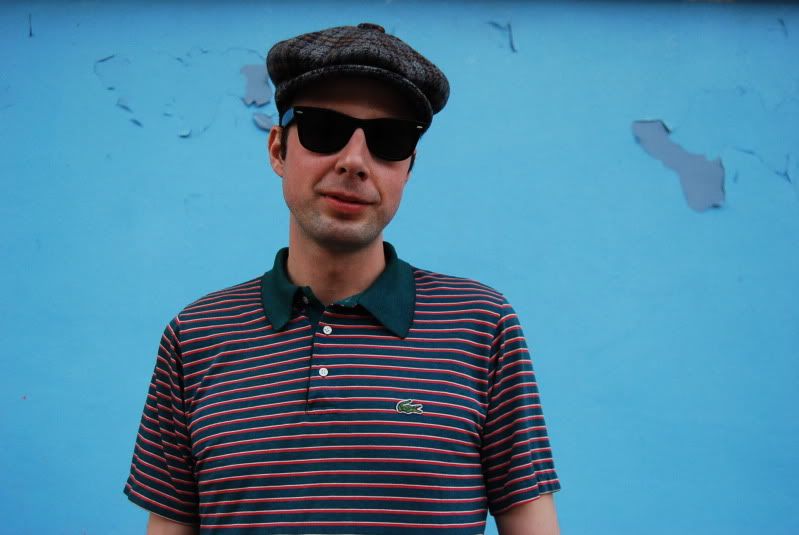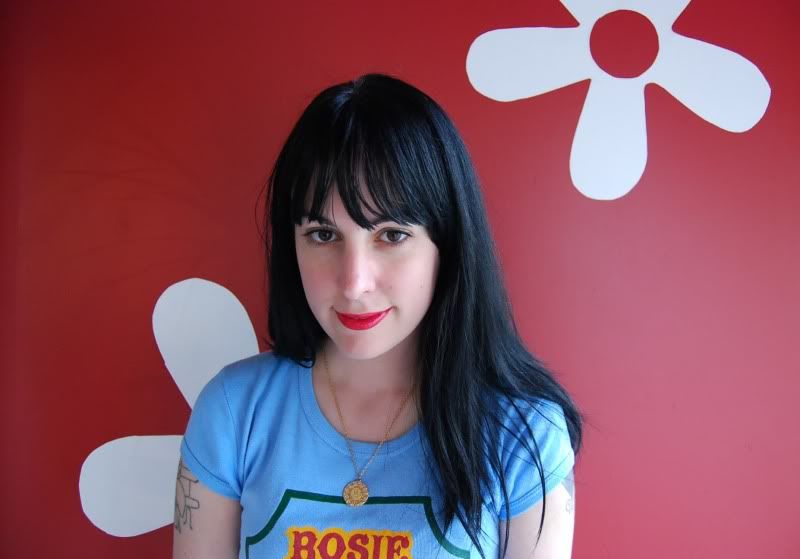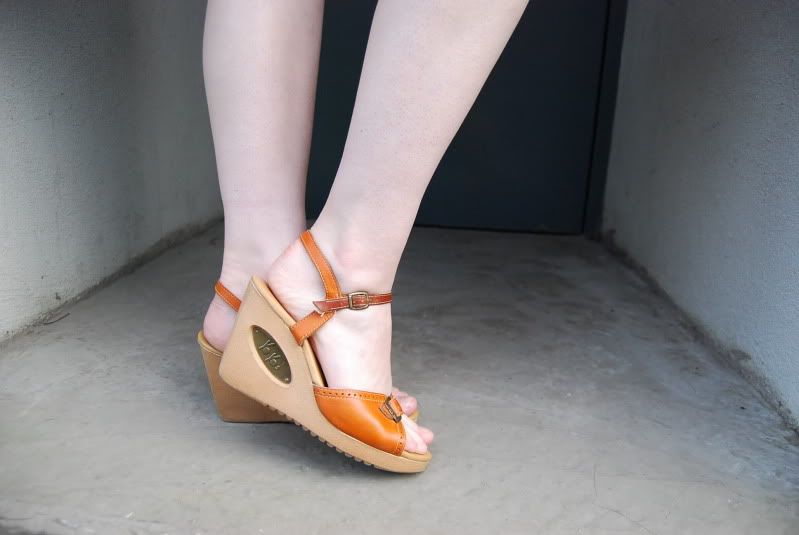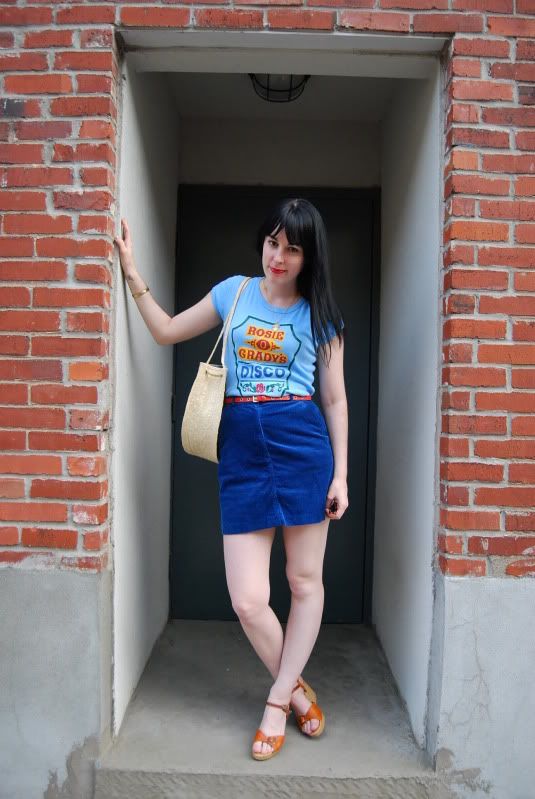 It has been a very nice week in Montreal, today is rainy but they say it will be really warm and sunny for the weekend, yay! Stéphane and I are really enjoying taking walks in the evening and taking pictures. We found so many nice vintage clothing on our NYC trip. I found this tee shirt at a vintage shop on 12th street and 1st Ave, I forget the name of the place but everything was priced between 7$ to 40$, I also scored a black Coach mini back pack purse for 30$! I've really been into this 70s vibe for the past few months, think Jane Birkin circa 1969, worn out high waisted bell bottom jeans, leather shoes, white tees and white blouses, I love how she put things together back then. Every time I go thrifting in Montreal now I buy up all the basket bags I can't get my hands on. I got a pretty nice one last night along with plenty of vintage goodies for the shop.
I was wearing:
-Vintage 70s tee
-Vintage 70s blue corduroy mini skirt
-Vintage Gemini Zodiac pendant
-Vintage 70s Yoyo's platform sandals
-Orange belt from H&M
-Straw basket bag, gift from my mother from her Cuba trip
xo!