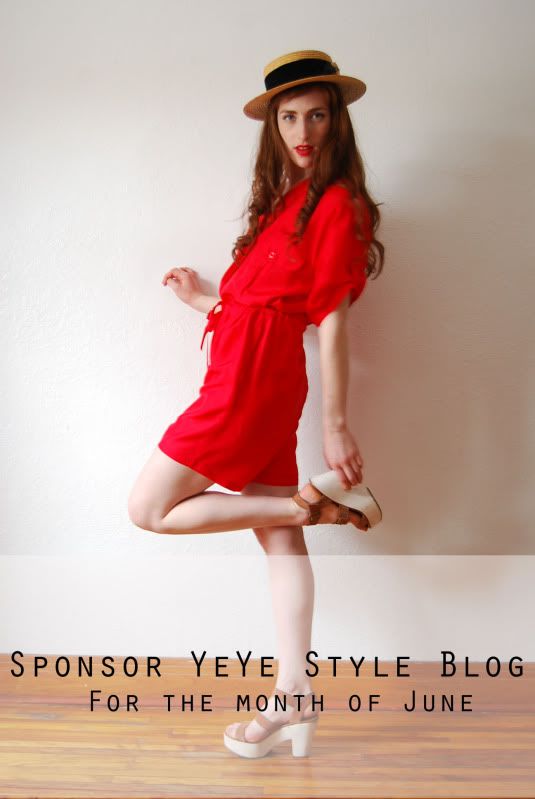 Finally sponsorships on YeYe Style blog are available!
If you have an Etsy shop, Ebay shop or any online shop you would like to advertise for now is the time. I will be starting them the 1st of June. Sponsorship is very cheap and includes a sponsor spotlight, discount codes and giveaways and much more!
Please send me an email @ lebonbonmulticolore@gmail.com for rates or for any questions you may have.
xo!