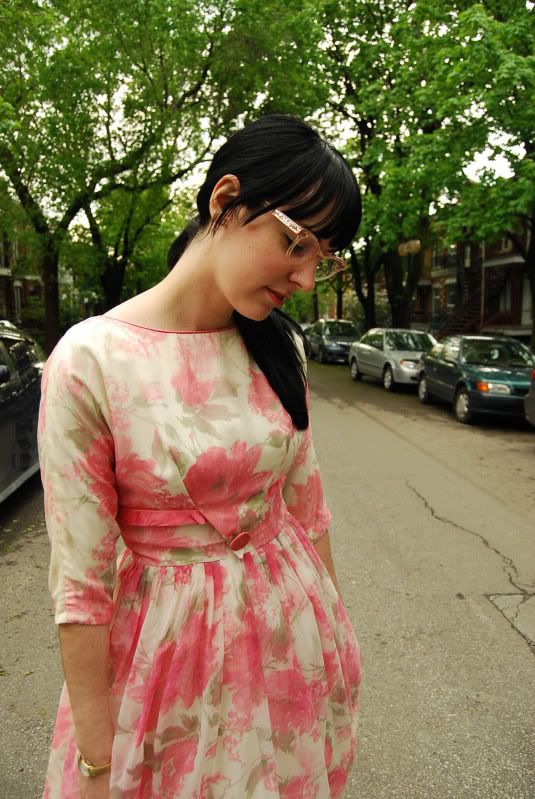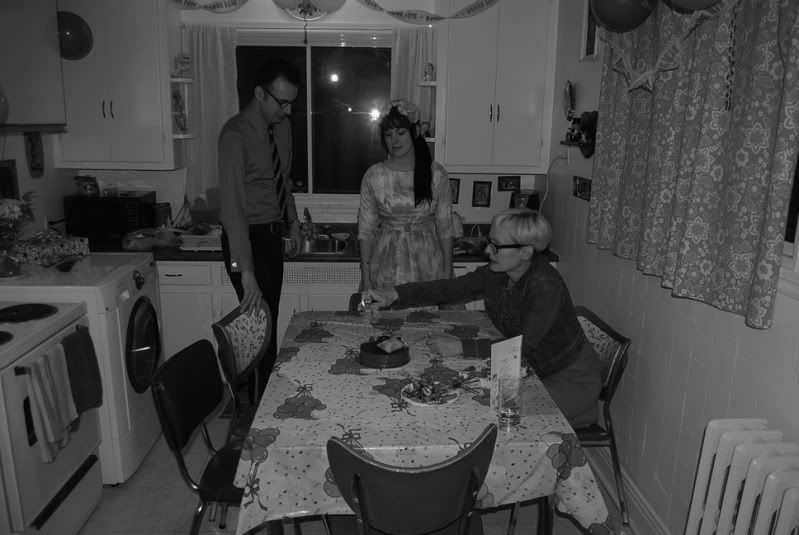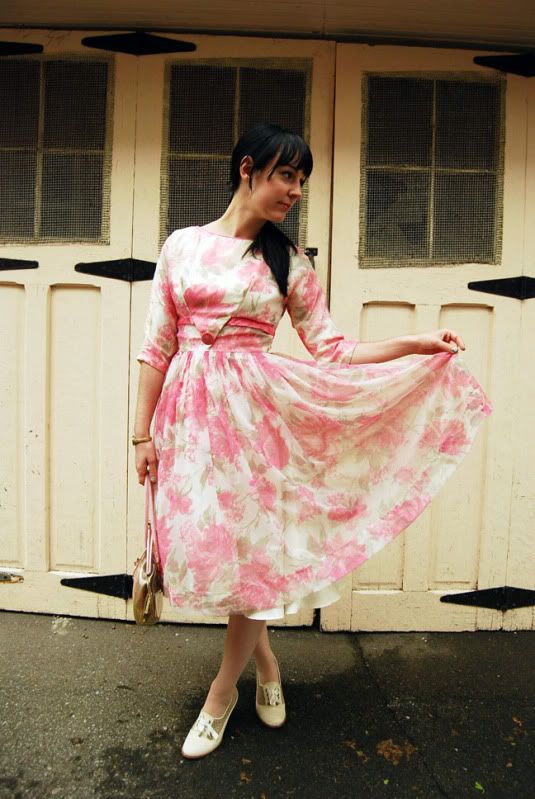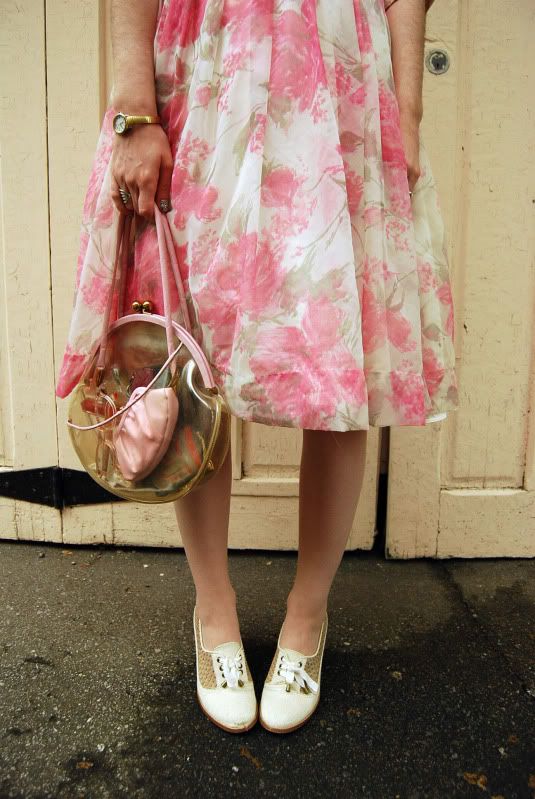 And another birthday goes by! Yesterday was my birthday and I feel a little more grown up now. Many wonderful things are happening. I am one happy girl.
I bought this dress back in April on our Toronto trip, actually my darling friend Tara-Lynn found it for me ;)
I had to fix it up a little but so worth it. I had so much fun wearing this huge cupcake dress at the restaurant and taking the metro! hehe.
It was raining all weekend but we managed to take some decent pictures of me in my birthday dress, I had a wonderful time with my family with sweet Mexican food from one of my favorite restaurants in Montreal called Manana. We then had choco-raspberry cake at my casa.
Wearing:
-Vintage 60s party dress
-Vintage 60s bag
-Rachel Comey shoes
xo!