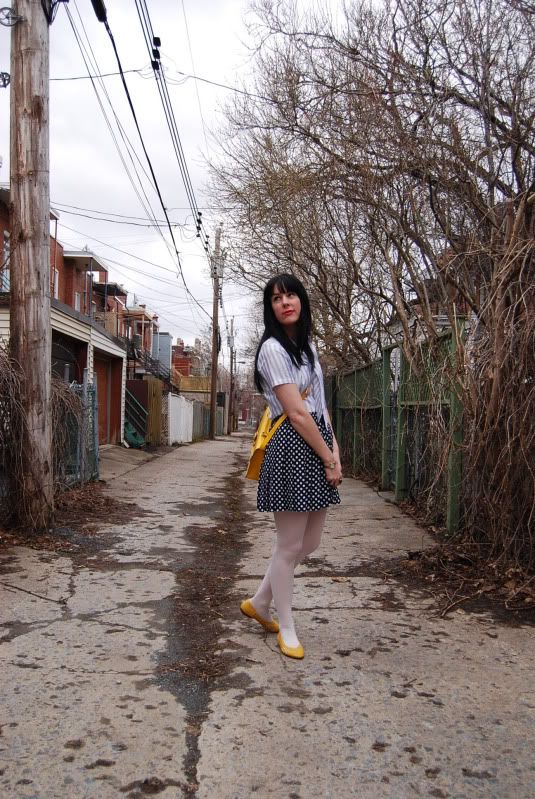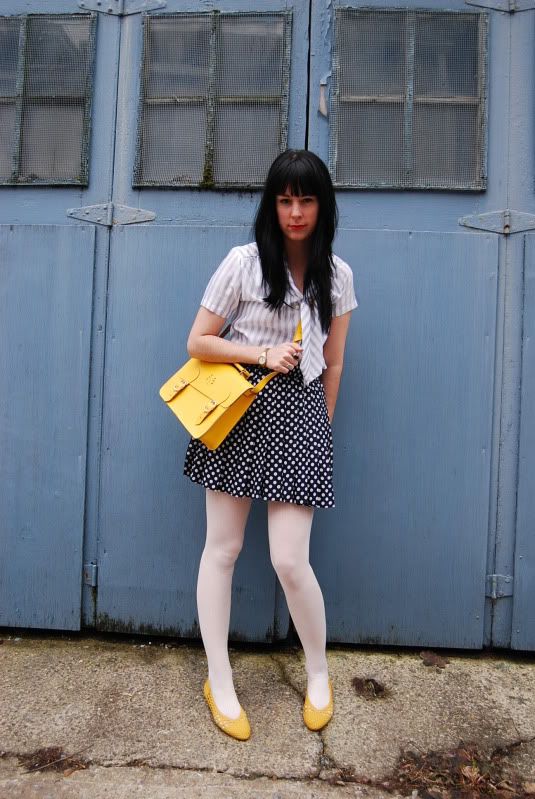 Yesterday morning was too cold for words but I had to photograph my outfit, these yellow shoes and bag were the perfect things to brighten up my day. These shoes are by an old surf brand called Hang Ten, next week Annex will be having a special sale with a bunch of these dead stock shoes at there shop so hurry up and snatch yourself up a pair of these they are so rare! Both these items are from Annex Vintage the shop I spoke of in my last post. The grey and white stripped blouse is also from there. This shop really has an amazing selection of vintage, they have to be one of my favorites in Montreal. By the end of the day the sky was blue and there was a beautiful sunset around 8pm. I went fabric shopping and thrifting with my mother and found a beautiful vintage Missoni Mohair and Cashmere maxi skirt and then a few steps out of the store I found 20$ on the ground, it must have been my lucky day!


I was wearing:
-Vintage 80s navy and white polka dot skirt
-White tights, Forever 21
xo!