Listening to :
Di doo dah by Jane Birkin.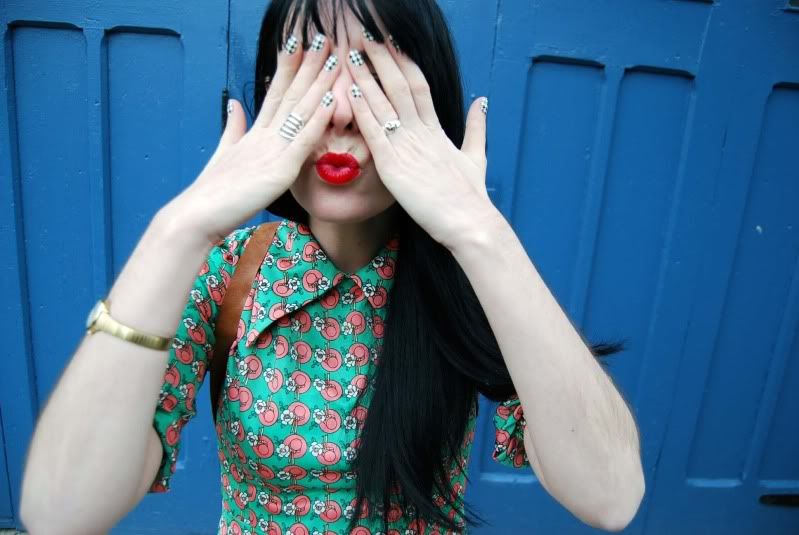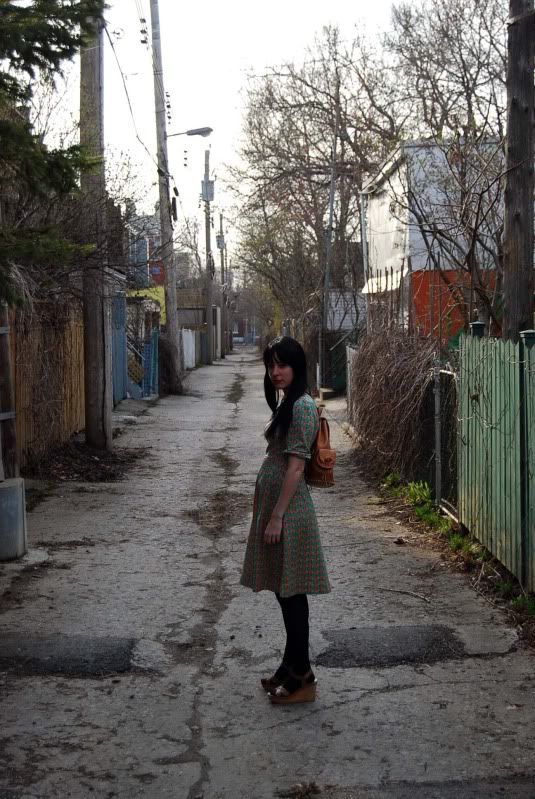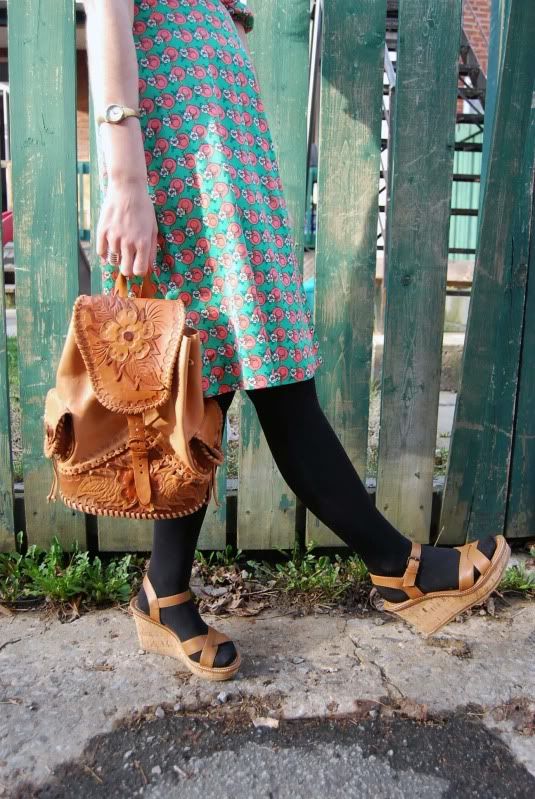 Ive been having a hard time taking outfit pictures outside lately the weather is out of control, one minute it rains and the next it's pretty sunshine with a cold breeze in the air. Alas I have an amazing boyfriend who will help me out with my mini shoots in Montreal alley ways. I got this dress back in the cold months of Winter and did not wear it till now. I picked it up from my amazing friend Sarah who runs Cheapopulence vintage on Etsy and by appointment in Montreal. This hat print was screaming my name! Be sure to check out her shop she updates all the time with amazing vintage treasures.
I was wearing:
-Leather tooled mini backpack, souvenir from Cuba from my mother
-H&M black tights
-Nine West Wedge heels, thrifted
xo!