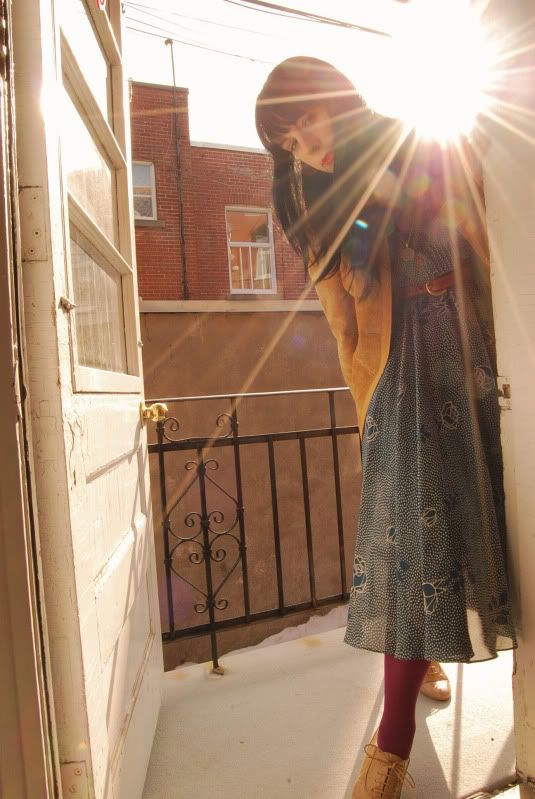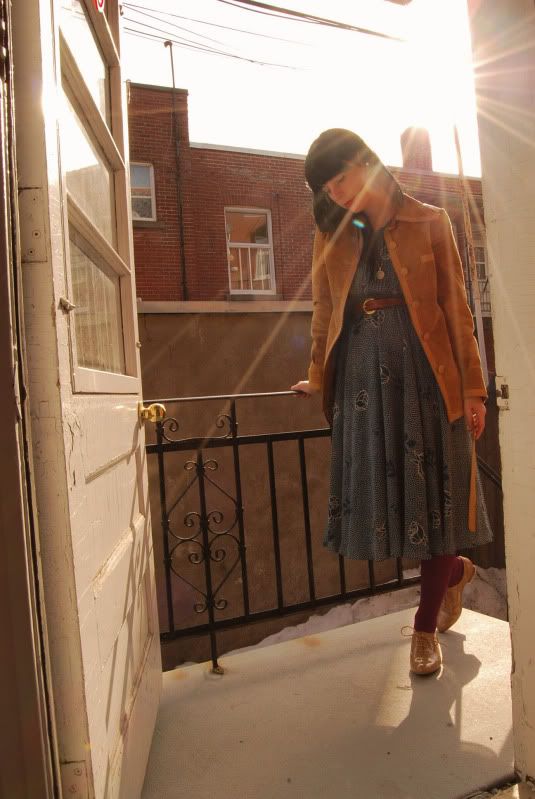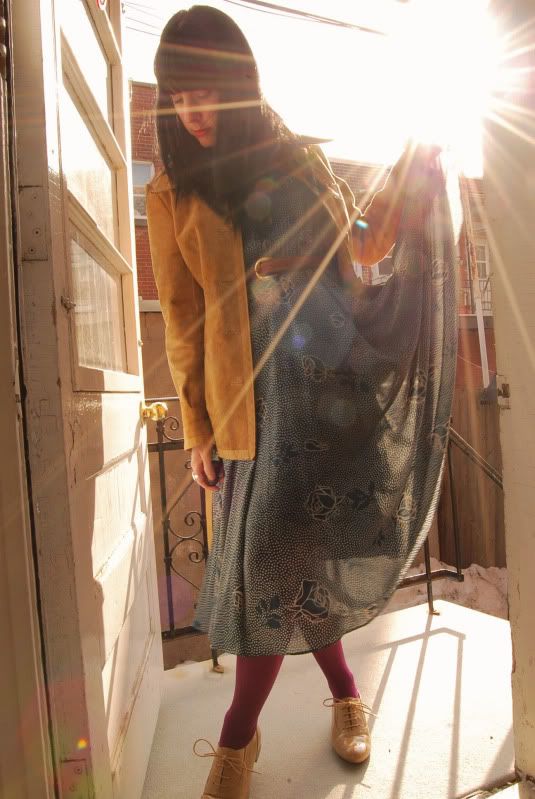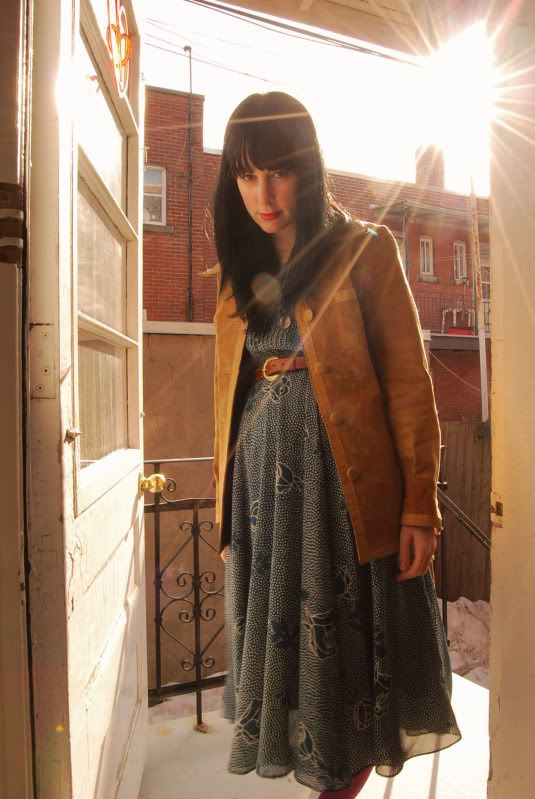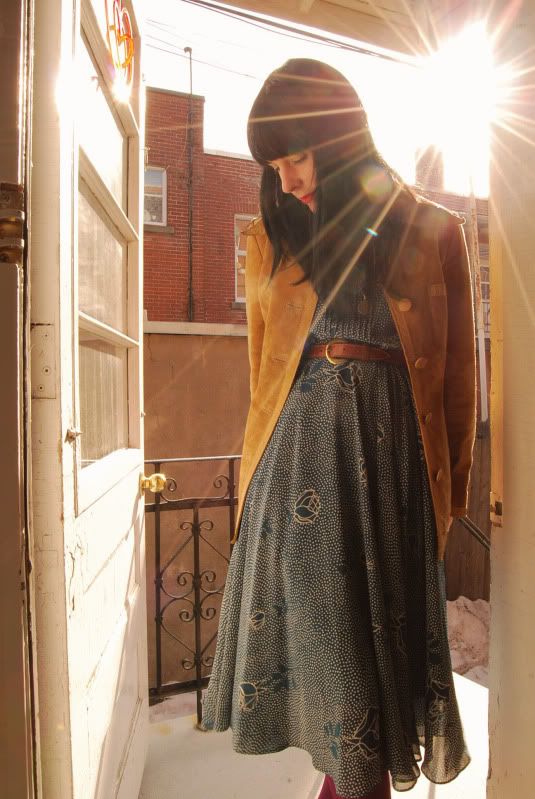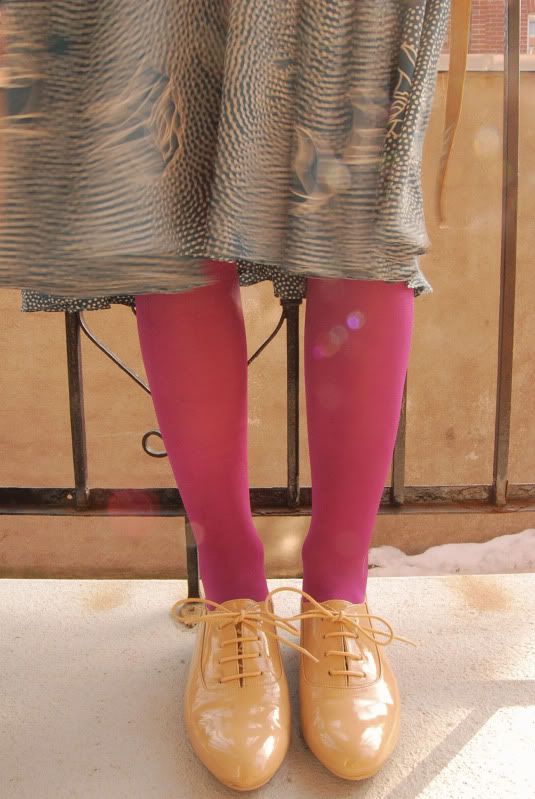 I had a pretty long weekend, it really sucked all the life out of me but I am back. The weather is looking up, it was cold and snowy this morning and now it is sunshine and warm!
This was what I wore today, I love the Finnish suede jacket I found on Etsy a few months ago, With a cardigan underneath I can tolerate -9 degrees Celsius.
-Vintage Chiffon 70s floral dress
-Vintage dyny leather belt
-Forever 21 patent leather nude oxfords
-Suede jacket, vintage from Etsy
All I have to say is that it feels great to be alive and well.