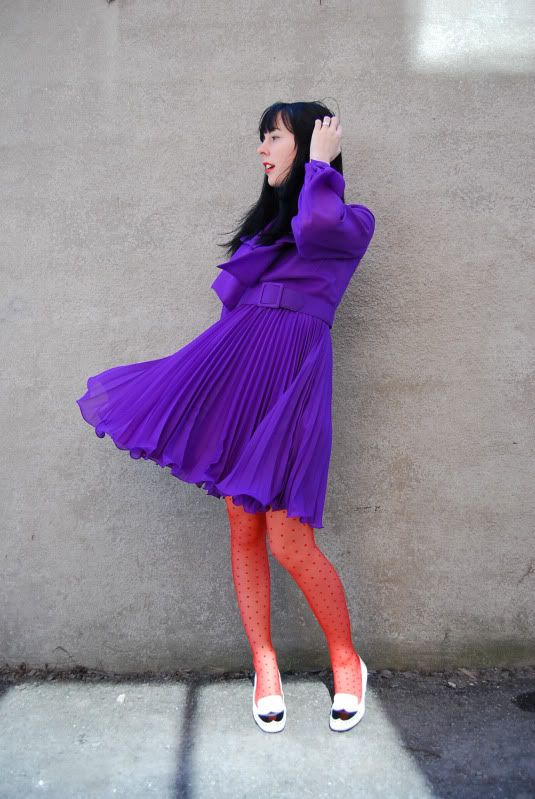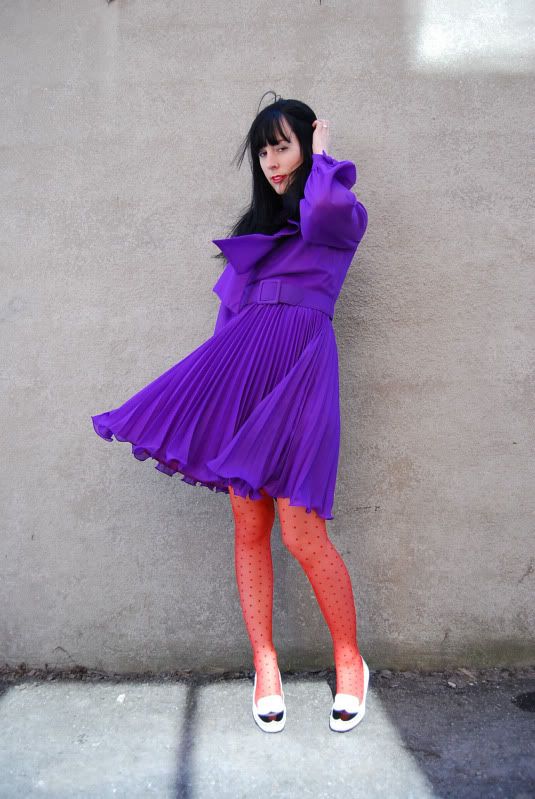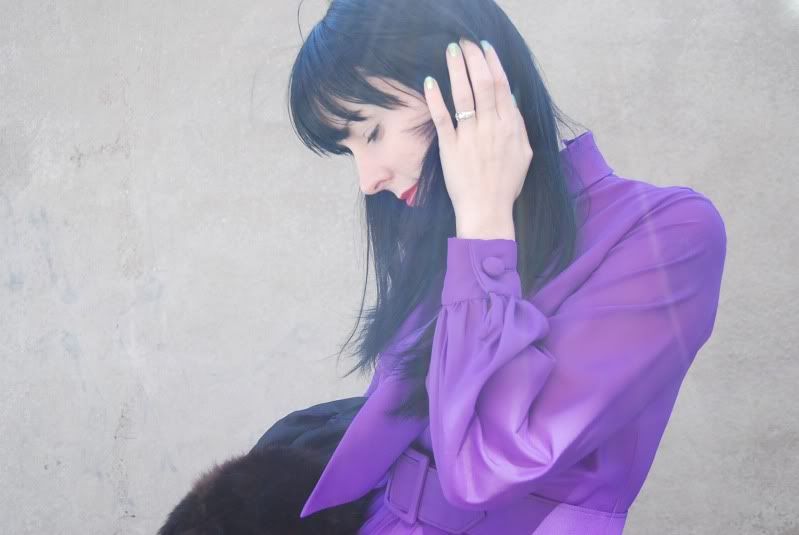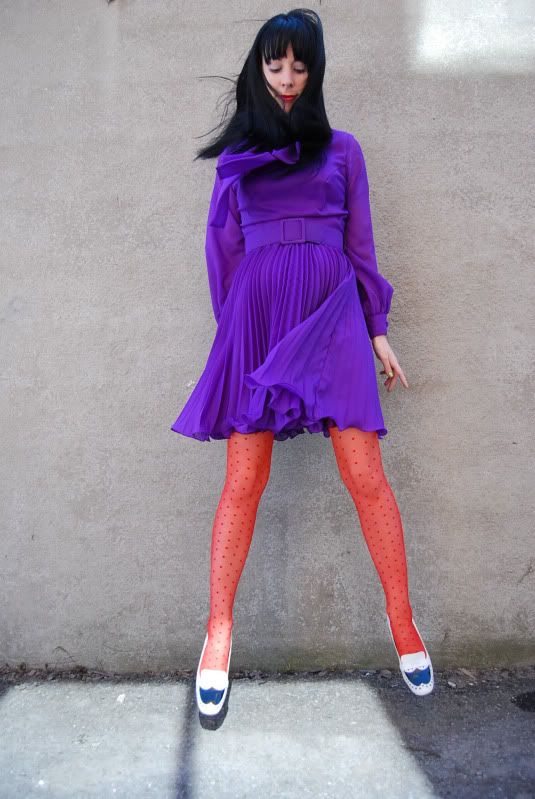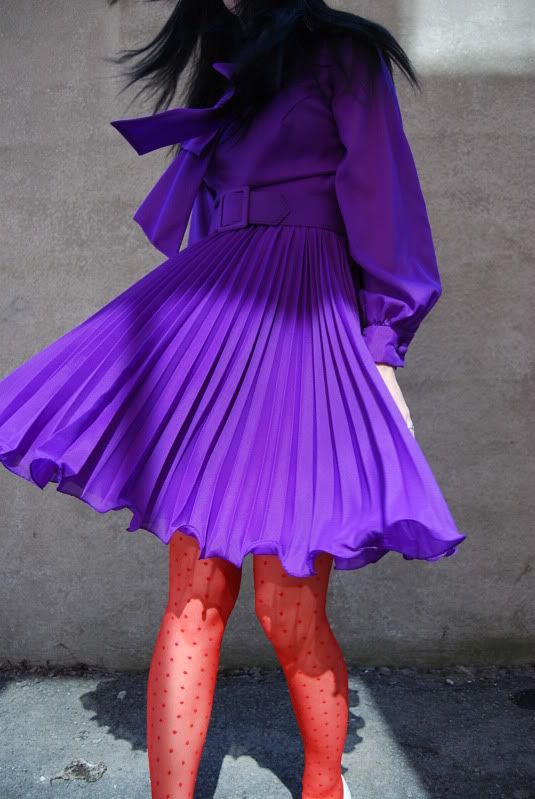 All dressed up and nowhere to go! I do that sometimes, wishful dressing up, I bought this dress on Etsy back in December, it has been hanging on my wall ever since. Today was the perfect day to take it out again. It feels so great to be able to wear cute footwear again!
-Red sheer polka dot tights, H&M
-Vintage black and white 60s pumps, somewhere on ebay
xo!