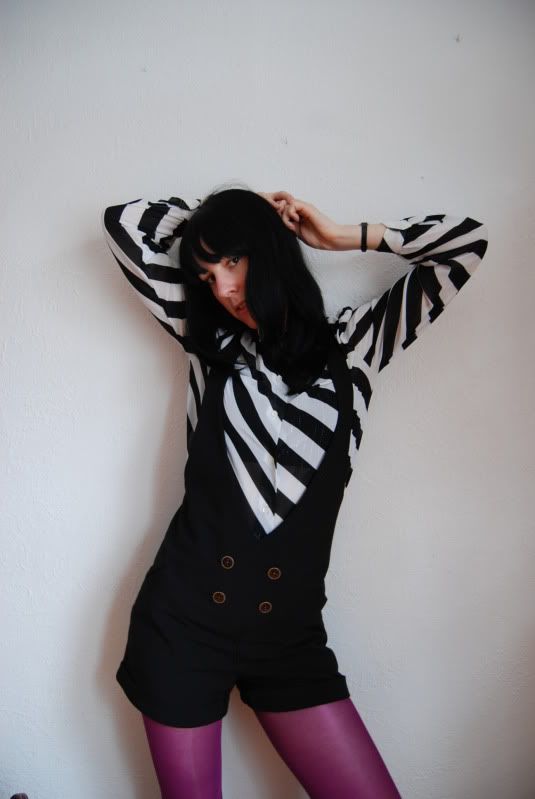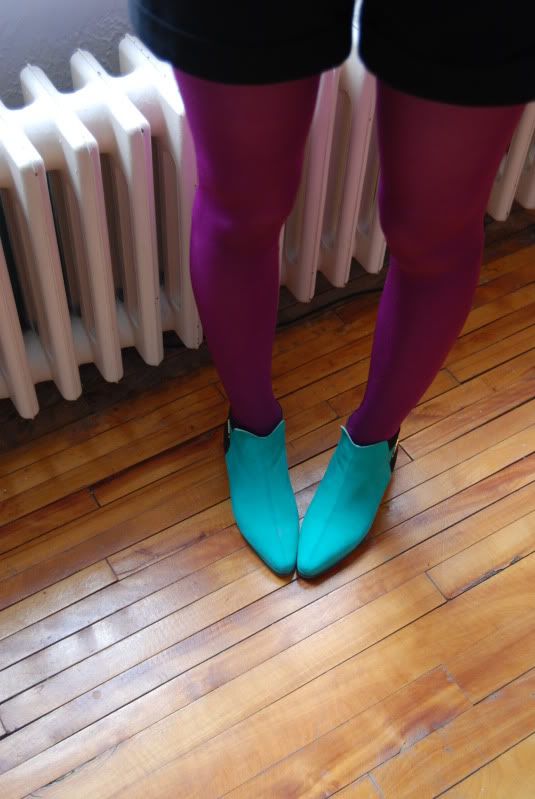 Ive been having a wonderful day. It's my mom's 50th birthday today and we spent part of it hanging out on Mount-Royal street and St-Denis having cupcakes and window shopping. It's so mild in the city. I love it!
But now reality just set in! I have a technical illustrator flat of a ski coat to finish for Tuesday afternoon and a whole research on Scandinavia to do for a children's wear collection and some mid term's so study for and a million pom poms to make for a fabric sample I am making on Monday.Oh my! thats a long list, see how overwhelmed I am? So thats right YeYe is taking on the challenge of kidswear! I am so excited, I went on Friday night too study the market downtown. CUTE!
So damn cute!
So asides from that here is a few shots of what I was wearing today. Maybe not the booties because it is still slushy and gross out but if it were Spring I would be wearing them in a heartbeat. I thrifted these babies a few months ago they are vintage Escada's. The strippey blouse is thrifted, black onepiece from UO sale rack this summer, Fushia tights from H&M in Toronto.
Oh! one last thing, the coolest thing happended to me today when I was waiting for my mother at Mount-Royal metro. This girl came up to me and reconized me as YeYe, hehe, I was so shy but the girl was really sweet too come and say hello and stuff :) To whomever you were thank you :)
xox
YeYe