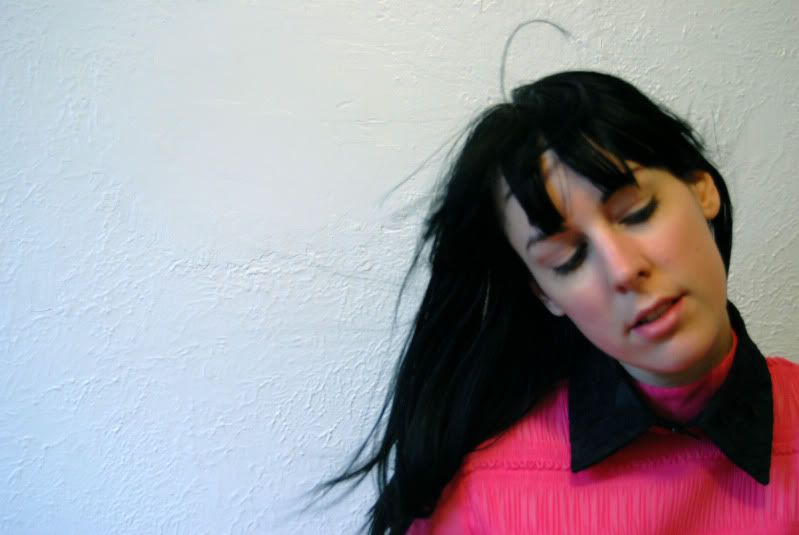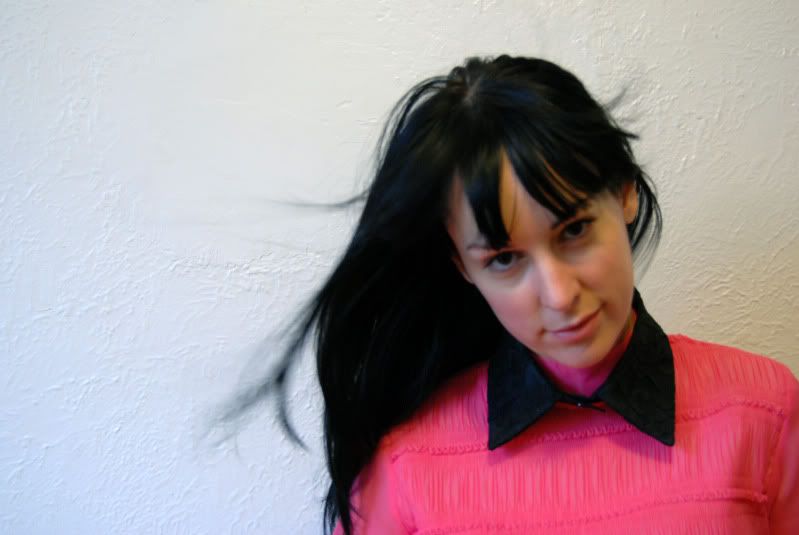 Over the weekend I did a bit of sewing for the Smart Design Mart show next weekend! I made some black lace collars, the lace is not quite the same as the turquoise and cream ones, but I really like how they turned out. I found this pink vintage dress last weekend, I paired it with some shiny black leggings form Mango and some 60s two toned shoes.
Well back to my sewing!
xo
P.S!
Here is my favorite song of the week by a lovely yeye girl from Quebec! Her name is Karo, she was one of the only Quebec yeye girls to write her own songs. This song is about a boy who wore a mini skirt, fun fact: Stéphane says she was writing about her boyfriend at the time who was a well know musician who wore a mini skirt for one of his shows.
***
Le weekend dernier j'ai fait un peu de couture pour le Smart Design Mart qui aura lieu le weekend prochain!
J'ai fait des cols en dentelle noire- la dentelle n'est pas tout à fait la même que la turquoise ou la crème mais j'aime bien le résultat final.
J'ai déniché cette robe vintage rose le weekend dernier, j'ai agencé la robe à un legging noir brillant de Mango et des chaussures vintages deux tons.
Je retourne maintenant à ma couture!
P.S.
Ma chanson favorite de la semaine est interprétée par une charmante yéyé girl du Québec!
Elle se prénomme Karo, elle est la seule yéyé girl au Québec qui écrit ses chansons. Sa chanson parle d'un garçon qui portait une mini-jupe.
Fait cocasse – Stéphane m'a dit qu'elle parlait de son chum du moment qui était un musicien connu et il a bel bien porté une mini –jupe lors d'un des ses concerts.