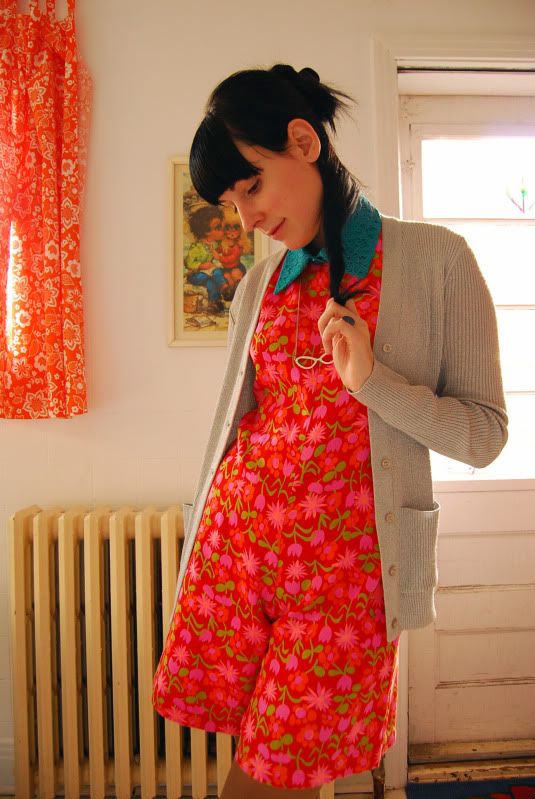 It's been an other hard working day, running around finding lace, buttons, buying for the shop, sewing, punching heart shaped holes in my new hand tags :)
I had a lovely breakfast with a friend of mine Karine Leger who is the master mind behind the YeYe logo. She came to bring me some more business cards and my new hand tags for Smart Design Mart. Arren't they the cutest?
***
Une autre dure journée de travail pour moi!
Je cours et cours! Trouver de la dentelle, achats pour la boutique, couture, faire des trous en cœur pour mes nouvelles étiquettes J
Un petit déjeuné convivial avec mon amie Karine Leger, c'est elle la magicienne qui a conçut le logo YeYe.
Elle m'a apporté aujourd'hui des cartes d'affaires et les étiquettes pour le Smart Design Mart.
Elles sont géniales non?
Well I better get back to my sewing now!
Here are the detail on what I was wearing:
-Vintage silver cardigan
-Tan tights from Forever 21
-Rhinestone specs pendant, Forever 21
-Vintage silver shoes, gift from my mom
-Turquoise pointed detachable collar, YeYe
***
Assez de bavardage je dois retourner à la couture!
Voici ce que je porte aujourd'hui –
Cardigan Vintage couleur argent
Collant – Tan – Forever 21
Sautoir lunette pierres du Rhin – Forever 21
Chaussures Vintage couleur argent avec pierres dénichées à La Chatte Bottée –
Col – ma création - YeYe