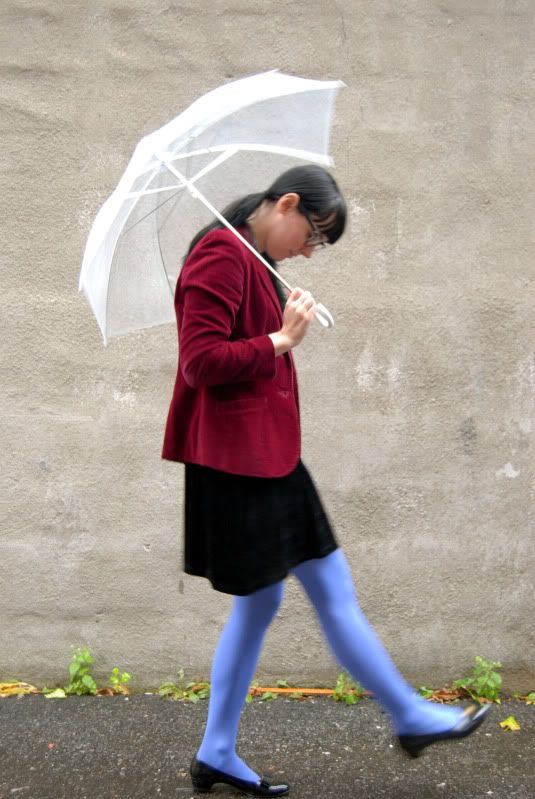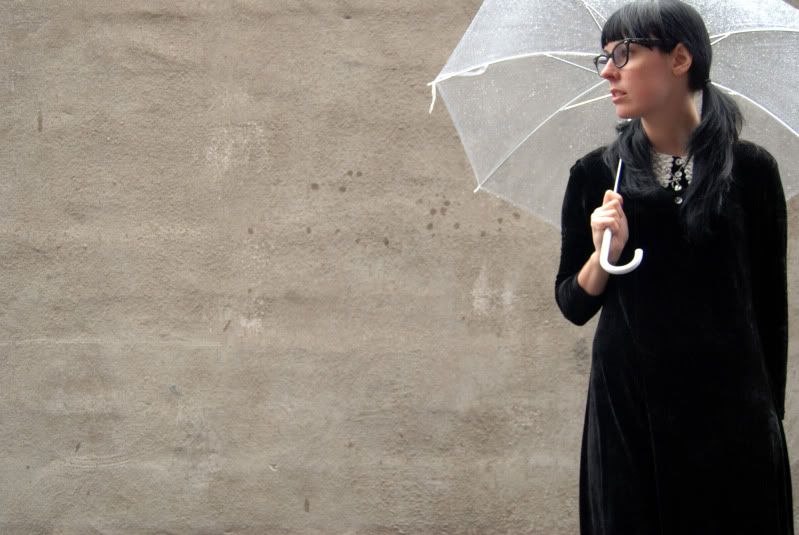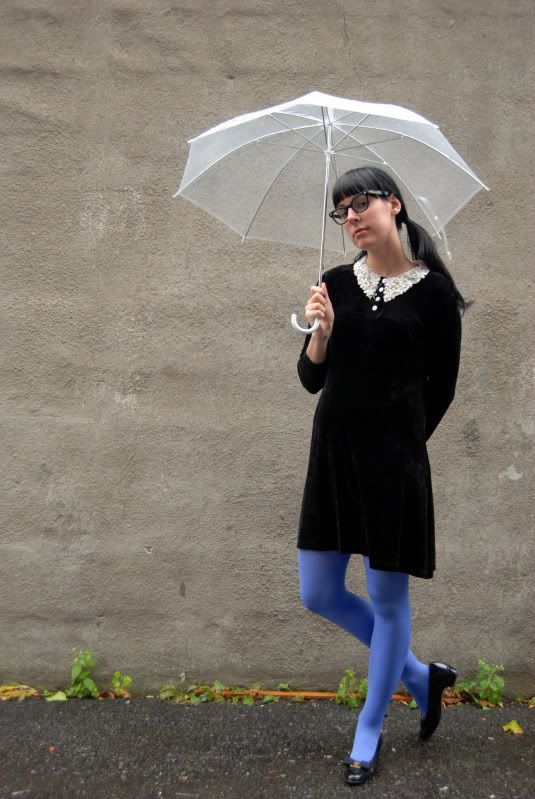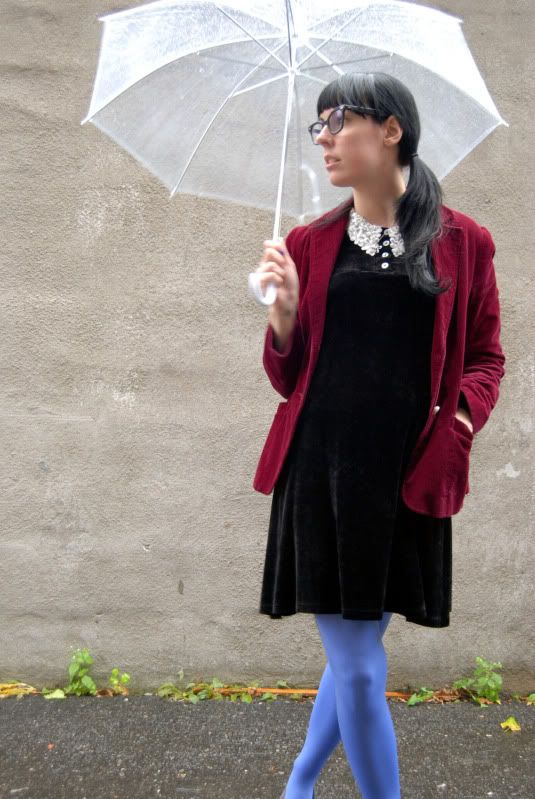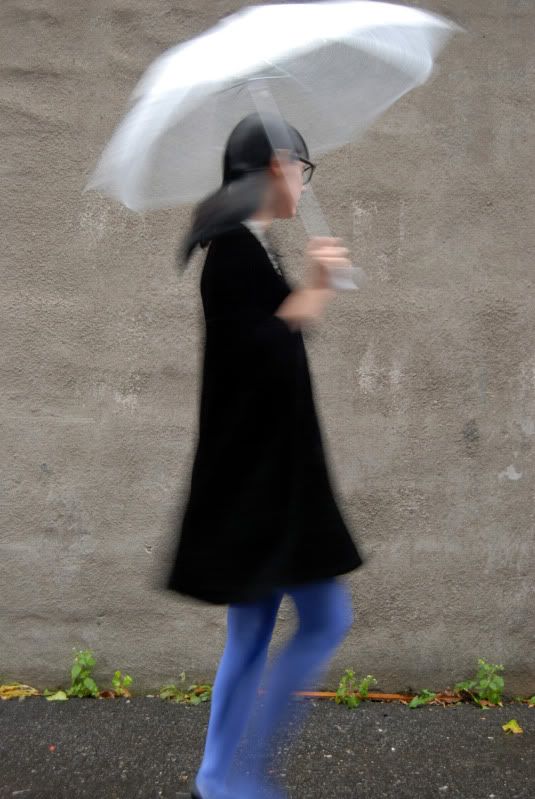 It has been a pretty slow Saturday for me today. I had a nice breakfast with friends this morning and nice chats of future projects.
It started to rain and get pretty chilly here in Montreal. I may have to retire my blazers to the closet and start wearing my coats from now on. Stéphane and I picked up a sweet little pumpkin pie this morning after breakfast for our Halloween diner tomorrow. I did not get much thrifting done today since the thrifh stores are full of people looking for last minute costumes. Tuesday will be my big shopping day for the shop, I am trying to buy up as much as I can till the Smart Design Mart sale at the beginning of December.
Tomorrow we plan to stay in and eat loads of candies and watch Night of the living dead :)
I tried to find old photos of me wearing a Halloween costume but the ones I have are pretty lame, my mother has no idea were the ones from when I was a child went. I am not a huge Halloween enthusiast but I do love curling up on the couch and watching scary movies and pumpkin pie!
I was wearing today:
-70s Corduroy blazer, vintage
-90s Little black velvet dress, vintage
-Tights, Hue
-Shoes, vintage Ferragamoes
-Umbrella, Dollarama
-Specs, American Optical (vintage frames)
-Little silver bow necklace, XXI
***
Petit samedi relax pour moi – J'ai déjeuné avec des amis ce matin, nous avons eu des supers conversations au sujet de nos projets futurs.
Pluie et temps froid à Montréal. Je devrai sous peu ranger les blazers et devrai mettre mes manteaux.
Stéphane et moi avons acheté ce matin une jolie tarte à la citrouille pour notre souper d'Halloween demain soir.
Je n'ai pas fait les friperies aujourd'hui puisqu'elles sont bondées de gens qui recherchent à la dernière minute des costumes pour l'Halloween.
Mardi sera la journée où je ferai mes achats pour ma boutique Etsy. J'essaie de faire le plus d'achats possibles pour le Smart Design Mart en décembre.
Demain je suis à la maison et j'ai l'intention de manger un tas de bonbons et de regarder le film Night of the Living Dead J
J'ai demandé à ma mère si elle avait toujours des photos de moi toute petite en costume d'Halloween. Ma mère ne sait plus ou les photos sont rangées.
Je ne suis pas une fan d'Halloween mais j'adore regarder des films d'horreur et manger de la tarte à la citrouille.
Ce que je porte aujourd'hui –
Blazer velours côtelé - Vintage - années 70
Petite robe en velours noir Vintage – années 90
Collant – Hue
Chaussures Ferragamoes Vintages
Parapluie – Dollarama
Lunettes – American Optical (monture Vintage)
Bracelet – boucle en argent - XXI