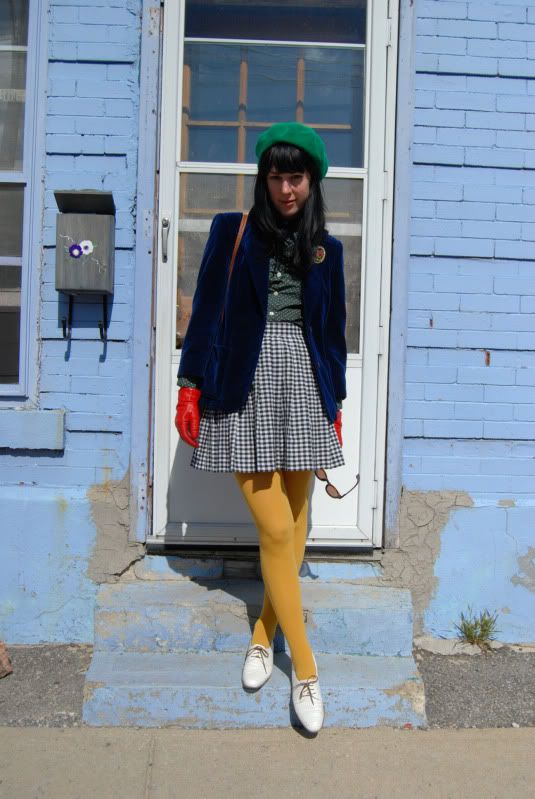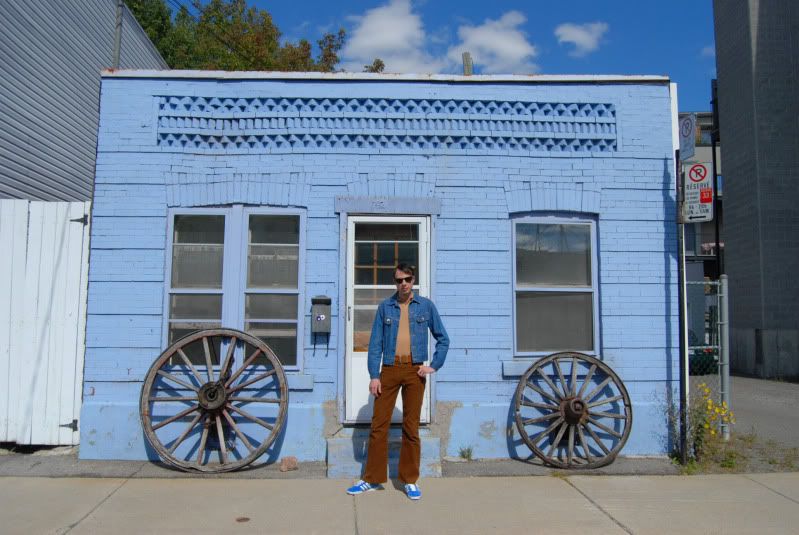 It is finally the weekend and we are so exhausted from this long week. We ended up spending our Saturday running errands here and there all over the city by bike, metro and bus. It feels good to be home and to listen to our new records. I got my self a Peggy Lee record, not so sure how I feel so far but it's not to bad...
We took these pictures all on the same cute little street in Villeray,Montreal, I was really interested in the little blue one, no one seamed to live inside. I took this picture of the inside, look at those wood walls, it really looks like a poor family's house from back in the 30s. The first picture was taken in front of this little red brick house that looks like out of a children's book. I just love how these little houses are still standing today.
I had no time to add new items in the
yeye etsy
shop but tomorrow I will shoot all the men's and new women's items for my shop and add them no later then Tuesday.
It was a pretty sunny day with a gentle breeze, great for fall layering! My favorite time of year!
-Hunter Green button up blouse with gold polka dot print, vintage
-Royal blue velvet blazer,vintage
-Black and white Vichy pleated skirt, vintage
-Mustard tights, La maison Simmons
-White oxford shoes, vintage
-Red leather gloves, Mister Shamy(sadly no longer in business)
-Brown leather satchel purse,vintage
-Embroidery flower broach,vintage
-Sunnies, street vendor on St-Marks in NYC
I added some pictures of Stéphane for the guys to be inspired to!
- Lee denim jacket, vintage
-Beige Lacoste polo,vintage
-Brown corduroy flare pants, vintage
-Blue Adidas runners, bought in NYC
-Sunnies, vintage Ray Ban's
Have a wonderful weekend!