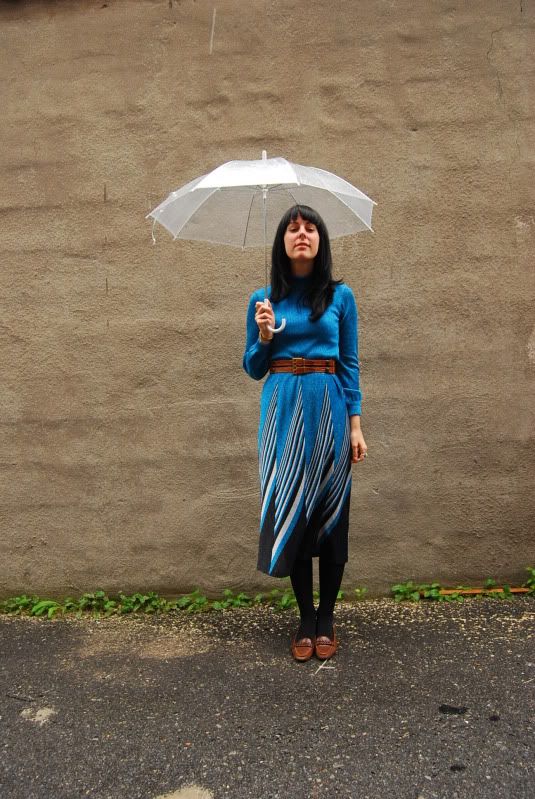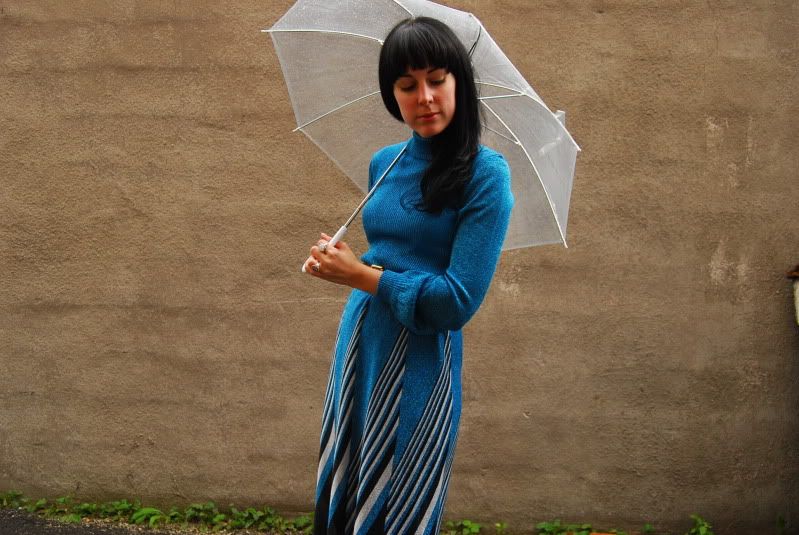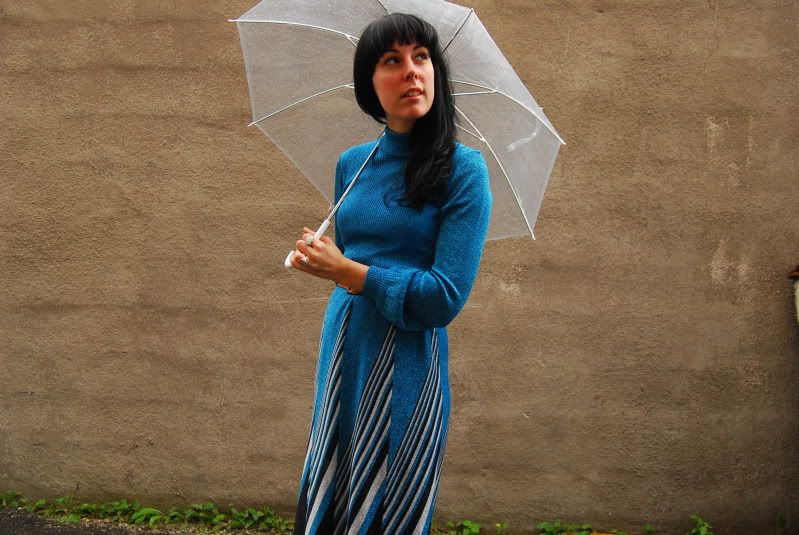 I hope you are all having a nice week, I have been taking advantage of the nice Fall weather we have been getting here in Montreal. I was able to take out of my closet this amazing metallic knit dress from my Fall vault. I came across this beauty a few months ago at one of my favorite spots in the city, I love how the skirt is cut in the bias and the diagonal lines of silver, black and blue. I am really into this length lately, mid calf. It is not easy to work around since I have no idea what shoes to wear with some of them but I am getting the swing of it. I really like how it reminds me of the silhouette of the new Marc Jacobs Spring 2011 collection.
My tan trench coat is also vintage from the 70s, I found it last year at a church sale for 10$, my leather belt is from a vintage store in Verdun, I don't really remember the name of the little place but it had some amazing vintage stuff. The brown loafers are also vintage, a thrift find from some time ago, I just got around to wearing them this year.
I can't wait to add new Fall goodies in
my shop
I will be posting all day on Thursday so please make sure to stop by!