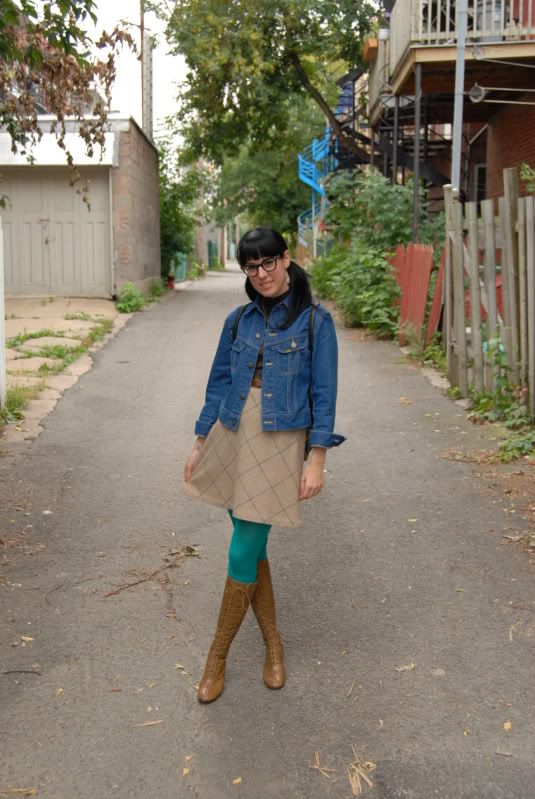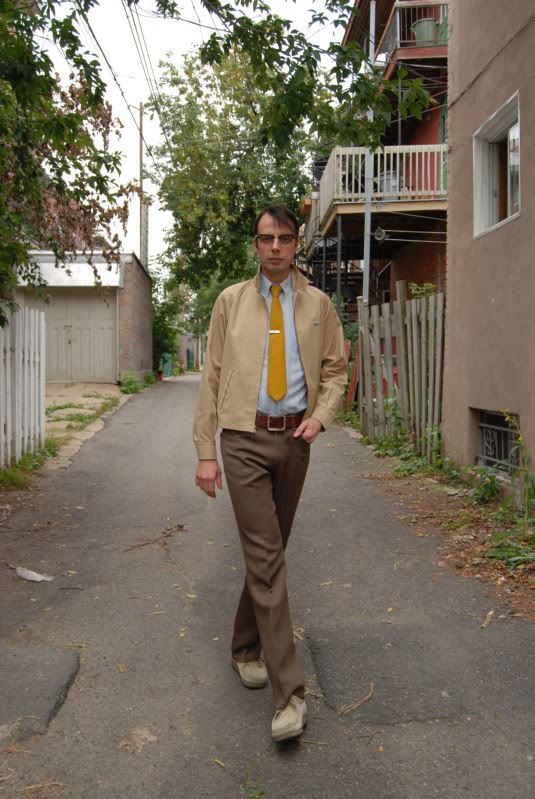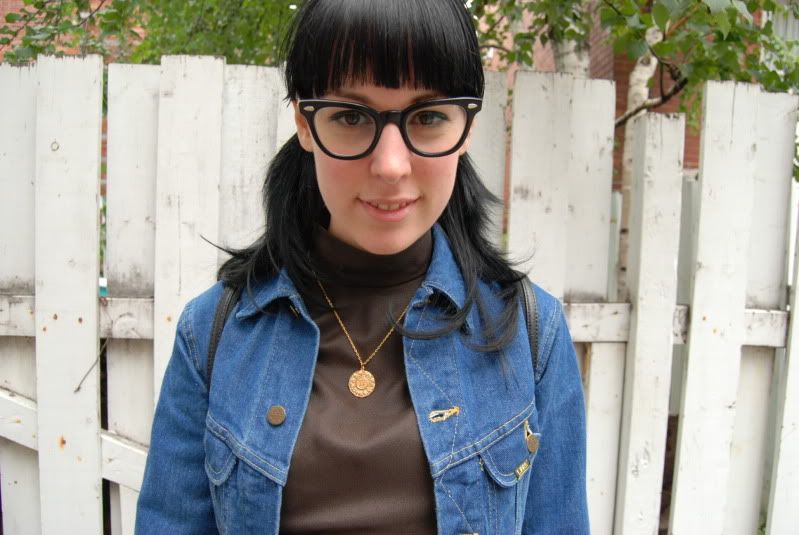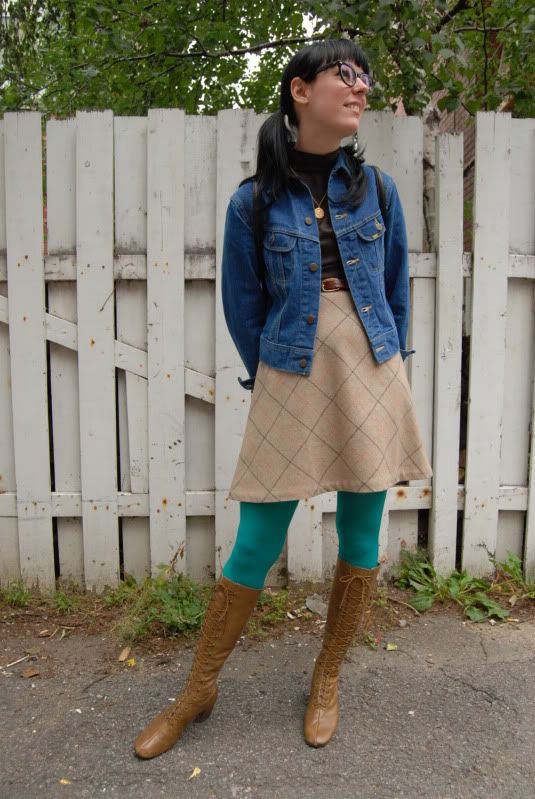 Bonjour everyone! I have been having a lovely weekend full of ups and downs of emotions but all is well and I am in a new frame of mind and ready to face the world in a whole new way.
I love these boots so much! They really do not get out of my closet a lot but I plan on wearing them for the duration of Fall 2010 which is really short here in Montreal. I am on the prowl for a nice pair of winter boots but no luck so far! I picked up these vintage 60s boots last Summer in Toronto for a steal. Usually vintage 60s shoes and boots are hard to wear since they tend to shrink, these are a 60s boot miracle since they do not hurt my feet. I am also introducing my new favorite bag/mini backpack, I found it while thrifting a few weeks ago. It is a 90s Alfred Sung leather bag. The dress is also vintage from the 70s the bottom half is made of this pretty tan wool with lines of brown and orange with a chocolate brown bodice. I think I may put it in the shop next week since the wool gives me a sore throat(wool allergies). It is such a shame I adore this dress it reminds me of this
other one
I had in the shop but had to give up because of the allergies. I am also wearing a vintage Lee denim jacket that I thrifted in Manhattan about a month ago for a really great price.
I added a picture of Stéphane's outfit today I like featuring men's vintage style on this blog since there is not a whole lot out there for men who love vintage :) , he was so cute today with his mustard wool tie, he's also sporting a pair of vintage Levis Sta-Prest pants, his favorite model of men's vintage pants, vintage Lacoste Harrington jacket and Pierre Cardin dress shirt with Tan Wallabee Clark's. Stéphane will be contributing to my etsy shop and helping out with adding a collection of men's stuff to
YeYe Vintage
coming very soon.
I will be adding a bunch of new Fall stuff in
my etsy shop
this week so keep a look out! I will also be posting here what I added.
Have a wonderful Sunday evening everyone :)