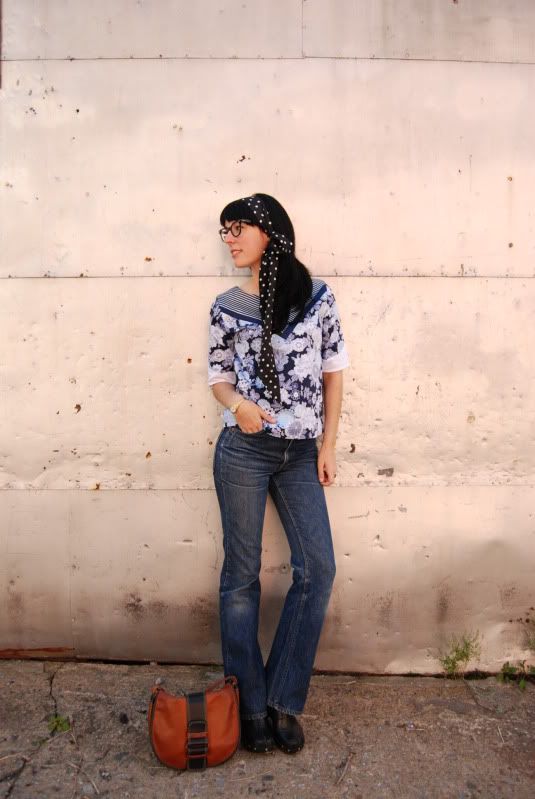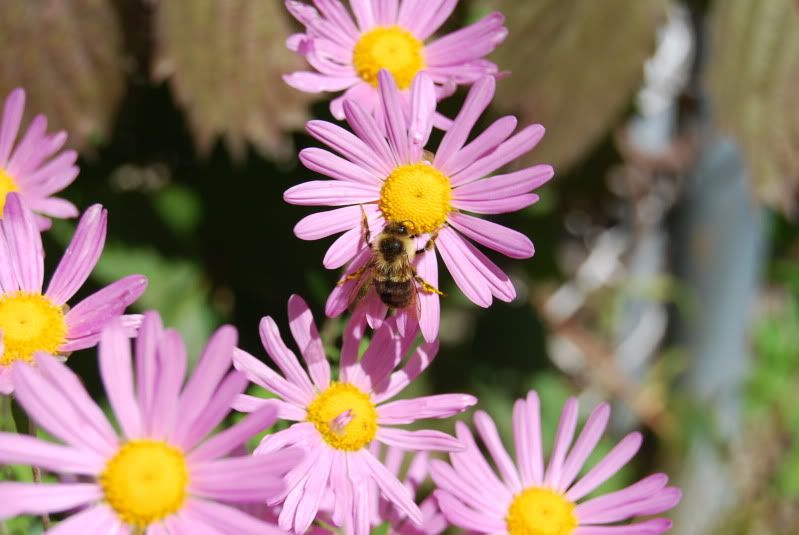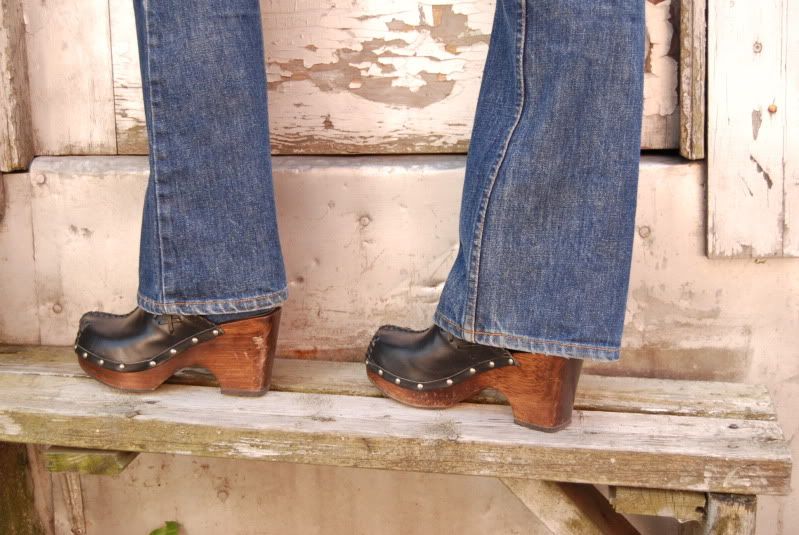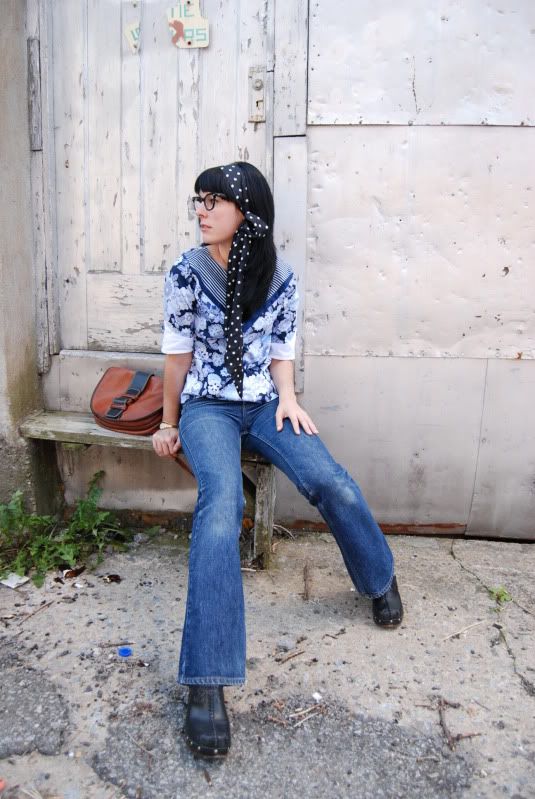 We have been having a beautiful weekend here in Montreal, it was warm enough to wear no jacket this after noon, it was perfect for wearing my new
Supayana
top!
Have you seen
Supayana's shop
on etsy? If not your really missing out on some of the best recycled gems of our time!
Stéphane took these pictures of me out in the alley and we passed a bush of pretty flowers and he really wanted a pretty shot of the bees, I think he got the money shot.
I adore this top with a vintage scarf on the front, it is so comfy and goes with pretty much anything in my closet, thank you Yana for making such lovely clothing :) I kept this outfit pretty casual for this lovely Sunday afternoon. My jeans are vintage Levis 646's, they have a slight bell shape and a perfect high waist. I toped it off with a silk polka dot scarf tied in a bow with black leather clogs I thrifted and my trusty leather satchel bag.
Hope you are all having a nice Sunday.