Here is a collection of photos of a few things I thrifted recently that have been added to my wardrobe. Three items were given to me by the lovely Claire over at
Mamushkah Marie
, we did this really fun vintage exchange. She gave me the Stripped dress, floral skirt and floral jacket. I altered the length of the dress and skirt to be more wearable everyday :) Thank you Claire you are a doll!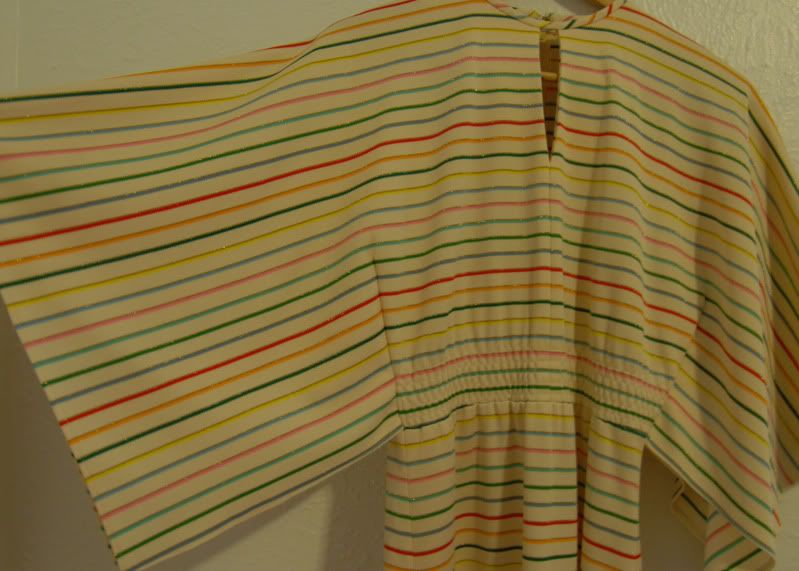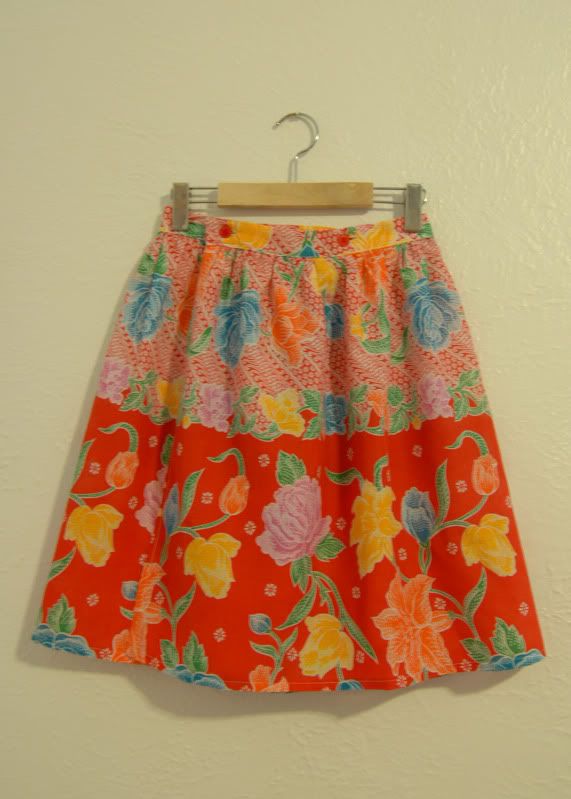 The rest are all from thrift stores, my favorite has to be the Silk blue and white stripped blouse with pleated Pierrot collar. The purple dress I spiffed up a bit, the hem was all wonky and the hook and eyes needed to be re sewn.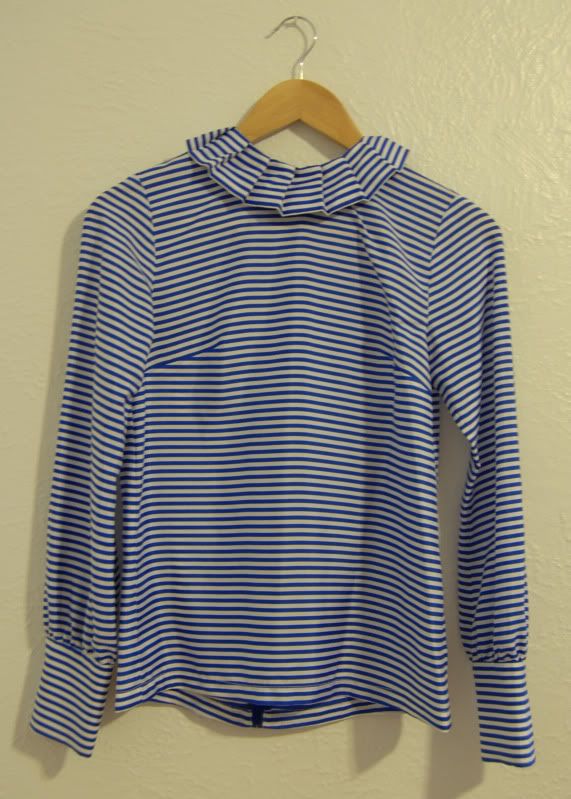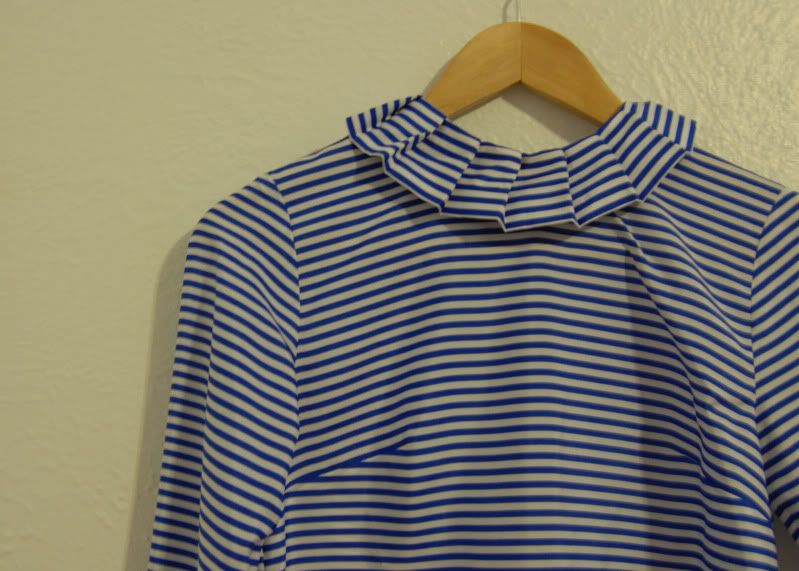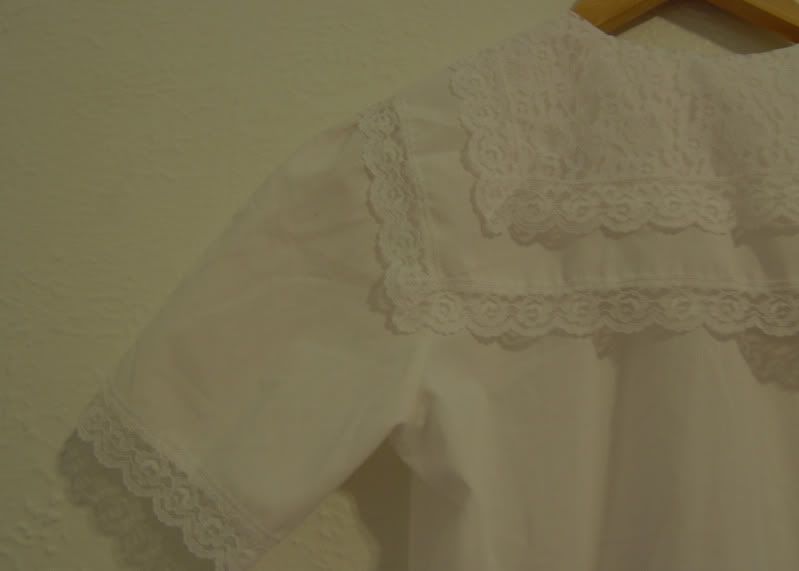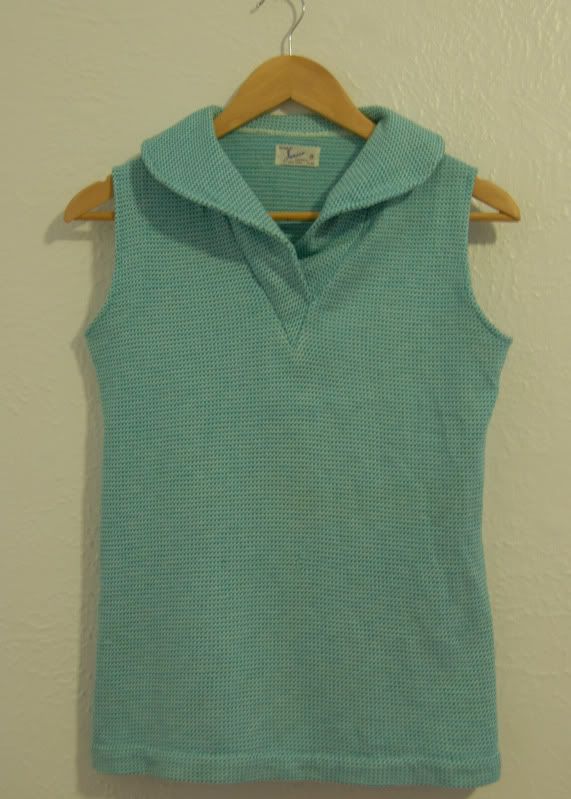 Today was one of those long days at work, I got a lot done and I am just about ready to sit on my couch and listen Stéphane's new Gainsbourg 45s.
I chose to wear something simple and comfy:
-Green socks, Calvin Klein