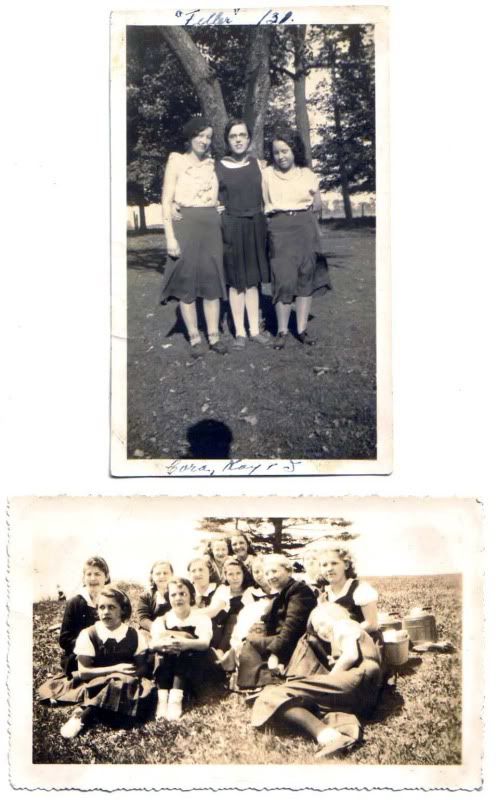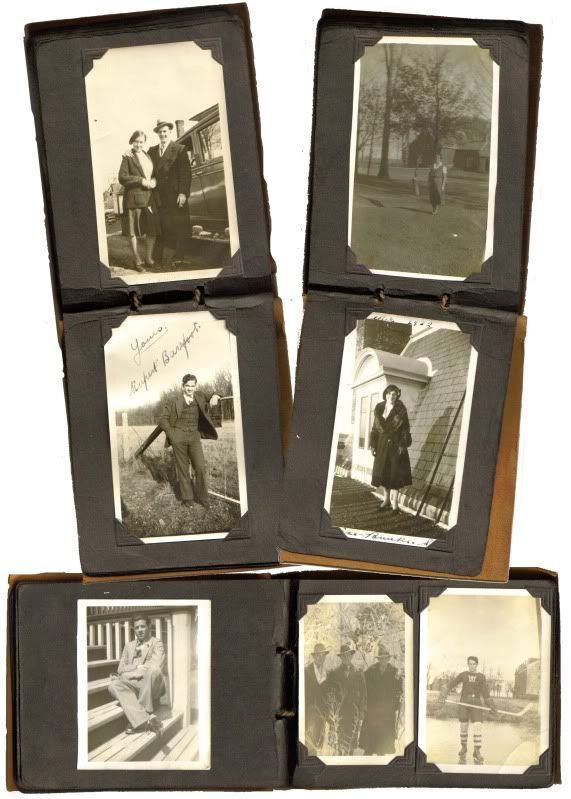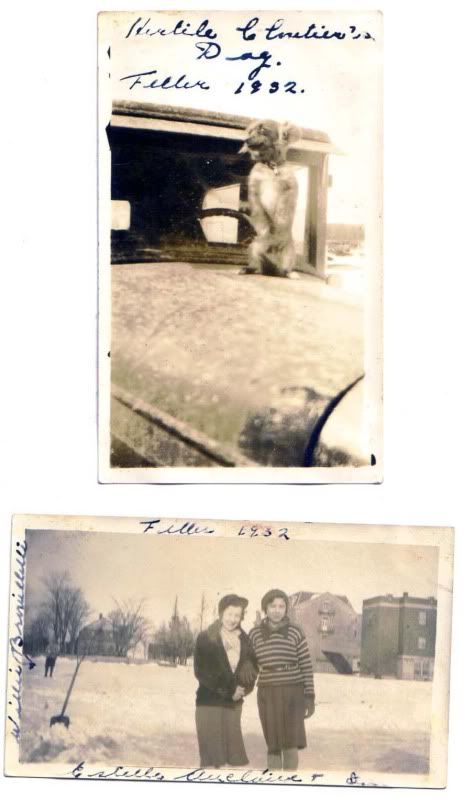 This year for my birthday my mother gave me this sweet little photo album that belonged to my great grandmother Elsie. She was from a small Ontario town called Morristown. I don't know much about her, just a few personal things my grandmother told me over diner earlier this week. From what was written in this small little Canadian souvenir photo album these pictures date back from 1932 to 1933 at the Feller Institute in a small town in rural Ontario.
My favorite picture is the last one, on the back it, says: "Feller Forest" October 1932. I love that all the girls are wearing socks and shoes and in one of them Elsie is wearing a Bonnie Parker look with pencil skirt and beret.
I hope you all enjoy these long lost forgotten memories from Elsie's past, I wish I could have known her better, but alas I have these great photos of her as a young lady in the 30s, a time when life was simple, internet did not exist and the world was still a beautiful place.