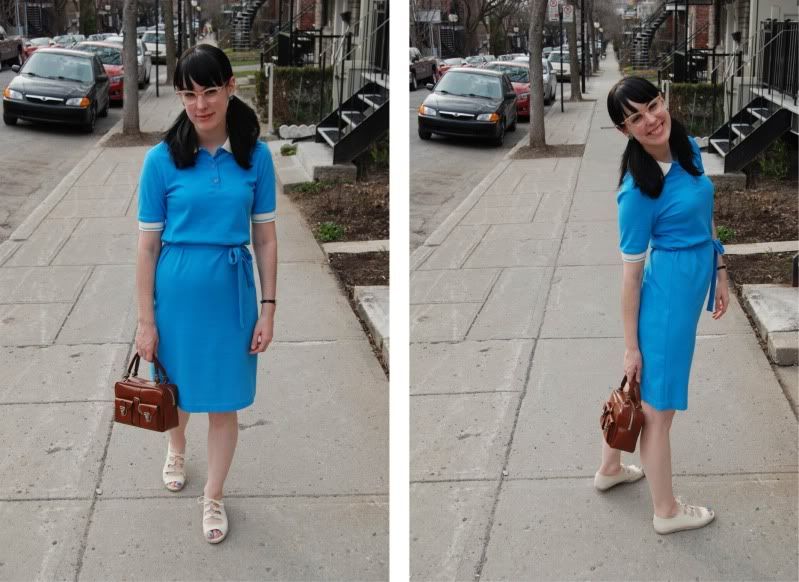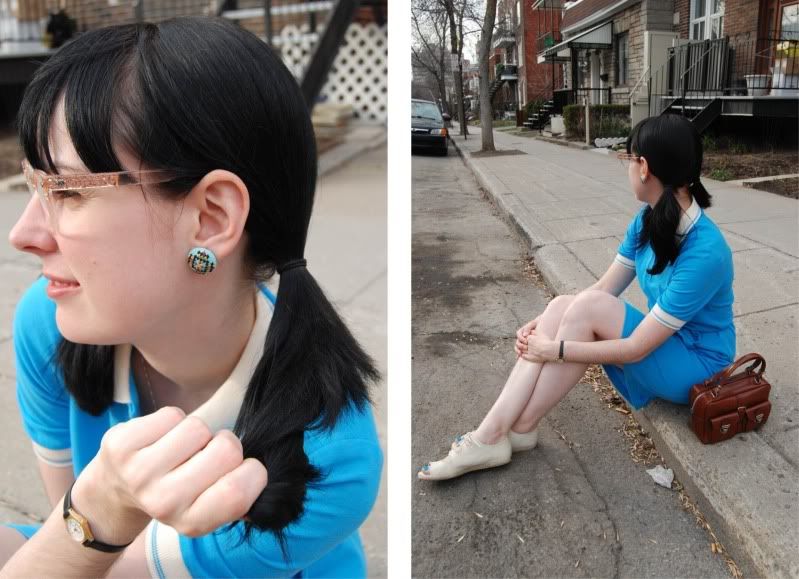 I still cannot beleive the weather. It's like a hot Summer's day today! We have never seen this in Montreal. Kinda scary but yet fun wardrobe wise. I got to wear this new vintage tennis dress I found a few weeks ago. Even if I have a ton of projects and homeworks to finish for school next week I coulden't help myself to go out on the streets and have a a little pre Summer fun. I went to this place on St-Laurent called Eva B. this hippy vintage slash cafe join and found an amazing 30s floral peplum wrap dress for 20$.
Well back to reality... Homeworks...
I hope you enjoy my summery outfit pics all taken by Stéphane, Happy Easter.
-Vintage 70s blue tennis dress, thrifed
-Vintage brown mini bag, thrifted
-Beige canvas shoes,UO
-Cross Stitch earrings, Pinpals