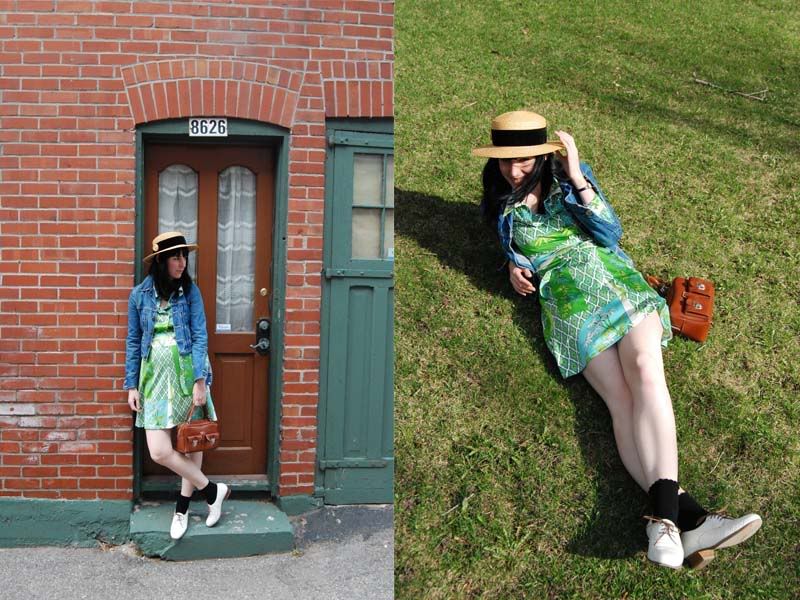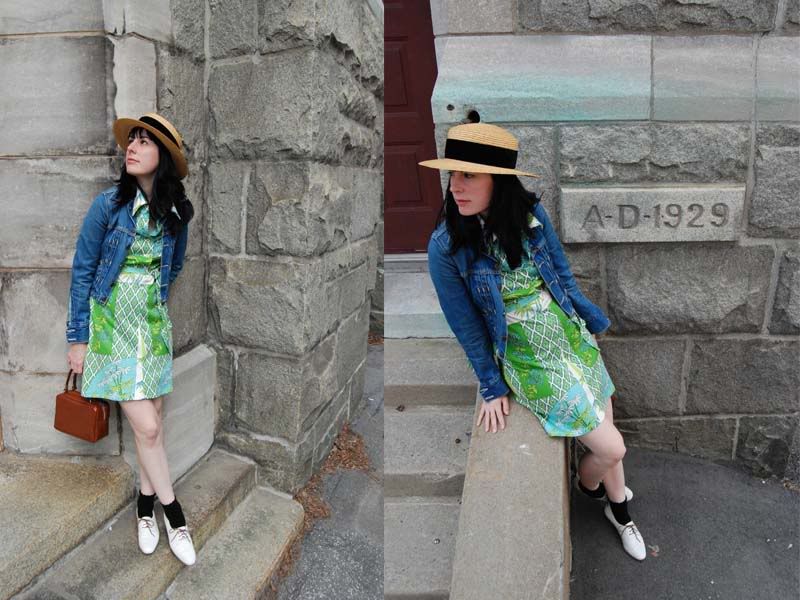 Here are some shots from the grounds of this old church in my area. Here are some pictures of these two 30s and 40s pieces I found this week. The dress is so amazing! It needs some serious ironing but I adore it. I picked it up for 20$ on St-Laurent at Eva B, I still cannot beleive my luck. It really beats a sale at H&M! The blouse is from Village des valeurs near Namur metro and I also got it for a steal, 3.99$.
It's been perfect socks and dresses weather these past few days I am still a little in shock.
Outfit details:
-Vintage straw hat, thrifted
-Vintage 70s psychedelic shirt dress, thrifted, shortened and made a belt with the scrap from the hem.
-Black socks, H&M
-White shoes, thrifted
-Vintage 70s cropped Lee denim jacket, thrifted
-Mini brown purse, church sale
Happy Easter
:)