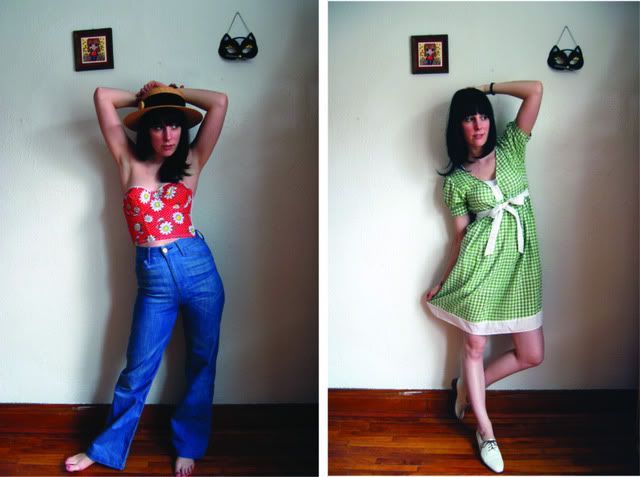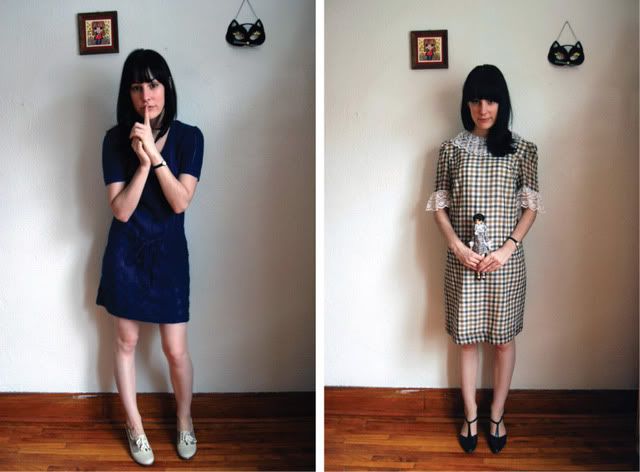 I came across this amazing cutout beach dress last week. I have never seen one like this. I just wish I lived in a warmer climate. Oh well! One of you lucky ladies will have a chance to snag this amazing piece of 60s history! All of these vintage items are for sale in my
etsy shop
.
I am on Spring break this week. I get to catch up with everything in my life including school projets. Looks like Spring is pretty much here, I can almost go outside with no winter coat. We went thrifting yesterday and I found two really cute 60s knit tees and this cute white knit cardy perfect to wear over vintage dresses went it's a little chilly.



I also got around to taking pictures of the blazer we are doing in sewing class. I am pretty happy with the result so far. The color blocks really pop out like I wanted them to. I will be adding the sleeves soon... I am working on sewing the silver linning this week. It might be a tiny big on me since it's a size 10 but I still wanna wear it! hehe.

I will keep you posted on it's progess in the next few weeks...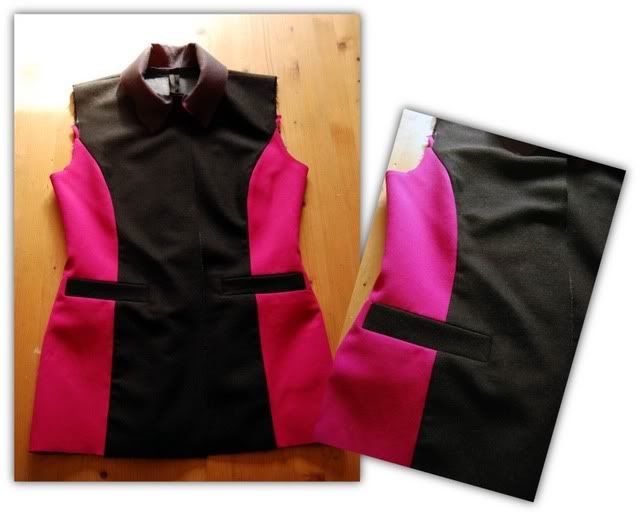 I know this is a very long blog post but I felt like it was needed I hardly post when I am in school.

Have a wonderful week!