Earlier this week I got myself a much needed industrial sewing machine. It's been fun playing with it and experimenting with different fabrics.I really love having one of my own now. This will really help me for the next year and a half of fashion design school I have left to do. The lovely folks over at Bruck on St-Laurent were very helpful and very professional during the whole process of delivering it to me and the multitude of questions I had.
I am experiencing a little set back with this amazing printed polyester fabric I thrifted not to long ago. I want to make this softened shirt dress number from a 60s Butterick pattern.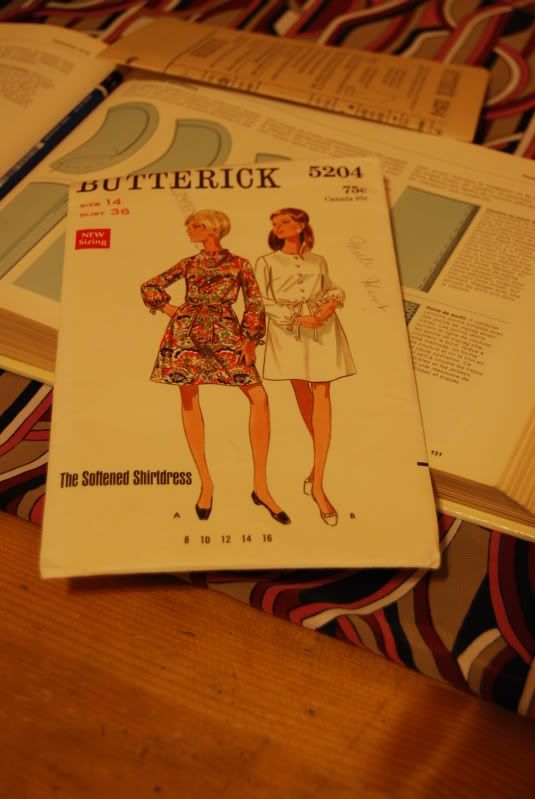 I went on St-Hubert and baught some new needles and a throat plate. The ladie at the counter seemed to know what problems I was experiencing and said ; I know this! You sew with this needle! So alright, I baught the gear and headed back home to find that the needles and the throat plate was not making any difference. Darnit!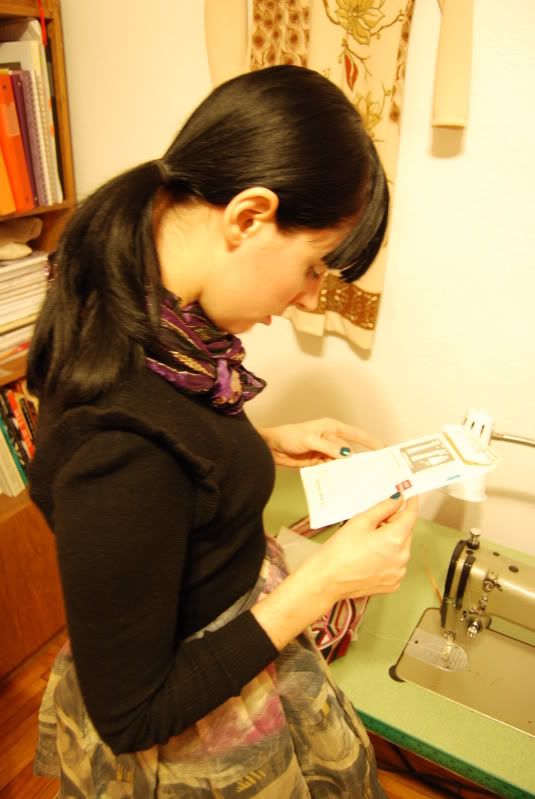 I asked my friend Victoria what she would do and she said to sew with paper underneath. It kind of worked but the stiches skip. I hurd from an other source that I should get some different feed dogs for this type of light weigh fabric. Do anybody else have some info to help me out with this difficult fabric?
All and all I love my new machine, I decided to called her Yuki the Juki sewing machine.
Stéphane had fun taking these shots of me trying to figure out this fun sewing project!