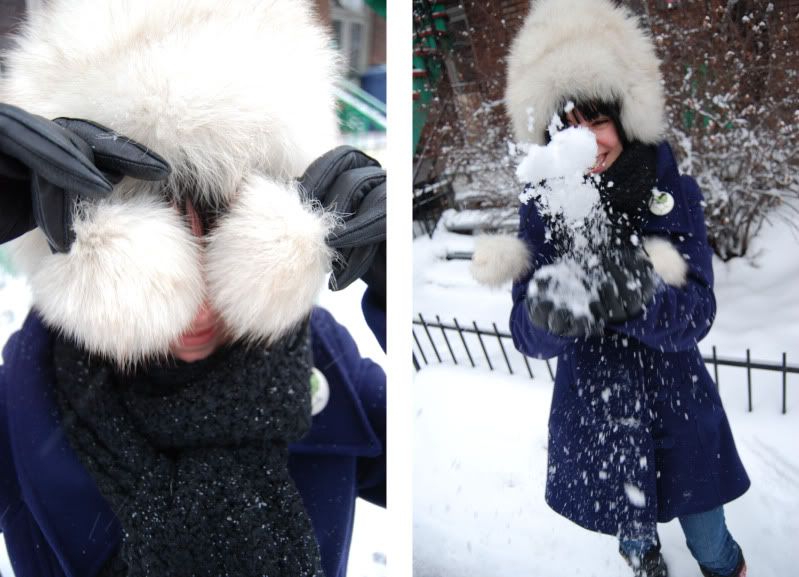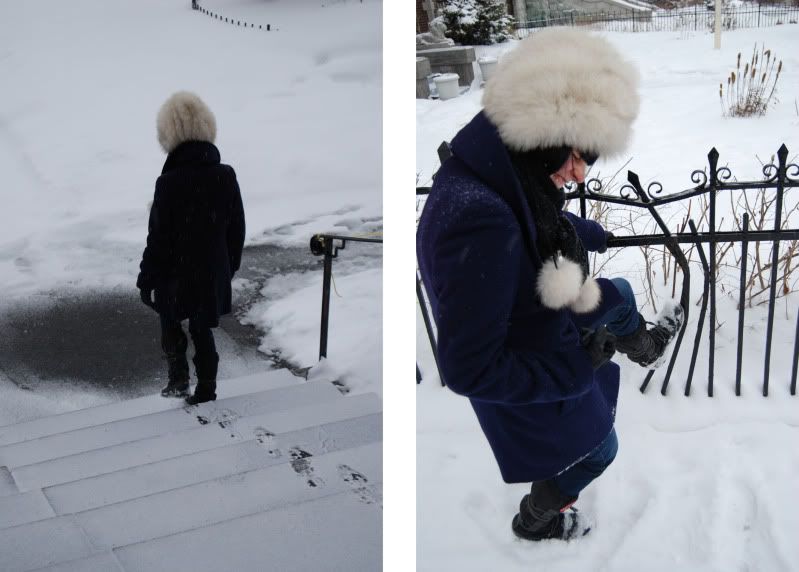 hehehe!
What a suprise! I am really not a huge Winter fan, I never have been actually. Id rather stay indoors and watch movies all day long. I can't say I did anything very productive today, I started off the day wanting to make this Mary Quant jumper design but backed out since I have no fabric to use as linning for the bodice and not enough fabric to make it since it's all cut in the bias.
I did manage to get some fresh air and took a walk with Stéphane. We investigated the huge church near our place. I love checking old Montreal churches. They are so spooky and so beautiful inside. Alas this one was not open for the public so we had to investigate our selves. We walked around and took these shots. We mostly have pictures of my huge fur hat. It was perfect for the snow fall weather we are having. I baught it last year on etsy. Upon arrival I was kinda of not sure about the hugeness of it. I was not sure I would wear it. I tried a few times. Then gave it to my grand-ma. She never really wore it either. I got it back somehow in the end. I fell in love it all over again in the last few days. It funny how things like that happen sometimes :)
I didin't do much for New Years eve. I am not a drinker or party girl so sitting at home in front of movie was my thing. We watched 1981. A Québécois film, not bad, I found the story cute and funny.
As for my look back on 2009, it was a great year. I learned so much and my life changed in so many good ways. I have a feeling 2010 will be an other great one!
Happy New Years!
Bonne Année!