I didin't do much for Haloween yesterday, since we had a guest over for diner. We had a great time chatting about records, records and more records...
It's been a busy weekend for me, working on school projects and comming up with ideas for my career women drawing project. I needed to find a few pictures that would inspire my color palette for the collection. Last nite I came across these old 20s photos of lovely ladies with their parasols with such beautiful colors! I chose these three but I have way more stashed aside for now.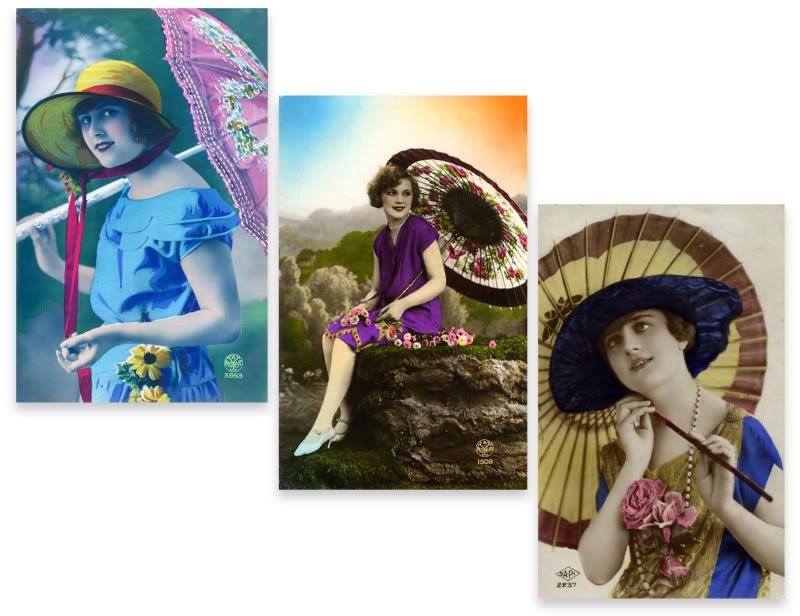 It's a pretty quiet day now, just getting my finishing details ready for the week. I promise to have the finished sketches of the career women line ready for next weekend!
Here is a much needed oufit photo: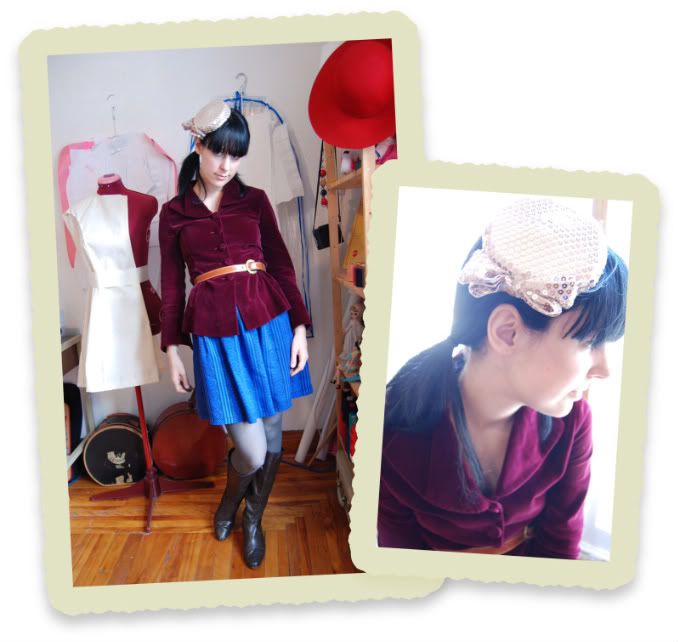 -Vintage 70s burgundy velvet blouse, thrifted
-Blue and black skirt, thrifted and shortened by me
-Grey tights, H&M
-Vintage 70s Campus chocolate brown boots, ebay
-Golden paillette mini pill box hat with bow, H&M
-Leather belt, thrifted