Happy Fall everyone! Yay! I love Fall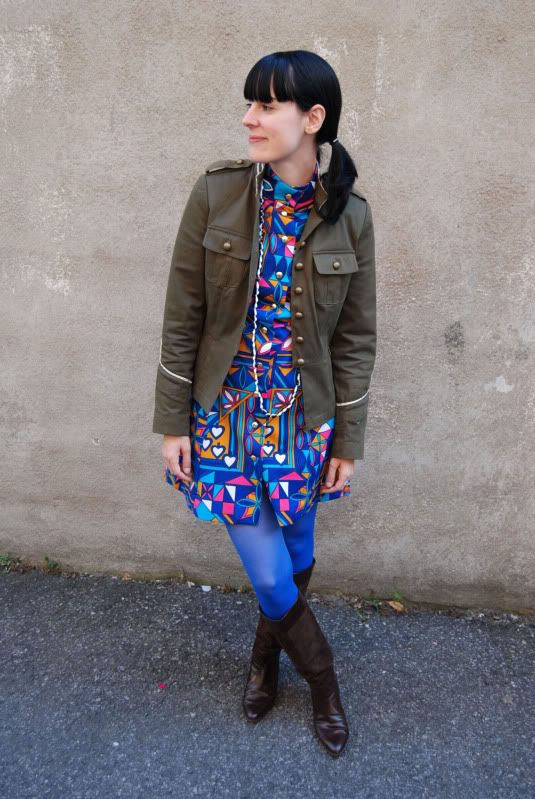 I had a wonderful weekend redecorating our living room with Stéphane. It feels much cozier in there now. I had a great time reading my fashion history notes on the big blue couch finally :)
I didin't really get a chance to scan in my final pieces for my jeanswear collection but I promise to take some this weekend while I prepare the finishing touches. I am pretty happy with how it looks, it's very rare that I actually like something I made.
I will make this post short since I have alot of photos from today's outfit and I am so tired from the day and homeworks and stuff...
Oh one last thing! Stéphane got his new Beatles mono box set remastered, omg! it's so amazing! words cannot describe! Everyone needs one!
On to the details of the outfit:
-Army green Sgt-Pepper style jacket, thrifted
-Psychedelic button up dress, vintage picked up at the super swap last year
-Blue tights, Ardene's, this is the last time I wear these they already ripped!
-Brown leather and suede boots, thrifted
-Black and white love beads, thrifted