I first came Montreal in 1990, it was a different town then it is today. Life seemed simpler. Internet did not exist and I was a little girl with a wild imagination. I still do but you all know what I mean... Things change...
Me and Stéphane wanted to try and capture that old ghetto essence of my old neighbourhood. Stéphane took all the pictures, it's great to have him there for that! There is something about this street and alley way, I almost saw myself as a young little tomboy trowing water balloons at my brother and that little girl I hated because she hated my little brother.
I don't really have much else to say, I will let the pictures talk for them selves...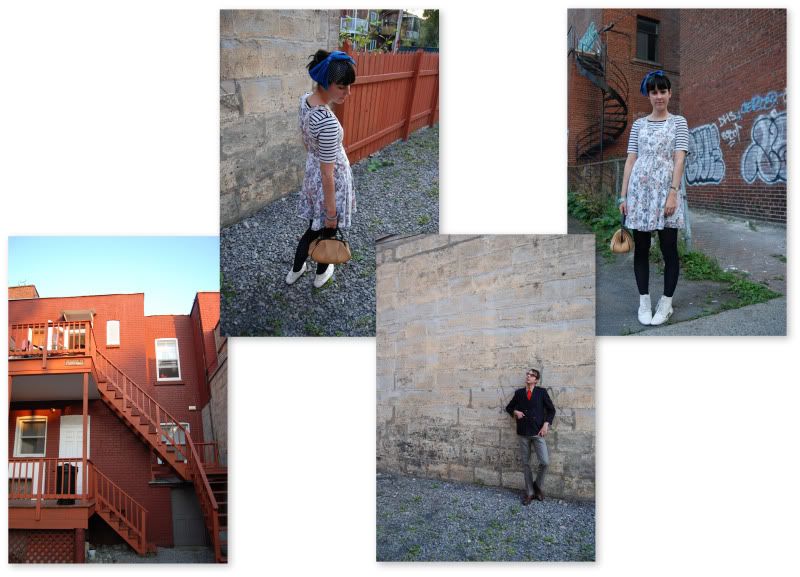 On to the oufit:
-H&M black and white sailor style jersey dress
-Vintage 90s floral jersey jumper
-Bow facinator, handmade by me
-50s straw bag that I picked up last nite at Friperix rennaissance on Pie-IX
-Navy tights, Winners
-White booties, ebay find from a few years ago